SupraOracles partners with The Wake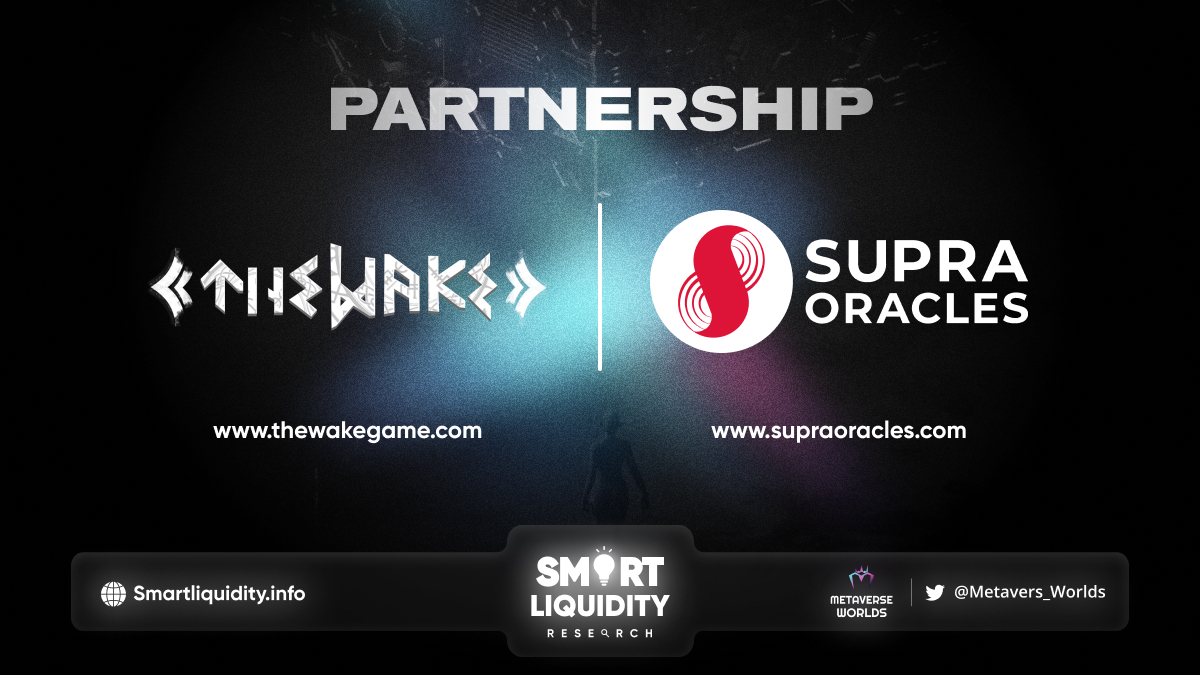 SupraOracles is delighted to announce a partnership with The Wake, the first and largest isometric multiplayer role-playing game in the metaverse to incorporate Norse mythology.
The Wake is built on the BSC network and offers a unique, engaging experience to the gaming and cryptocurrency markets. The project's server infrastructure has a capacity of more than 2 million concurrent players.
The Wake wants to showcase the GameFi world's ability to captivate MMORPG gamers who aren't willing to engage in it. So they developed the ideal NTF package for their game with the assistance of several artists and designers. As a result, everything in the game, including items, characters, pets, regions, and cosmetics, are NTFs.
There are six levels in the game's rank system. The only way to obtain the game's stats, which shape players' characters in specific ways, is by progressing through levels. Players receive three points for each level they reach, which they can use to improve their stats and continue leveling up.
Since all of the items in The Wake's game are NFTs, and it can have hundreds of in-game activities and transactions, security and speed are their top priorities. As a result of this partnership, SupraOracles will offer oracle toolkits to The Wake. Additionally, The Wake will receive help from SupraOracles with community data to grow their community.
Samet Pala, CEO, and Co-founder of The Wake, commented:
"Blockchain technology offers countless opportunities when paired with the gaming sector. We aspire to offer a GameFi experience of unmatched quality and have a strong workforce. We are thrilled to embark on this adventure with SupraOracles as a team."

Joshua D. Tobkin, CEO and Co-founder of SupraOracles, commented:
"The Wake is an AAA-quality video game that makes use of blockchain technology. We hope they help the blockchain-gaming sector and other developers move forward. We'll help them with the best oracle toolkits."
About SupraOracles
SupraOracles combines traditional financial markets with Web3. Our goal is to provide a powerful cross-chain oracle to the developer community. SupraOracles enables interoperability smart contracts to guarantee the future of financial markets by integrating real-world data into public and private chains. The ability to create, deploy and manage data applications that are faster, more agile, and more resilient is also provided by this technology.
About The Wake
The Wake is a multiplayer role-playing game that utilizes the BSC network and metaverse technologies, has the first and largest open world in history, and has an isometric perspective of Norse mythology.
SOURCE:
https://supraoracles.com/news/supraoracles-partners-with-the-wake-an-openworld-mmorpg-metaverse-game/