DeNet Partnership with Nawarat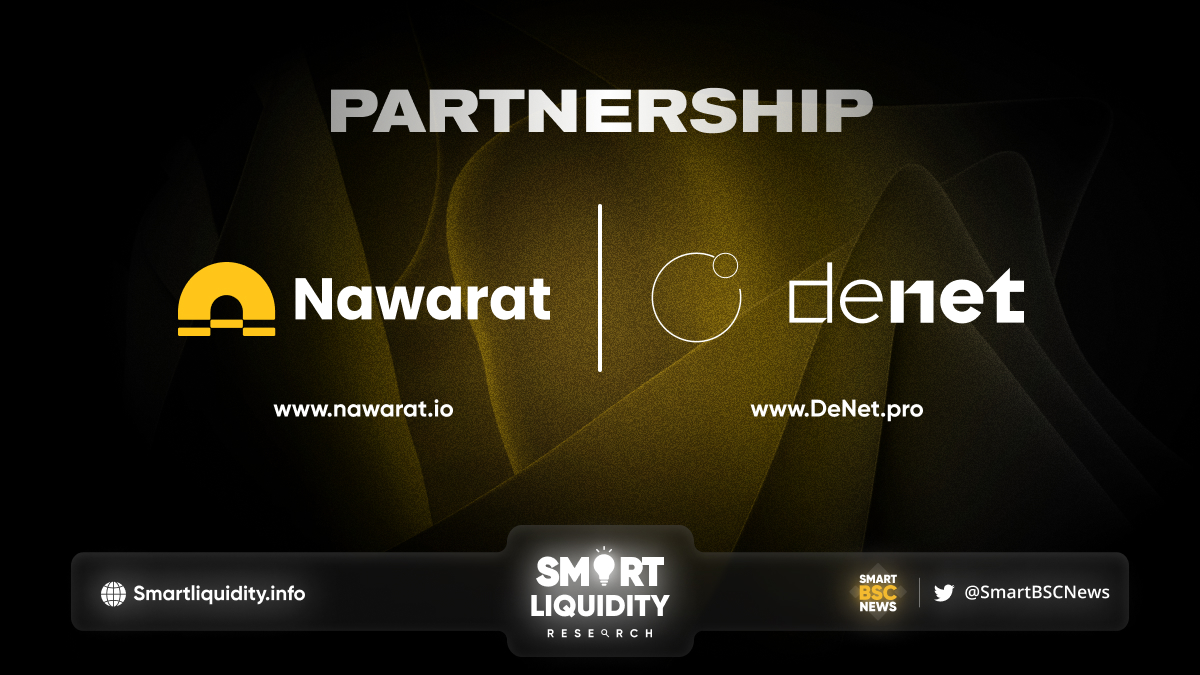 DeNet Partnership with Nawarat, a decentralized NFT appraisal protocol which can serve as Oracle as well, providing objective, safe, and real-time price data to the NFT financial market.
Nawarat is honored to be listed in DeNet Desk — the DeNet ecosystem's desktop, which already gives convenient access to listed applications. And aims to store project data using DeNet Storage. Also Nawarat sees this collaboration as a great chance to involve new users via DeNet Ecosystem. Nawarat will have an opportunity to earn on the Open Economy 3.0 model. As DeNet is proudly announced their Partnership with Nawarat.
Nawarat Use Cases
NFT Lending – Support the pricing of NFT leading. Nawarat can provide more accurate prices.
Protocol or Option – Establish NFT-based protocol, realize NFT-based contracts through Nawarat's continuous NFT price mechanism, and provide appraisal support for them.
NFT Insurance – According to the value of NFT, users can ensure their NFTs for theft, loss, etc. The model is the same as the traditional insurance model, providing price support for claims.
NFT Fund – Establish "index funds" according to the value of different NFTs, or use NFTs to build up foundations for investment.
­
About Nawarat
A real-time decentralized appraisal tools for NFTs . Serves as an Oracle. Providing objective, safe, and real-time price data to the NFT financial market. Nawarat allows anyone to participate. They are committed to creating an efficient NFT valuation mechanism, providing accurate real-time valuations for NFT, solving NFT liquidity problems, and empowering the entire NFT ecosystem.
Features:
Non-custodian: Due to non-custodial design, all features of the underlying asset can always be accessible.
Real-time query results
Comprehensive: Easy adoption by NFT projects, anyone can initiate a price evaluation for any NFTs.
­
About DeNet
DeNet is a multichain ecosystem based on decentralized storage for the intersection of Web 3.0 and the DeFi economy.
DeNet creates a beneficial ecosystem for all its participants on the ground of data storage and management according to the Open Economy 3.0 concept. Bringing together applications from different blockchains and increasing the availability of Web 3.0 services for users, DeNet Desk already gives access to a lot of applications aimed at storing data in DeNet.
­