pStakeFinance Partnership with MyContainer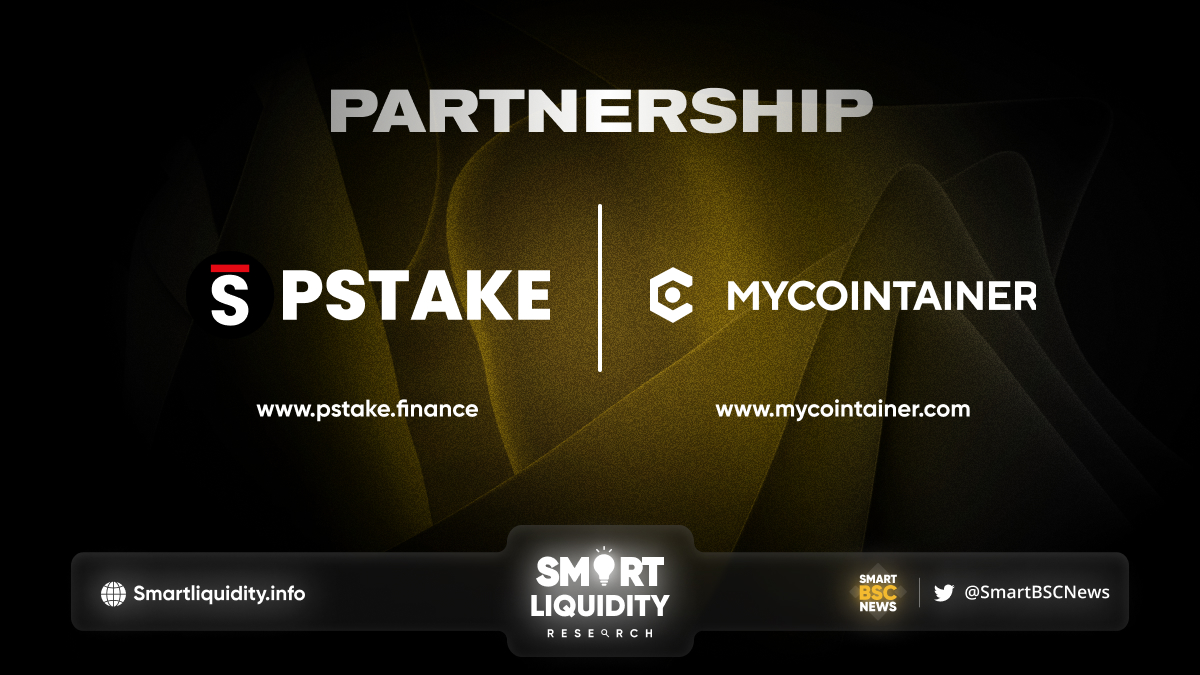 pStakeFinance Partnership with MyContainer, bringing BNB staking solution to their platform and extending its reach to the broader community and token holders.
MyCointainer's staking platform provides users with an easy-to-use interface to quickly and efficiently stake their BNB, creating a truly seamless experience to get started with the staking process and begin earning rewards, powered by pSTAKE. As pStakeFinance announced its Partnership with MyContainer.
BNB Staking
Users interacting with the MyCointainer website or mobile app can deposit their native BNB tokens and immediately begin earning auto-compounded staking rewards (~5.2%) through pSTAKE's mechanism while simultaneously minting stkBNB, our liquid-staked representation of BNB.
Via pSTAKE's BNB Chain DeFi integrations, BNB stakers on MyCointainer will benefit from additional opportunities to earn yield and rewards, adding extra utility to the BNB staking process.
­
About MyCointainer
MyCointainer is a staking and earning platform that provides a wide array of opportunities for users. To leverage their digital assets and earn rewards, such as staking, swapping, airdrops and giveaways, shopping, and more. The platform aims to enable easy access to various rewarding crypto mechanisms for all, allowing everyone to equally benefit from a changing financial landscape and speed up the global advent of crypto adoption.
­
About pSTAKE
pSTAKE is a liquid staking protocol that unlocks liquidity for your staked assets. With pSTAKE, you can securely stake your Proof-of-Stake (PoS) assets. Participate in protocol improvements and security to earn staking rewards. And receive staked underlying representative tokens (stkASSETs) which can be used to explore additional yield opportunities across DeFi.
At present, pSTAKE supports Binance Chain (BNB), Cosmos (ATOM), Persistence (XPRT), and Ethereum (ETH) networks' native tokens. With a view to support more chains and assets in the future (SOL, and AVAX).
­