OneRare and Alaska Gold Rush Partnership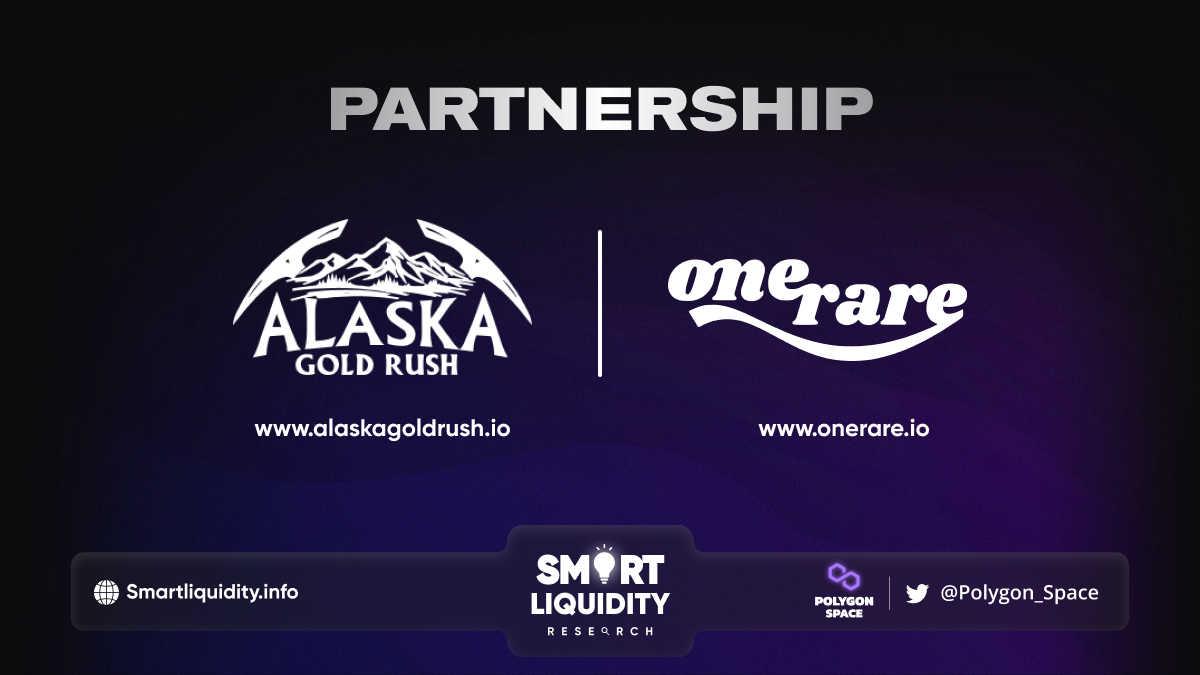 OneRare is thrilled to be the Official Food Partner for Alaska Gold Rush, a one-of-its kind native metaverse game, with a thrilling plot and George as its lead character.
OneRare partnership with Alaska Gold Rush to design an exclusive Food NFT menu to power up the stats of George and boost his vitals. These Dish NFTs will be up for grabs for gamers, scattered throughout the AGR Gameplay & waiting to be found.
Both OneRare and Alaska Gold Rush are bringing the concept of connecting the web2 industries and communities to the web3 and NFTs world. I find the OneRare's Foodverse concept very refreshing and I'm looking forward to our fruitful cooperation"

— Rafał Koczan, CEO, Alaska Gold Rush
OneRare will support gamers of the Alaska Gold Rush Gameplay in this golden offer to get rich.
About Alaska Gold Rush
Alaska Gold Rush is an ecosystem that empowers players to earn in-game tokens and NFT's while enjoying the game. Players can enhance equipment, fight other players, collect gold, and work to survive the harsh lands of Alaska. Gamers can improve elements of their gaming experience or sell/trade on the open market the items they earn in-game and within the metaverse.
ABOUT ONERARE
OneRare is the World's first Food Metaverse, aka, Foodverse. We are creating the first-ever Virtual World for the global Food & Beverage Industry, that celebrates Food in Web3. With an immersive gaming experience, virtual restaurants, chef experiences and more, OneRare is all set to lead Food into the next era. Let's foodify the blockchain !
🍩 Claim Dish NFTs from all across the world | Global Cuisines, Festive Menus, Vegan/Keto, Cocktails & more
🌿 Bringing Food Industry to Web3 | Collaborating with Celebrity Chefs, Iconic Restaurants, & Food Brands for their first NFTs in blockchain gaming
🍕 Food Partners to Web3 Projects | Special Menus for Web3 games & characters, Food Catering for Web3 events
🍉 NFT to Real Life | Swap NFTs for meals & deals from Top Restaurants/Brands
🍍 Action Against Hunger | Collaborate with Chefs & Projects to raise awareness against world hunger
SOURCE:
https://onerarenft.medium.com/onerare-becomes-the-official-food-partner-for-alaska-gold-rush-7f90edc7753d