3Air Integration with Chainlink Automation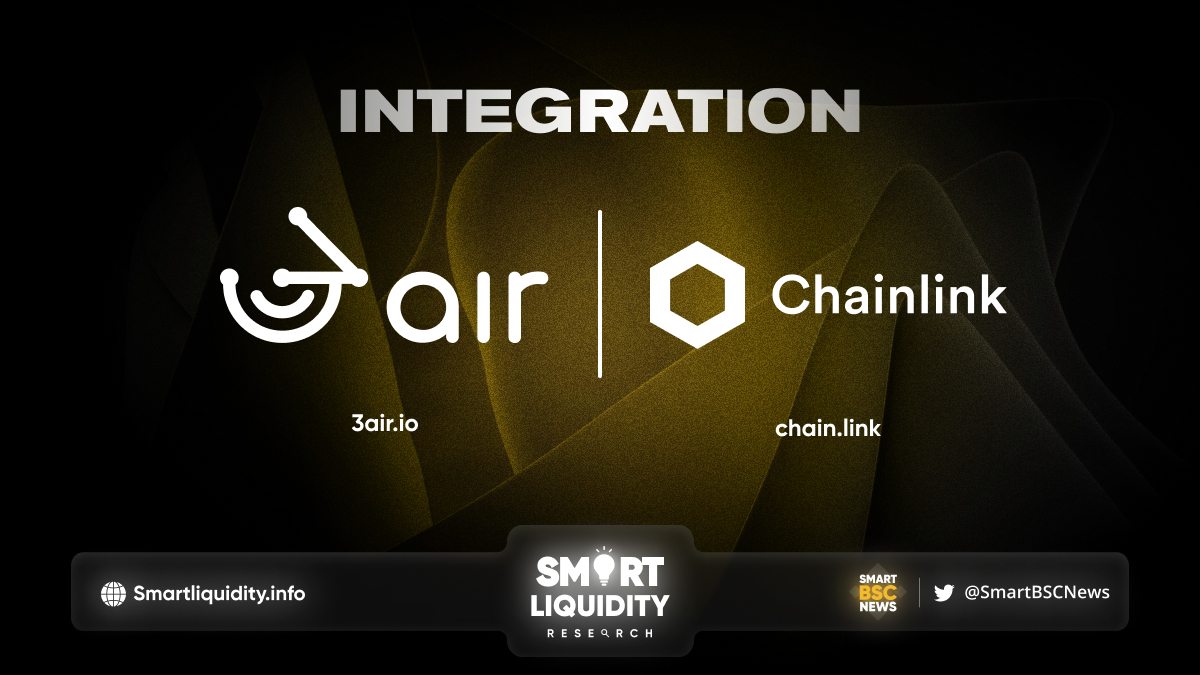 3Air Integration with Chainlink Automation on BNBChain to securely and cost-efficiently automate the distribution of staking rewards.
As a result, users have high assurances that rewards are reliably distributed to stakers once per week. As 3Air announced its Integration with Chainlink Automation live on BNBChain Mainnet.
3air Staking Pool
3air's continuous staking pool is a floating APY pool with set rewards that are distributed equally to all staked tokens. The floating APY pool does not grant a fixed APY on staking but balances the APY rate based on staking supply and demand. The pool grows on a logarithmic scale to match the token's circulating supply. Chainlink Automation helps ensure that staking rewards are regularly and consistently distributed to stakers.
Choosing Chainlink Automation
Chainlink Automation is a decentralized service purpose-built to manage tasks on behalf of smart contracts. Chainlink Automation serves as a decentralized, hyper-reliable, and economically incentivized automation bot that wakes up smart contracts when they need to perform critical on-chain functions, which usually take place at regular time intervals (e.g., every day at the same time) or based on external events (e.g., when an asset hits a specific price).
Highly reliable, performant, and decentralized automation
Time-tested infrastructure that helps save costs
Built to enable faster scaling
Unlocks new use cases
­
About Chainlink
Chainlink is the industry-standard Web3 services platform that has enabled trillions of dollars in transaction volume across DeFi, insurance, gaming, NFTs, and other major industries. As the leading decentralized oracle network, Chainlink enables developers to build feature-rich Web3 applications with seamless access to real-world data and off-chain computation across any blockchain and provides global enterprises with a universal gateway to all blockchains.
­
3air is a blockchain-based platform with the goal of bringing broadband connectivity and financial inclusion to the next billion users. Using proprietary K3 Last Mile technology, 3air delivers affordable, high-speed, and stable broadband internet, digital TV, and IP telephony to users. Once connected, 3air's blockchain platform empowers users to become financially independent with easy access to digital services, identity management, payments, credit lines, and micro-loans.
­