Meta Nemesis Integrates Chainlink VRF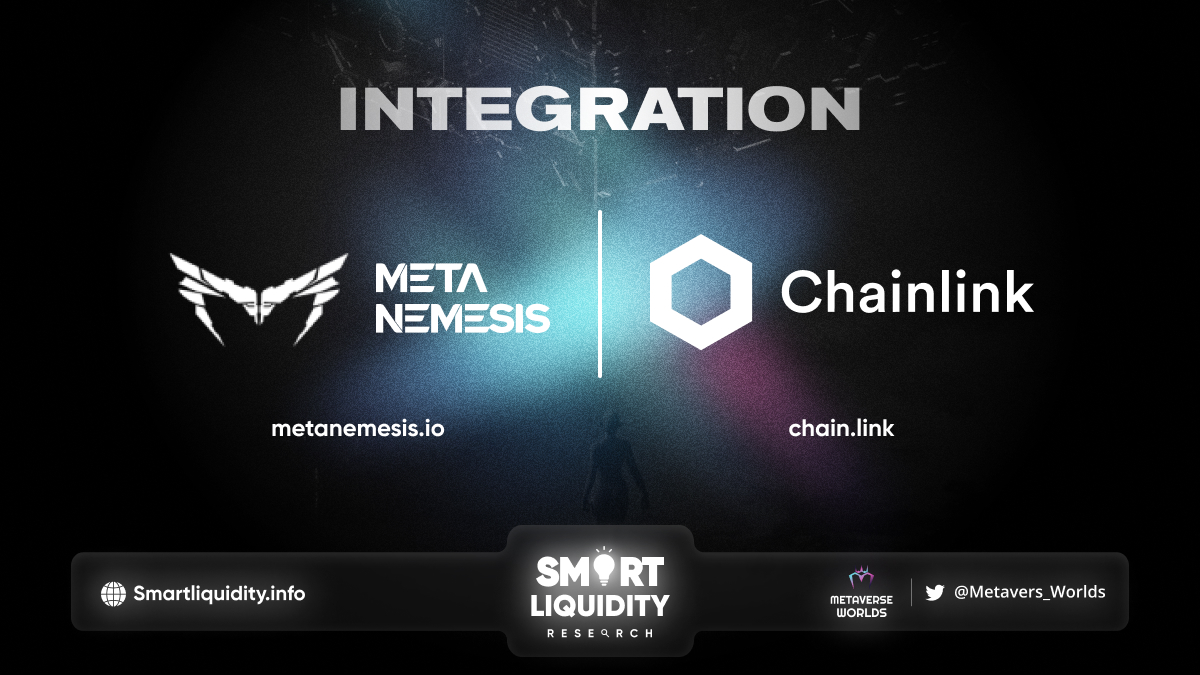 Meta Nemesis — a Web3 first-person shooter game with innovative ComicFi features — has integrated Chainlink VRF on the BNB Chain mainnet. By integrating the industry-leading decentralized oracle network, they now have access to a tamper-proof. And auditable source of randomness needed to randomize treasury boxes and airdrops. Ultimately this creates a more exciting and transparent user experience, as its community can benefit from randomized giveaways that use a provably fair RNG.
Meta Nemesis is focused on delivering balanced Web3 gameplay. We aim to develop superior gaming mechanisms by offering players 100% skill-based algorithms as part of an "Algorithm of equilibrium." Esports is already a huge market in Web2, so Meta Nemesis is focused on bringing real esports tournaments to Web3.
In order to help ensure complete randomness when minting NFTs in loot boxes and airdrops they need access to a secure random number generator (RNG) that any user could independently audit. However, RNG solutions for smart contracts require several security considerations to prevent manipulation and ensure system integrity.
After reviewing various solutions, they selected Chainlink VRF because it's based on cutting-edge academic research, supported by a time-tested oracle network. And secured through the generation and on-chain verification of cryptographic proofs that prove the integrity of each random number supplied to smart contracts.
"The Meta Nemesis team cares about transparency and fairness. We chose Chainlink VRF because it's the leading and most secure randomness generator technology. Chainlink helps us to make our products better." — Tsotne Pavliashvili CEO and Co-Founder of Meta Nemesis
About Chainlink
Chainlink is the industry standard for building, accessing, and selling oracle services needed to power hybrid smart contracts on any blockchain. The oracle networks provide smart contracts with a way to reliably connect to any external API. And leverage secure off-chain computations for enabling feature-rich applications. Chainlink currently secures tens of billions of dollars across Defi, insurance, gaming, and other major industries. And offers global enterprises and leading data providers a universal gateway to all blockchains.
About Meta Nemesis
Meta Nemesis is a Web3 first-person shooter game, which focuses on balanced gameplay and an advanced storyline. The Meta Nemesis' mission is to open the gates for competitive esports in the Web3 gaming world.
They main focus is balanced gameplay because we think that games should first and foremost be fun. For that, our team created the "Algorithm of equilibrium" which offers players 100% skill-based algorithms, that helps us to split weapons, characters, and skills, based on ease of use and not strength.
Meta Nemesis is building a brand new feature called ComicFi. ComicFi is a unique approach that we have not yet seen in other gaming projects. Players will be able to explore the mysterious lands of Nibiru, earn comic pages, and gain access to fight the guardians of Nibiru.
SOURCE:
https://medium.com/@MetaNemesis/meta-nemesis-integrates-chainlink-vrf-to-help-randomize-the-rarity-of-its-in-game-nfts-e7dc2d1e5340