Saros Finance Integrates SuperLink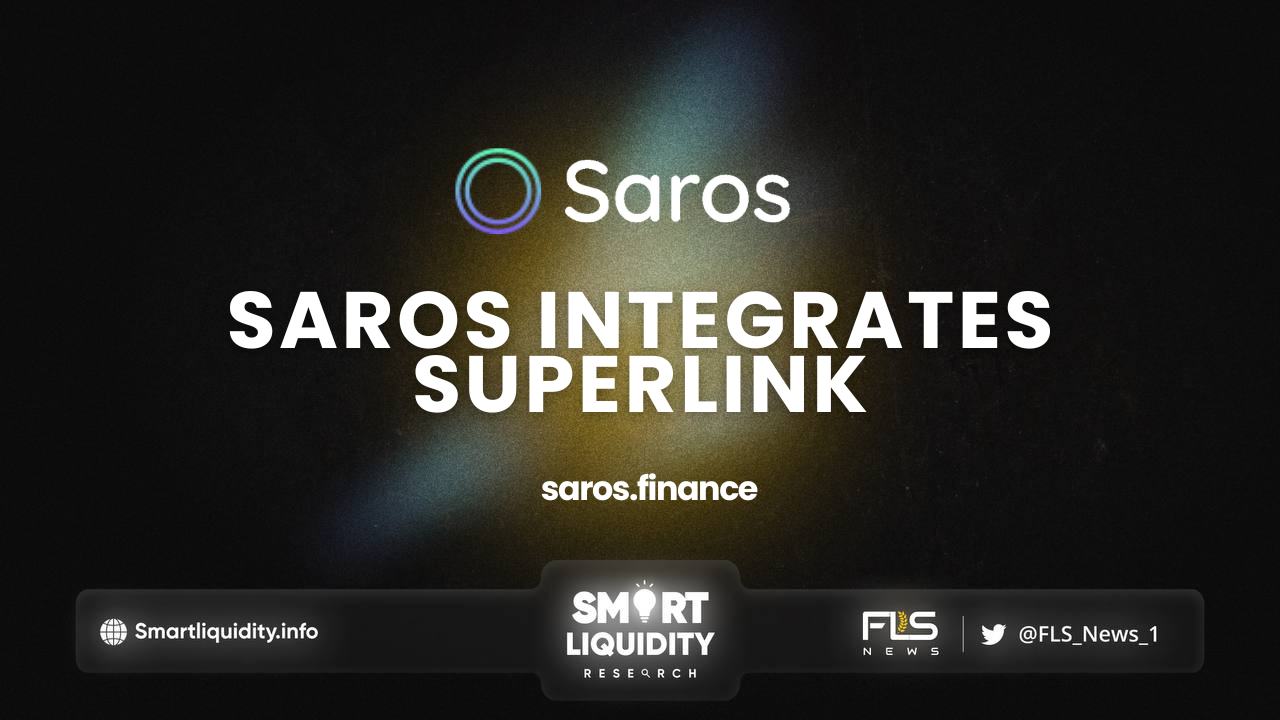 Saros Finance

integrates

SuperLink

– A smart route to the flawless trading experience
Saros Finance Integrates SuperLink. SarosSwap has been the cornerstone of the Saros ecosystem since Day 1, with the intention of giving users access to a robust and sophisticated AMM where transactions of SPL tokens are lightning fast and at the same time, user-friendly.
They are introducing SuperLink integration in SarosSwap – the latest effort to further enhance the user experience and smoothen out the shortcomings of Solana blockchain.
SuperLink integration
Developed by Coin98 Team, SuperLink is an Aggregator Liquidity Network that optimizes the route and save users money on swaps. The protocol looks for numerous liquidity sources across multiple DEXs (not only Saros Finance) for the best price, lowest slippage for users, and low gas fees.
With its superior features, SuperLink has been integrated into SarosSwap to calculate the best route and therefore help users maximize their profits.
The SarosSwap interface will fully and intuitively display which platforms offer liquidity for the token pair you want to trade, along with their prices.
The protocol also compares prices across platforms, indicates the most appropriate route (best match) and shows you how much you will save compared to choosing the other route.
When making any transaction, SuperLink's mechanism will automatically choose the smartest route with the most favorable exchange rates in the market, helping you to save a considerable amount of money.
As a result, you can rely on SarosSwap to provide you with all of the information you need without the hassle of doing any additional research in the vast number of AMMs on Solana.
All of the complex technical procedures will be completed in a matter of seconds, saving you a significant amount of time.
Specifically, trading competitions on SarosSnapshot will get even more entertaining given the abundance of liquidity, thus, less slippage per trade. The ROI will be massive.
How to swap on SarosSwap
Are you ready to try this cutting-edge functionality on SarosSwap?
Read the detailed guide here.
About Saros Finance
Saros Finance the ultimate DeFi platform native to Solana, with trading, staking, and yield farming services. Built by Coin98 Labs, Saros Finance aims to adopt millions of users to DeFi.