UniLend V2 Is Now Live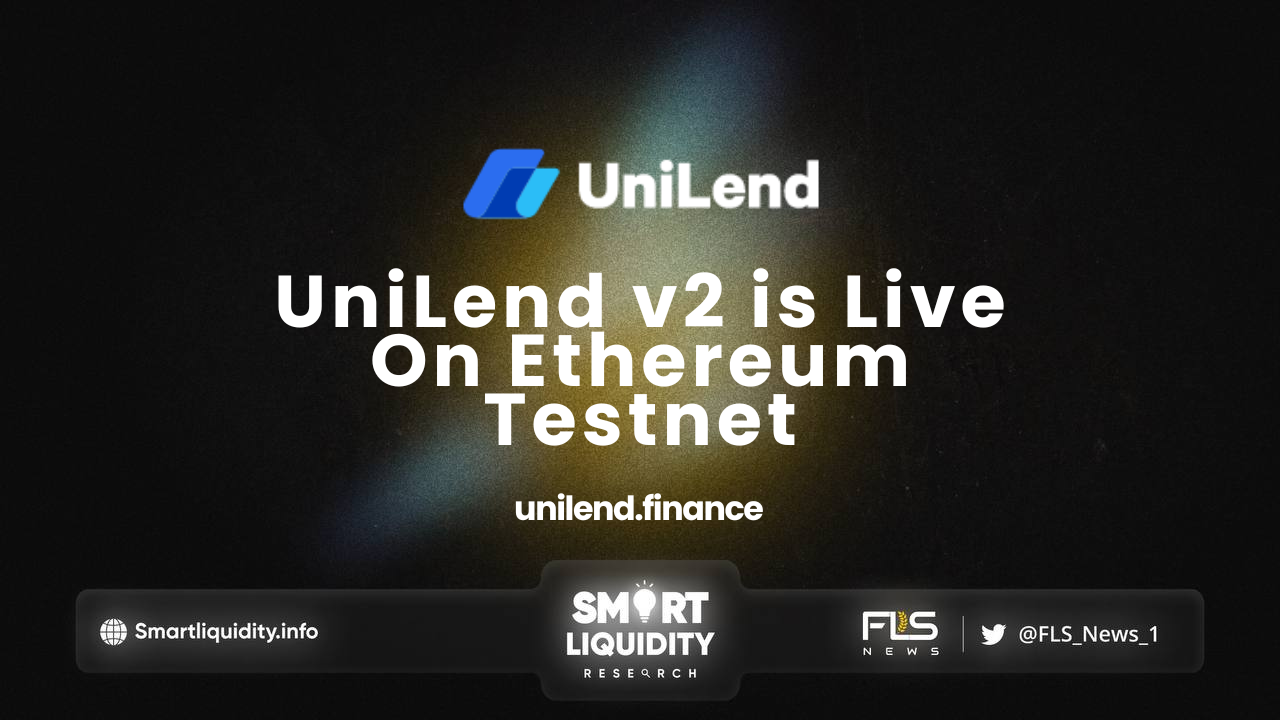 UniLend

V2 Is Now Live
UniLend v2 is Now Live Tesnet, a permissionless money market intended to power the financial market and applications of the future.
In March 2021, UniLend v1 introduce the idea of flash loans coupled with permissionless lending allowing anyone to leverage the technology without any intermediation from the team. We saw many tokens getting listed on UniLend v1 in a permissionless manner and the liquidity being used through flash loans for advanced DeFi applications.
UniLend v2 built upon the fundamental foundation of decentralization and Web3 applications with some groundbreaking new features that span from enhanced security to increased capital efficiency.
Dive into UniLend v2 now: https://testnet.unilend.finance
V2 Features
The release of v2 makes the UniLend Protocol one of the most progressive, safe, and efficient DeFi platforms in the Web3 ecosystem. With some new features and innovations, UniLend v2 provides a higher level of security, greater capital efficiency, and flexible lending options for risk mitigation.
The new features of v2 include:
Isolated Dual Asset Lending Pools
UniLend team has created an innovative Isolated Dual Asset Pool model. Which means that every crypto asset pair will exist as an independent pool. This kind of isolated model ensures a higher level of security where the volatility of one asset doesn't affect the entire protocol.
Non-Fungible Liquidity
The second feature of UniLend v2 is Non-Fungible Liquidity Positions. UniLend v2 implements NFTs as certificates for equities. Lenders will receive an NFT to represent their right to withdraw funds from the pool. NFTs on UniLend v2 will store multiple data points including the token address, and lending & borrowing balances of the asset.
Read more about Non-Fungible Liquidity in our previous article.
Concentrated Liquidations
The UniLend team has created a new concept of Concentrated Liquidations. Where a liquidator can potentially liquidate multiple eligible loans within the same translation rather than doing it one by one.
ABOUT Unilend Finance
UniLend a permissionless DeFi protocol that combines spot trading services and lending/borrowing functionality within the same platform.