8mint Integrates Chainlink VRF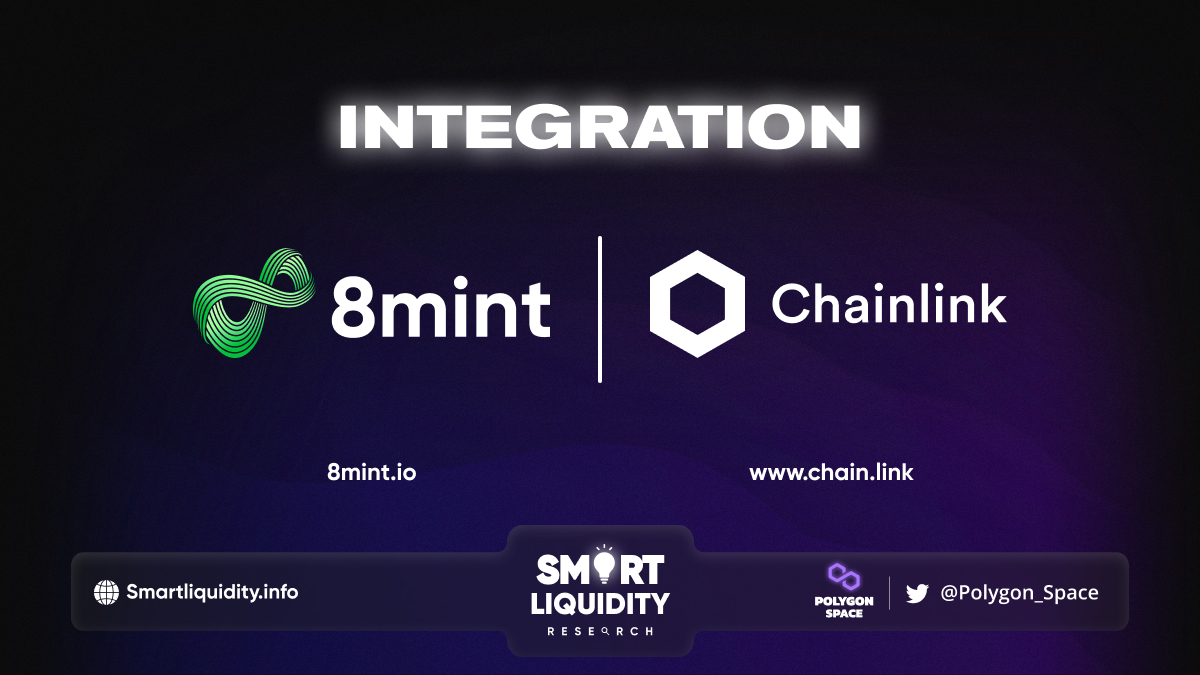 8mint has integrated Chainlink Verifiable Random Function (VRF) on Ethereum, Polygon, and BNB Chain mainnets to Help Power Fair Raffles for Allowlist Distribution.
By integrating Chainlink, 8mint now have access to a tamper-proof and auditable source of randomness. It needed to help create fair raffles which are used to determine allowlist distribution. Ultimately this creates a more exciting and transparent user experience. As users can easily apply to be allowlisted with high assurances that the selection process is fair, transparent, and tamper-proof.
8mint is a multi-chain platform that provides NFT creators with automated allowlisting. A no-code minting page builder, and a no-code and non-custodial "one-click" smart contract deployment.
8mint is a holistic toolkit of solutions that covers the technical aspects — including automated allowlisting. A no-code project page building, and a one-click, non-custodial smart contract deployment software.  The toolkit also includes solutions to help creators achieve marketing goals, including social media community gathering, a referral system, automated NFT supply allocation, and an option for a quick mint flow.
Accessible only by the "Cool Creator" or "Smart Collector" NFT pass holders. The 8mint platform is the easiest and most cost-effective way to build a successful NFT project.
In order to help ensure that the allowlist selection process is provably random. 8mint needed access to a secure random number generator (RNG) that any user could independently audit.
The 8mint smart contract will only accept the random number input if it has a valid cryptographic proof. And the cryptographic proof can only be generat if the VRF process is tamper-proof. This provides its users with automated and verifiable assurances directly on-chain that allowlist selections are provably fair with by the oracle, outside entities, or the 8mint team.
About Chainlink
Chainlink is the industry standard for building, accessing, and selling oracle services needed to power hybrid smart contracts on any blockchain. The oracle networks provide smart contracts with a way to reliably connect to any external API. And leverage secure off-chain computations for enabling feature-rich applications. Chainlink currently secures tens of billions of dollars across Defi, insurance, gaming, and other major industries. And offers global enterprises and leading data providers a universal gateway to all blockchains.
About 8mint
With 8mint you can create and market blue-chip NFTs with no-code tools in an automated and non-custodial web3 environment! Providing these solutions while continually developing new ones is our way to constantly bring fresh air to the global NFT market and to connect valuable NFT creators with smart NFT collectors.
8mint technology is built by its partners from ProtoVerse. Their in-house team of professional front-end, back-end, blockchain and game developers and talented designers is certified by Certik. This is our way to dispel any doubts when it comes to privacy, transparency, and security.
SOURCE:
https://medium.com/@8mint_Official/8mint-integrates-chainlink-vrf-to-help-power-fair-raffles-for-allowlist-distribution-54b0be4ec9bf