Atomic Green and Kyberswap Integration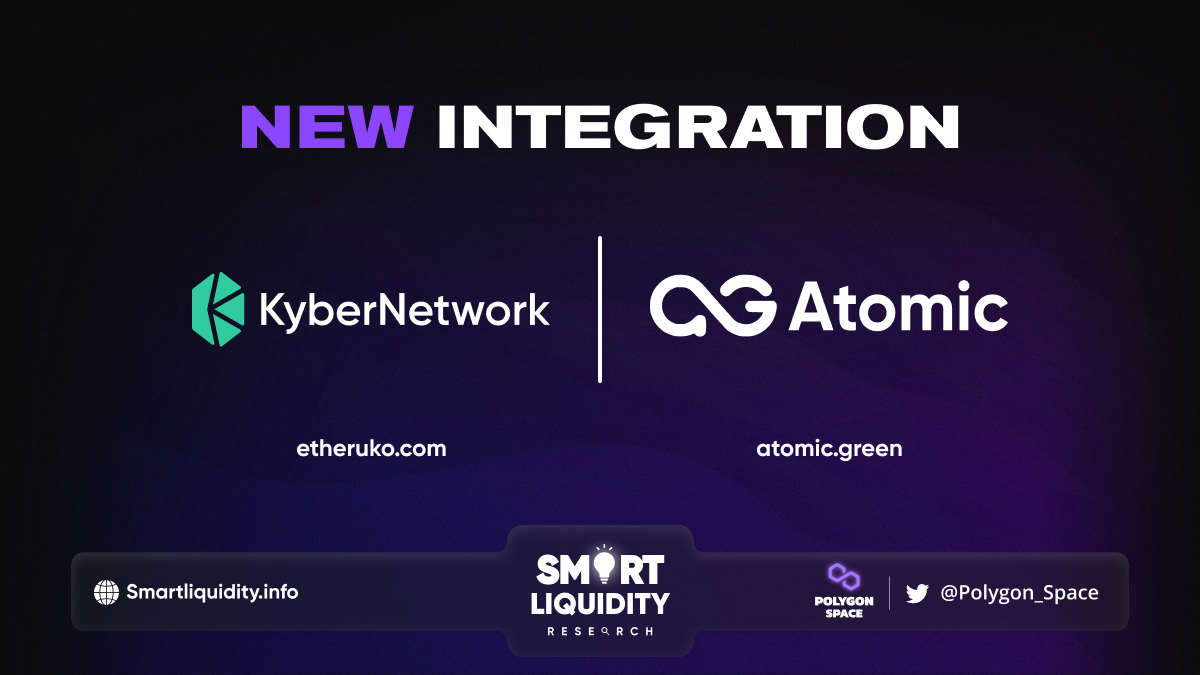 The first pillar of the second version of Atomic Green is the integration of Kyberswap to perform swaps once traders' position is opened/closed.
KyberSwap is a DEX aggregator and an automated market maker (AMM) with concentrated liquidity.
In the V1 of the protocol, all swaps are via the correspondent UNI V3 pools. Which sometimes had a negative effect on the price impact, making trading with higher bids almost unreasonable.
But with this important integration, they'll be able to mitigate the price impact and erase the limits for trading, thus opening the gates of Atomic Green to dolphins and whales, who are using to perform higher stake orders.
The first chain to receive the possibility of trading without limits and benefiting from the Kyberswap integration is Polygon.
About Kyber Network
Kyber Network is building a world where any token is usable anywhere. KyberSwap.com, our flagship Decentralized Exchange (DEX) aggregator and liquidity platform, provides the best rates for traders in DeFi and maximizes returns for liquidity providers.
KyberSwap powers 100+ integrated projects. And has facilitated over US$11 billion worth of transactions for thousands of users since its inception. Currently deployed across 13 chains including Ethereum, BNB Chain, Polygon, Avalanche, Fantom, Cronos, Arbitrum, Velas, Aurora, Oasis, BitTorrent, Optimism and ETHPoW
About Atomic green
DEX leverage trading platform and lending protocol in EVM-like networks.
SOURCE:
https://medium.com/@atomic.green/atomic-green-v-2-1d9d44517ce0