BRN Metaverse Integration with Chainlink PriceFeeds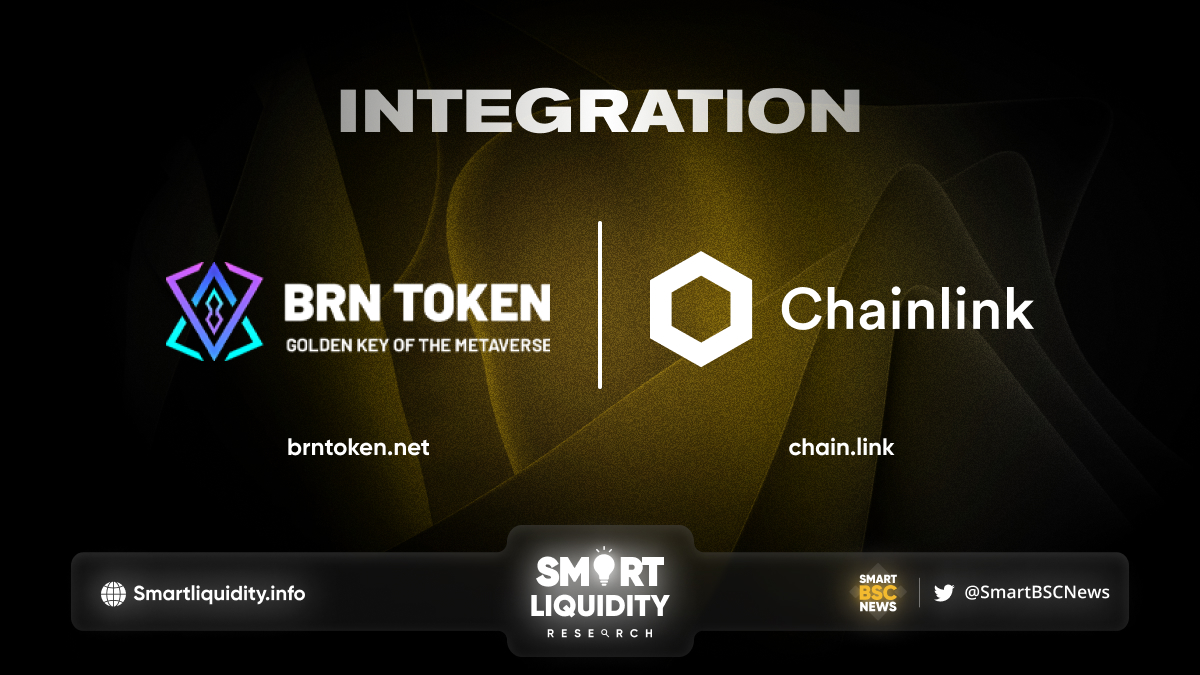 BRN Metaverse Integration with Chainlink PriceFeeds, they can access high-quality, tamper-proof price feeds needed to provide accurate NFT prices in their marketplace. 
This will give the users stronger assurances that USD prices for NFTs listed are accurate and up-to-date. As BRN Metaverse announced its Integration with Chainlink PriceFeeds
Their initial integration involves the use of the following Chainlink Price Feeds: BNB/USD. They chose Chainlink as our go-to oracle solution because its infrastructure is seamless to integrate and time-tested in production. Chainlink already helps secure leading DeFi protocols responsible for tens of billions of dollars in smart contract value, maintaining robust security and high availability even amidst unexpected events, such as exchange downtime, flash crashes, and data manipulation attacks via flash loans.
Chainlink Price Feeds
High-Quality Data — Chainlink Price Feeds source data from numerous premium data aggregators, leading to price data that's aggregated from hundreds of exchanges, weighted by volume, and cleaned of outliers and wash trading. Chainlink's data aggregation model generates more precise global market prices. That are inherently resistant to inaccuracies or manipulation of any single or small set of exchanges.
Secure Node Operators — Chainlink Price Feeds are secured by independent, security-reviewed, and Sybil-resistant oracle nodes run by leading blockchain DevOps teams, data providers, and traditional enterprises. Chainlink nodes have a strong track record of reliability, even during high gas prices and infrastructure outages.
Decentralized Network — Chainlink Price Feeds are decentralized at the data source, oracle node, and oracle network levels, generating strong protections against downtime and tampering by either the data provider or oracle network.
Reputation System — Chainlink provides a robust reputation framework and set of on-chain monitoring tools that allow users to independently verify the historical and real-time performance of node operators and oracle networks.
­
About Chainlink
Chainlink is the industry-standard Web3 services platform. That has enabled trillions of dollars in transaction volume across DeFi, insurance, gaming, NFTs, and other major industries. As the leading decentralized oracle network. Chainlink enables developers to build feature-rich Web3 applications with seamless access to real-world data. And off-chain computation across any blockchain and provides global enterprises with a universal gateway to all blockchains.
­­
About BRN Metaverse
It has set out with the vision of producing and developing products for Web3, the metaverse, gaming, in-game NFTs, GameFi, and wearable technology ecosystems using various programming languages. Today, there is an active staking platform, the NFT marketplace is in the testing and improvement phase. And the GameFi project is in the coding phase. BRN Metaverse aims to add a different experience and vision to the life of all humanity with the wearable technologies it will produce. Which works for this goal.
­­