GotBit Partnership with SeedBox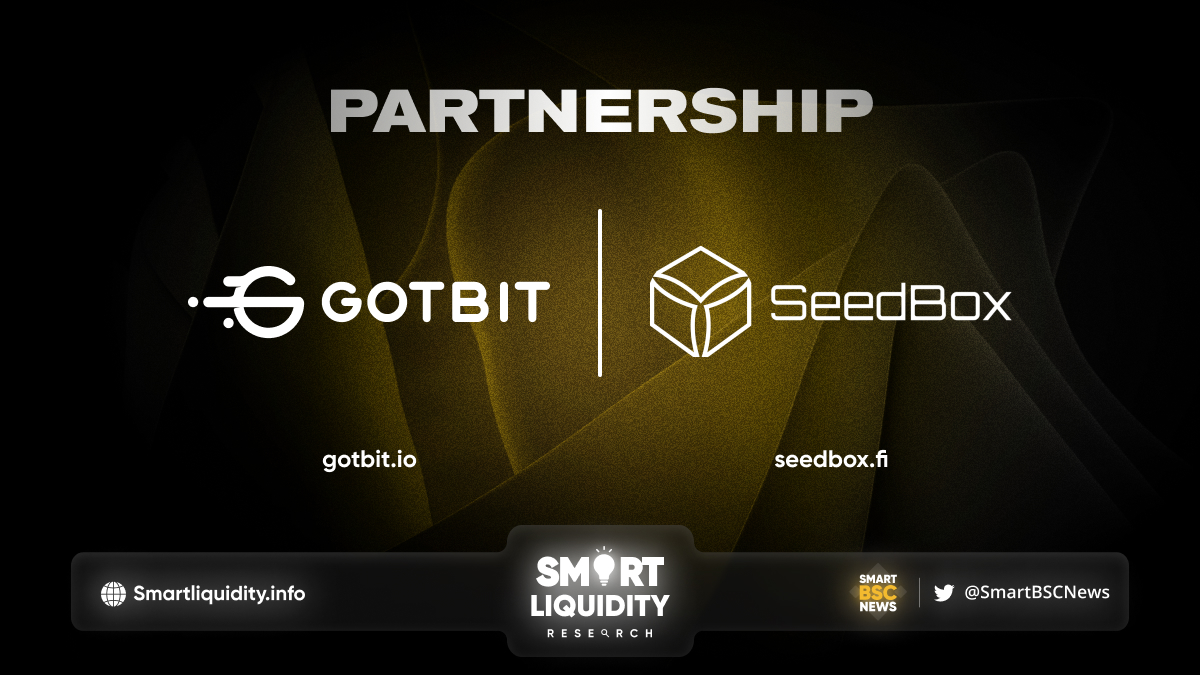 GotBit Partnership with SeedBox, , a company that provides advisory services to blockchain startups around the world. 
Acts as smartMoney's venture capital fund focused on early-stage investments in blockchain startups. GotBit is already collaborating with over 350 projects. As GotBit announced its Partnership with SeedBox.
The cooperation with Gotbit will be an essential step for the project development journey, opening up many great opportunities for SeedBox including:
deal sharing
fundraising
market making
support and advising
marketing collaboration.
Partnership
At the same time, GotBit's partnership with SeedBox is a great competitive advantage, as investors can now get security consulting services from a trusted vendor trusted by top players.
It is important to note that GotBit has extensive experience in facilitating the development of blockchain startups, so SeedBox startup projects can receive unique information and advice that can allow them to reach new heights in the industry and reduce the scale of the business threats they face. This is a real case of a mutually beneficial partnership.
SeedBox successfully launched on the market as the world's first IDO launchpad that provides access to the first-ever IDO tierless system. No need to buy, lock or stake launchpad native token. And they are focused on strengthening their status.
­
About Seedbox
SeedBox is IDO's premier launch pad that provides access to venture capital for both projects and retail investors.
The overriding mission of SeedBox is to revolutionize the current market for decentralized projects of the future by providing them with unprecedented access to seed and private investment rounds in the retail sector, thereby creating a valuable source of project funding.
­­
About GotBit
GotBit is a unique international project founded by high-class mathematicians and developers in 2017. GotBit implements business development strategies for blockchain projects. They have worked with over 350 tokens and coins and 90% of them have reached ATH and $100,000+ cashout with GotBit. GotBit creates value! His strategies and decisions are timely, liquid and sometimes insane. Gotbit manages the markets and provides perfect PR and marketing. Daily! Overall, 64 Gotbit custo
­­