New Security Tools live on Fantom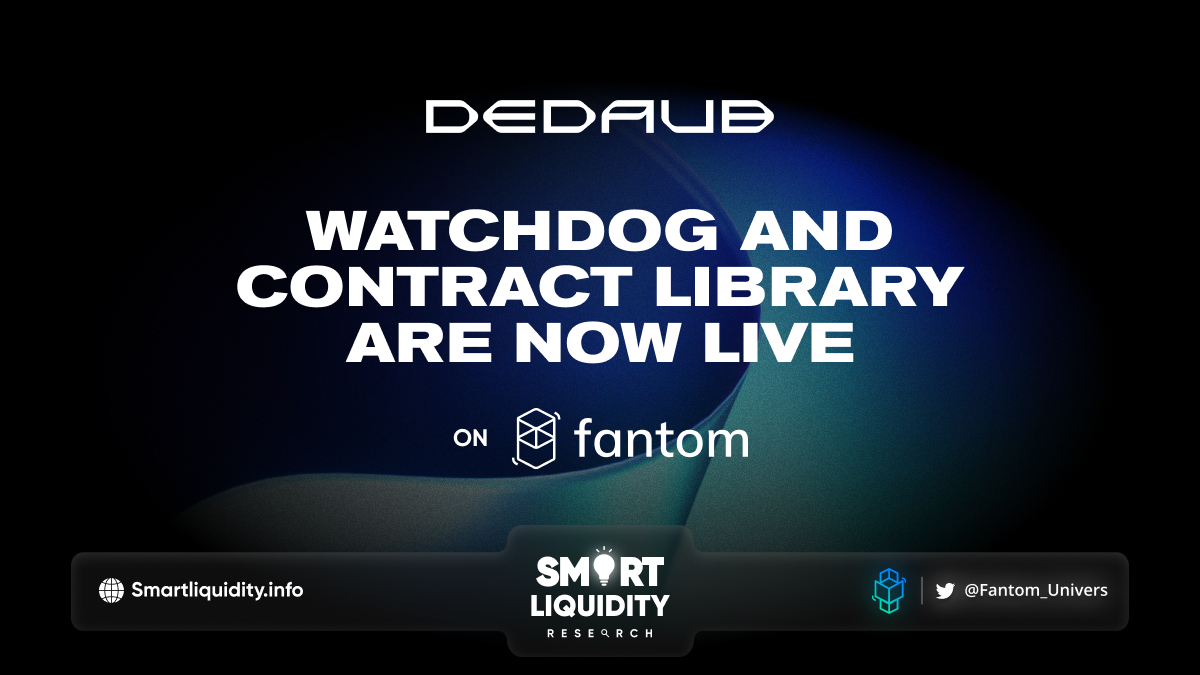 New Security Tools live on Fantom. Fantom now partnered with Dedaub Watchdog smart auditing system and Contract Library smart contract explorer.
Smart contract vulnerabilities remain a pressing problem across the crypto industry. In Q1 2022 alone, hackers stole $1.3 billion in cryptocurrencies; 97% of these exploits focused on DeFi products.  As New Security Tools live on Fantom.
Dedaub's groundbreaking solutions supplement manual audits with automated vulnerability detection services that are continuously updated to address newly discovered exploits.
What is Contract Library?
Contract Library is a free contract-centered blockchain explorer available to all. First released in 2018, Contract Library continuously decompiles and analyzes all deployed contracts for human inspection and offers a platform for exposing vulnerabilities. Contracts added to the Fantom network appear in the library almost immediately.
What is Watchdog?
Watchdog is an automated, continuous auditing system that analyzes selected smart contracts from the Fantom Network.
How can projects access Watchdog?
DeFi projects with at least $10 million in TVL and selected NFT-related projects will automatically have their smart contracts read into the Watchdog system.
Each project will receive administrative access to see a list of vulnerabilities within their smart contracts at any time. Projects can manually query each smart contract against any exploit recognized by Watchdog.
Periodically, an expert auditor from Dedaub will review each smart contract. If a vulnerability is detected, Dedaub will notify the project team, assist them in analyzing related risks and dangers, and support the project in fixing the vulnerability.
­
About Dedaub
Dedaub combines significant security expertise with cutting-edge program analysis technology to secure your projects. Our technology offers most of the practical advantages of formal verification at a fraction of the human effort, enabling thorough one-time or continual security audits.
­
About Fantom
Fantom is a fast, scalable, and secure layer-1 EVM-compatible platform built on a permissionless aBFT consensus protocol. Speed, low transaction costs, and high throughput make Fantom ideal for DeFi applications and real-world use cases.
­­