Unmarshal MARSH LP Staking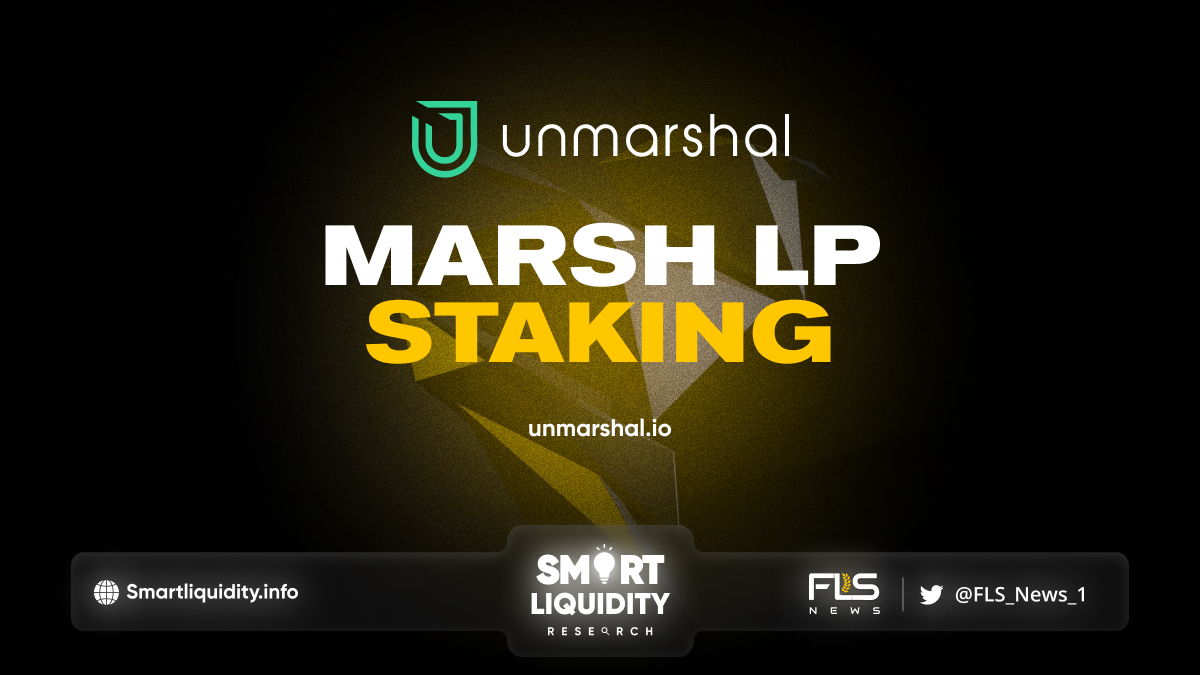 Unmarshal MARSH LP Staking Revived
The Unmarshal reintroduce MARSH-BNB LP staking on their native staking platform. The stakers will receive a new set of incentives within the previous smart contract without the necessity of re-staking. The new staking incentives will go into effect immediately today. 100,000 $MARSH reward pool has been allocated over a period of 90 days.
To provide MARSH-BNB liquidity, visit: https://pancakeswap.finance/add/BNB/0x2FA5dAF6Fe0708fBD63b1A7D1592577284f52256
All members of the community are encouraged to stake their MARSH-BNB tokens in order to improve network metrics and gain $MARSH incentives for their portion of the pool. With LP Staking they hope to make token swapping easier and straightforward, without big slippages with increased on-chain liquidity.
Unmarshal Native Staking: stake.unmarshal.io
MARSH-BNB LP Staking Key Info
Token Pair: $MARSH-$BNB
Reward Pool: 100,000 MARSH
Staking Period: 3 months (90 days)
Start Date: 3 November 2022 @ 6:30 PM UTC
Lockin: No
Claim Delay: 10 Days
Click this link for a step-by-step and detailed procedure for staking: https://unmarshal-io.medium.com/marsh-bnb-lp-staking-on-native-platform-11642f489b4
About Unmarshal
Unmarshal a Multi-chain Web 3.0 data network aiming to deliver granular, reliable & real-time data to dApps, DeFi protocols, NFTs, Metaverse and GameFi solutions. They provide the easiest way to query Blockchain data from XDC Network, Ethereum, Binance Smart Chain, Polkadot, Near & Solana. The Unmarshal network consists of data indexers & transforming tools to power Web 3.0 applications on any chain while providing a latent view of transformed data.