Berry Data Partnership with veDAO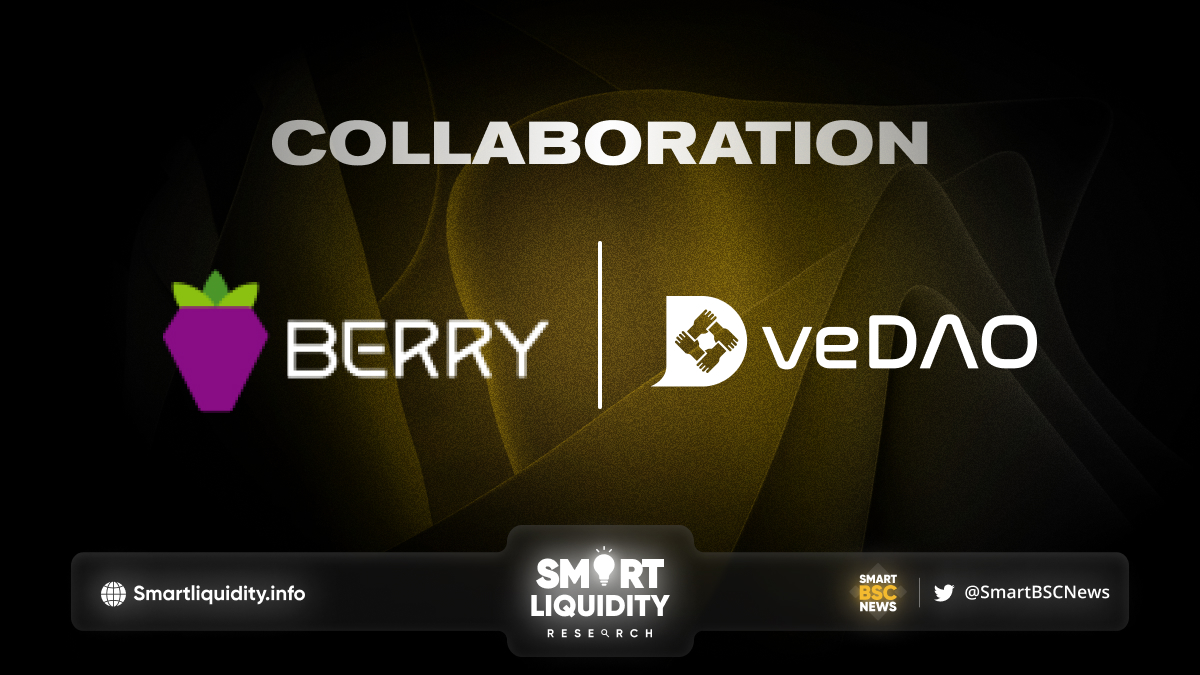 Berry Data Partnership with veDAO, a decentralized investing and financing platform led by DAO, a platform that truly belongs to the people.
What does veDAO offers? As Berry Data announced its Partnership with veDAO.
Owned and governed by voters. Decentralized operation through smart contracts
People are able to apply for financing, with voters managing through blockchain voting
To draw on the wisdom of the masses
Why veDAO?
For Financiers – veDAO boasts a wide variety of fair fundraising measures and a huge user group, cooperating with multiple top-level agencies. You will get strong support for financing, brands, and traffic flow.
Convenient application: without permission or KYC/KYB

Flexible participation: user-defined price and amount of investment

Versatile veDAO: white list & installment

Various financing measures: IDO, INO, among others
For Investors – veDAO will help investors find projects with potential and maximize the value of an investment through a fair distribution system.
More choices: multi-party resouces will provide top-level projects.

Specialized suggestions: experts and institutional investors will participate in the review with the support of industry-leading policy-makers

A common understanding of the community: to get the real feedback through voting
veDAO Core Advantages
Non-entrused funds
Decentralized Operation
Self-governing DAO

Brainstorming

Huge community

Fair distribution

Multiple blockchains

Without permission or KYC
­
About Berry Data
Berry Data is the very first native oracle on BNB Chain, providing fully transparent community-verified on-chain price data, as well as acting as a decentralized alternative for off-chain data. It aims to become the most used oracle on BSC.
Berry Data is an oracle system that parties can request the value of an off-chain data point and miners compete to add this value to an on-chain data-bank, accessible by all DApps on Binance Smart Chain. The inputs to this data-bank are secured by a staked miners network. Berry Data utilizes crypto-economic incentive mechanisms, rewarding honest data submissions by miners and punishing bad actors, through the issuance of Berry Data's governance token, BRY, and a dispute mechanism.
­
About veDAO
veDAO, led by DAO, is an investing/financing platform. Utilizing the wisdom of the masses, the platform gives full play to the elite insight. The platform, finding and supporting the most potential projects through the voting mechanism, builds a community, composed of financiers, investors, and DAO members, with shared interests, thus enabling everyone to do his part and benefit from it.
­