Equalizer Launch on Fantom Mainnet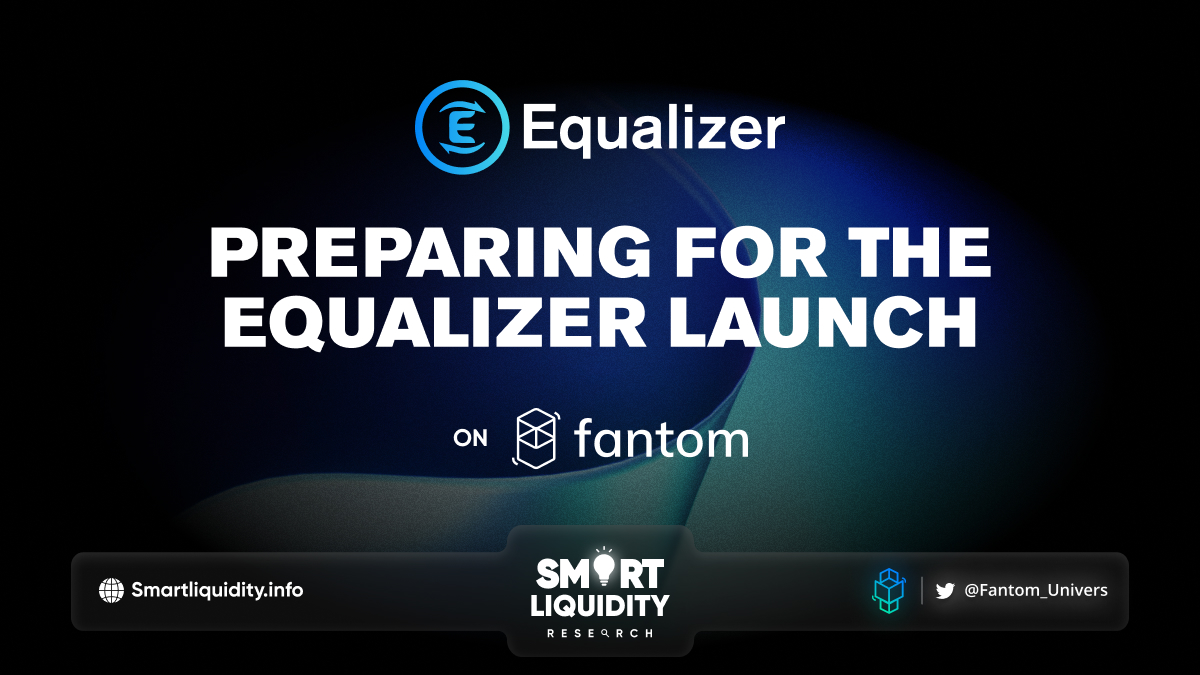 Equalizer Launch on Fantom Mainnet, Equalizer is building the first choice place to exchange your tokens on the Fantom network.
Plan To Bring Liquidity
With the launch of any DEX it is really important to bootstrap liquidity. The core functions of a DEX are to have available liquidity and enable a low slippage competitive swap. As Equalizer Launch on Fantom Mainnet.
It's their initial 4 week farming program that helps them bootstrap Equalizer with liquidity.
Equalizer Exchange's Model
They like to refer to Equalizer as being an advanced DEFI protocol, which sits in the "Real Yield" category/narrative. This system is complex and requires the people operating on its platform to have knowledge of its functions and objectives.
Fee System Is Key To Their Success
One of the most important factors of Equalizer is to reward the veNFT holders with the fees charged on swaps. Having these fees conducive to the ability to hold the adequate liquidity required for efficient swaps, lies within this well aligned fee structure.
­
About Equalizer
Equalizer was derived from the initial concept of Andre Cronje. The mechanism that was used to create a perpetual decentralized exchange was unique and ingenious. The launch of this platform is to take the concept and apply it to a more natural style DEX. Equalizer will become the trading mechanism for the Fantom network, utilizing the Solidly perpetual model with some tweaks to fee structures and emissions.
Website | Twitter
­­
About Fantom
Fantom is a fast, scalable, and secure layer-1 EVM-compatible platform built on a permissionless aBFT consensus protocol. Speed, low transaction costs, and high throughput make Fantom ideal for DeFi applications and real-world use cases.
­