Galaxy Heroes Integrated Chainlink Automation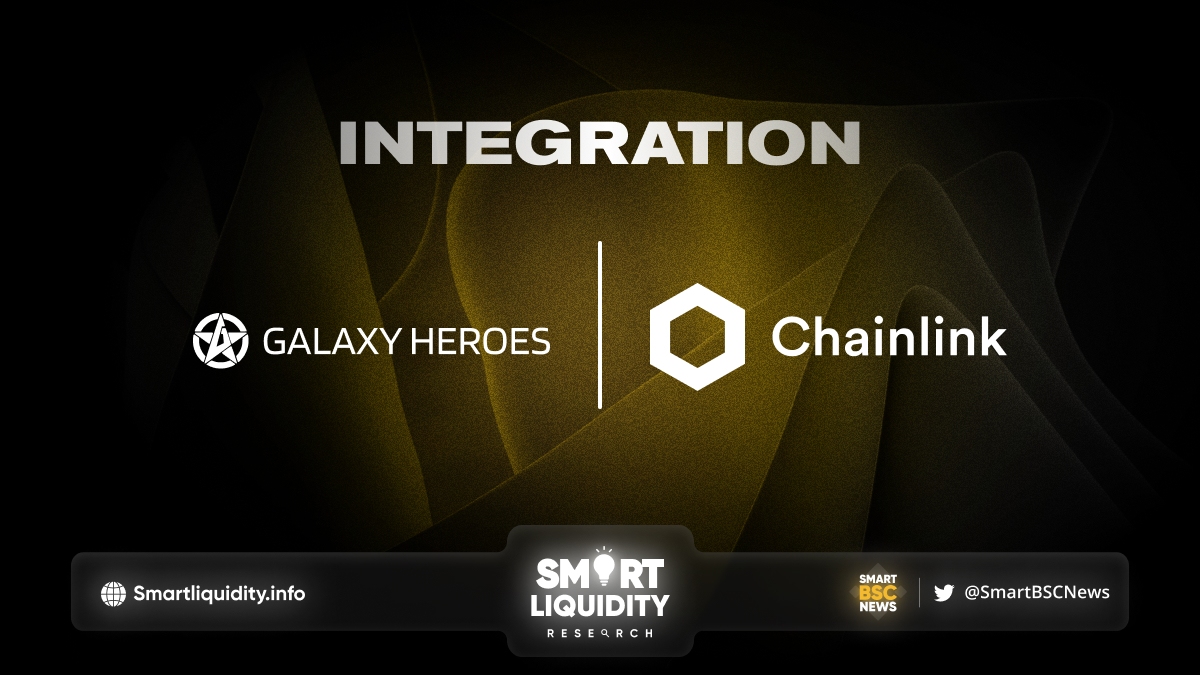 Galaxy Heroes Integrated Chainlink Automation, to securely and cost-efficiently automate the swap and liquify function on the platform. 
They decided to automate Galaxy Heroes' swap and liquify function using Chainlink Automation because it is operated by the same pool of time-tested, provably reliable node operators that currently help secure tens of billions of dollars in DeFi, even during record levels of network congestion and extreme volatility.  As Galaxy Heroes Integrated Chainlink Automation.
What is Galaxy Heroes?
Galaxy Heroes is a superhero-themed token with NFTs, an NFT marketplace, a play-to-earn game, and a planned comic series. They continue to burn tokens and have burnt over 50% of the total supply over the course of a year.
What is Chainlink Automation?
Chainlink Automation is a decentralized service purpose-built to manage tasks on behalf of smart contracts. It serves as a decentralized, hyper-reliable, and economically incentivized automation bot that wakes up smart contracts when they need to perform critical on-chain functions, which usually take place at regular time intervals (e.g., every day at the same time) or based on external events (e.g., when an asset hits a specific price).
Decentralized Execution — Chainlink Automation provides reliable, trust-minimized automation with no single point of failure, mitigating risks around manual processes and centralized servers.
Increased Efficiency — Projects that use Chainlink Automation are able to reduce time spent on DevOps, minimize operational overhead, and streamline development workflows.
Enhanced Security — Tamper-proof, Sybil-resistant Chainlink Automation signs on-chain transactions themselves, enabling automated smart contract execution without exposing private keys.
Easy-to-use — Developers are able to schedule time-based automation jobs in seconds using the Chainlink Automation Job Scheduler's no-code UI.
­
About Chainlink
Chainlink is the industry-standard Web3 services platform. That has enabled trillions of dollars in transaction volume across DeFi, insurance, gaming, NFTs, and other major industries. As the leading decentralized oracle network. Chainlink enables developers to build feature-rich Web3 applications with seamless access to real-world data. And off-chain computation across any blockchain and provides global enterprises with a universal gateway to all blockchains.
­
About Galaxy Heroes
Galaxy Heroes was introduced as a community-driven token geared toward fellow superhero fans.
­