Incognito Chain Integration with SpookySwap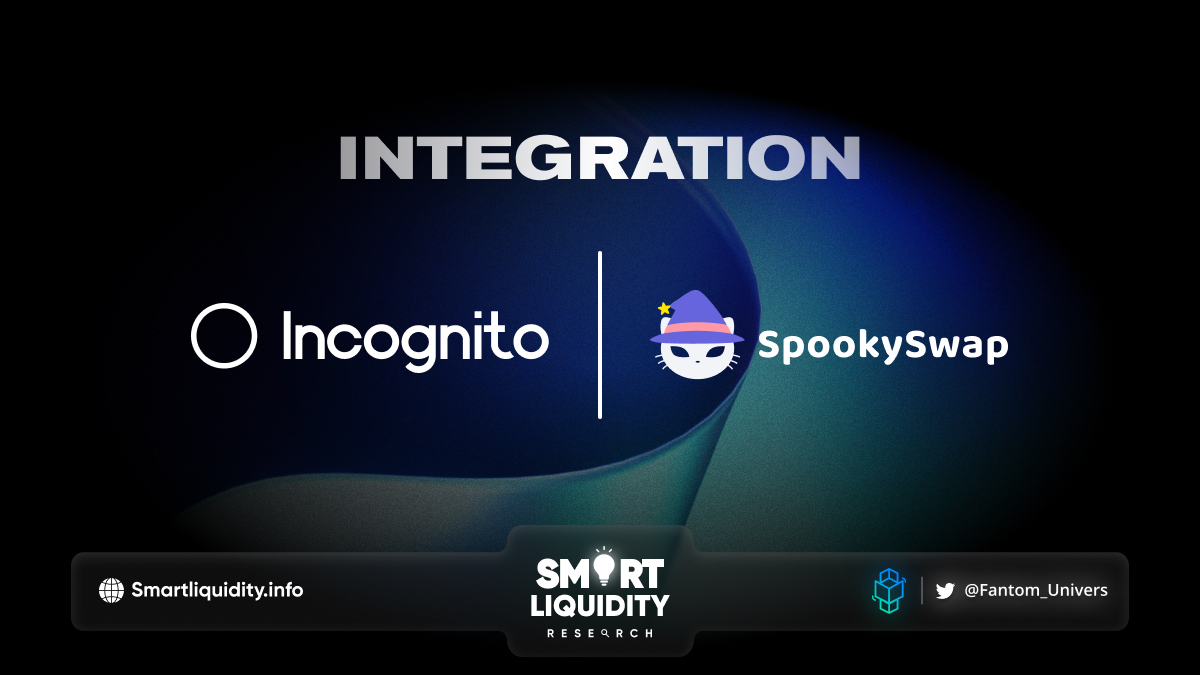 Incognito Chain Integration with SpookySwap, an all in one decentralized exchange for leveraging diversified funds across ecosystems, with the speed of Fantom Opera.
Spooky Swap Integration has been delivered on the Web-based DEX & Mobile Platform to meet the demand for swapping Fantom's asset. As Incognito Chain announced its Integration with SpookySwap.
Partnership Benefits
Users are now able to swap large amount transaction without waiting for liquidity & avoid significant slippage.
Any potential user (even those from other layer-1 chains) who are using Incognito Wallet can swap assets available on Spooky Swap anonymously but only need to interact with Incognito UI.
Potential supporters on other chains are able to buy and hold $BOO anonymously too.
Store $BOO and Fantom's Asset on Wallet Extension
Similar to Incognito mobile wallet, Incognito wallet extension is the world's 1st privacy crypto wallet that supports coin unification.
It's extremely easy to store/ send/ receive/ swap Fantom Asset and especially $BOO.
It brings much more convenient wallet to manage your asset as compared to other multichain wallets where you, especially average users, will no longer have to deal with cumbersome UX such as switching between networks, balance fragmentation, etc.
Experience the web-based swap right on Incognito home page
In short, this feature enables users to anonymously swap $BOO and other assets with popular DEXs such as: SpookySwap , Uniswap, Curve, PancakeSwap, Incognito pDEX over 14 networks – Fantom, Ethereum, Polygon, BNB Chain and many more.
­
About Incognito Chain
They are building privacy-protecting, blockchain-based financial products for the future of money. All of their development is open-source. Progress, idea generation and decision making are all publicly viewable at their official website.
­
About SpookySwap
SpookySwap is an automated market-making (AMM) decentralized exchange (DEX) for the Fantom Opera network. Different from other DEXs, they're invested in building a strong foundation with their BOO token as a governance token, diverse farms, a built in bridge, built in limit orders and user-centered service.
­