Router Protocol Partnership with BrnMetaverse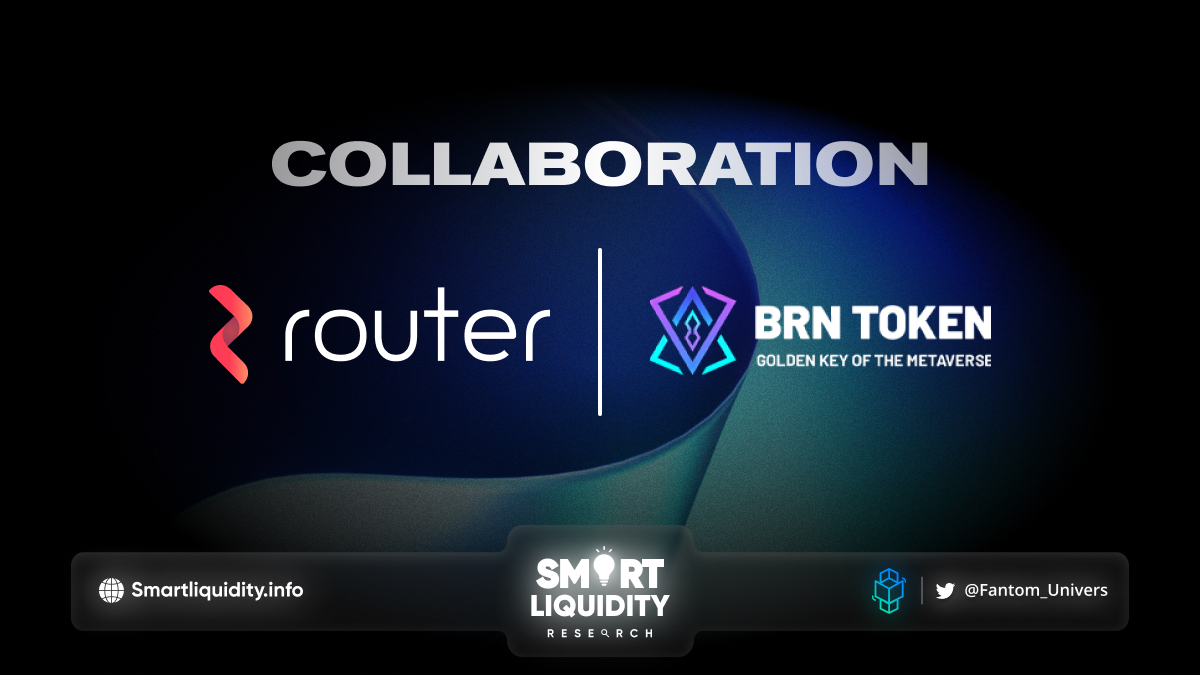 Router Protocol Partnership with BrnMetaverse, BrnMetaverse will integrate Router's CrossTalk to enable Cross-chain NFTs for their users.
What does exactly is BRN Metaverse?
Metaverse connects metaverse with infrastructures powered by their token. Connecting these bridges happens through the game they develop, the stake platform they code, and the Nft Marketplace. BRN Metaverse is a technology and token project that offers innovations in the fields of Metaverse, Web 3, GameNFT & GameFI, produced on Binance Smart Chain by an idealistic and powerful team. As Router Protocol announced its Partnership with BrnMetaverse.
What is BRN Token?
BRN Token, which started to work in the last quarter of 2021, is a metaverse, gamenft and web 3.0 supported token project created on the Binance Smart Chain (BSC) network in the first quarter of 2022.
Purpose
Metaverse has become an inevitable reality of the 21st century. BRN Token aims to create its own meta universe and allow people to spend their time in a unique space. The project infrastructure, which aims to make a profit while spending their time, supports GameFi. Its main purpose is to contribute to the metaverse ecosystem and to be an important part of this ecosystem.
Future
BRN Token aims to spread its seeds planted in the first quarter of 2021 over a long-term and endless process. The New Web era aims to pioneer Web 3.0, with an effort to create a permanent world in the metaverse space.
BRN Metaverse Key Points
Web 3.0 – In the online stores in the Marketplace within the game, the players will use three-dimensional catalogs to examine in three dimensions how the items they will buy look like in battles or on the avatars, how they are used, and every detail from color to shape.
GameNFT – Unique NFTs produced by players and game crew will be traded at auctions and will also be used as in-game items (battle accessories or avatar outfits, etc.) to evolve and power up avatars.
Metaverse – Created on the basis of the project, the game builds Brn token investors a unique and indestructible bridge between the real world and the Brn token universe.
GameFi
­
About Router Protocol
A mechanism for cross-chain communication that will initially focus on the specific use case of bridging assets across multiple layer 1 and layer 2 networks by using stablecoins as the medium of value transfer. In addition to asset transfers, Router Protocol also enables the flow of arbitrary messages across chains securely and seamlessly. Thereby extending the composability of DeFi across various blockchains.
­