DeQuest Partnership with Fabwelt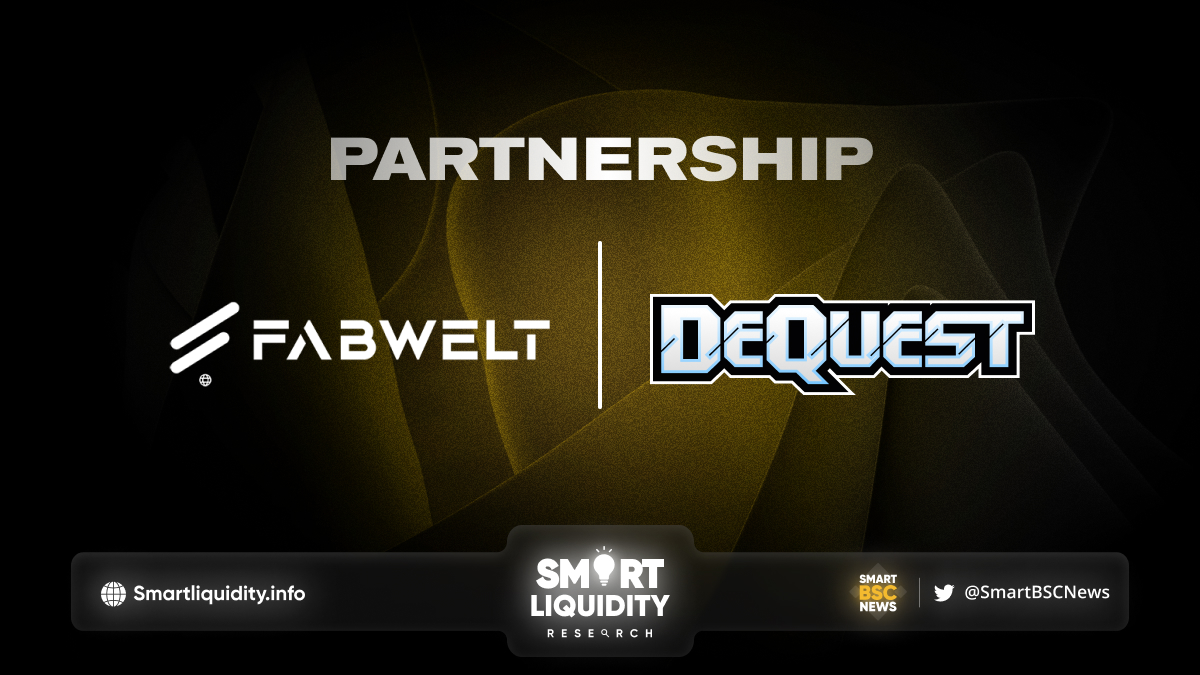 DeQuest Partnership with Fabwelt, a ground-breaking concept that integrates blockchain technology into the heart of high-quality games of all types and genres. 
DeQuest is a Metaverse hub with a focus on gamified learning and user reputation building, and as such Fabwelt fits our values and goals perfectly. Because of the wide scope of both their projects and what they're attempting to achieve, they believe they have a lot in common and can't wait to leverage their strengths to improve the GameFi space for the better. As DeQuest announced its Partnership with Fabwelt.
Realms
Realms are dedicated Game Pages that create an interactive and gamified experience for users, taking advantage of Web3 innovations along the way. Users visiting Realms can earn points by completing game-specific tasks and achievements, to then spend those points on a bespoke marketplace to purchase NFTs, participate in raffles and more. Everything happens seamlessly and effortlessly, providing a Web3-native experience that will serve as a blueprint on how users interact with informational game pages in the future.
Soulbound Tokens (SBTs)
Soulbound Tokens cannot be sold or moved to another wallet, in contrast to other NFTs. The value they offer is a Metaverse representation of your skills and game knowledge. They are a unique item and can only be obtained by individuals who can prove their knowledge of Arsenal and its Metaverse! Questers can record their reputation and accomplishments on the blockchain thanks to DeQuest's ability to tokenize actions and achievements with SBTs.
Arsenal SBTs and the DeQuest Metapassport
To increase the number of abilities and trophies on your profile, perform various tasks such as connecting your Steam account. And completing additional missions on the DeQuest platform.
­
About Fabwelt
Fabwelt is a ground-breaking concept that integrates blockchain technology into the heart of high-quality games of all types and genres. With in-game NFTs, Play to Earn, and Defi, we create a high-end gaming ecosystem and enhance the fun. A multi-genre gaming ecosystem that includes genres such as 3D First Person Shooter, Action-Adventure, Simulation, Strategy, Fantasy, and many others. In-game NFTs as assets, collectibles, and strategic utilities resurrect the fun of Blockchain gaming.
­
About DeQuest
DeQuest is the first platform of its kind for Metaverse users who want to understand blockchain gaming concepts. Through skill level progression and guided learning. It serves as a bridge to easily track users' knowledge and skill levels across Metaverse ecosystems. As well as their ability to carry out different jobs in the Web3 world.
­