Thena Collaboration with Tarot Finance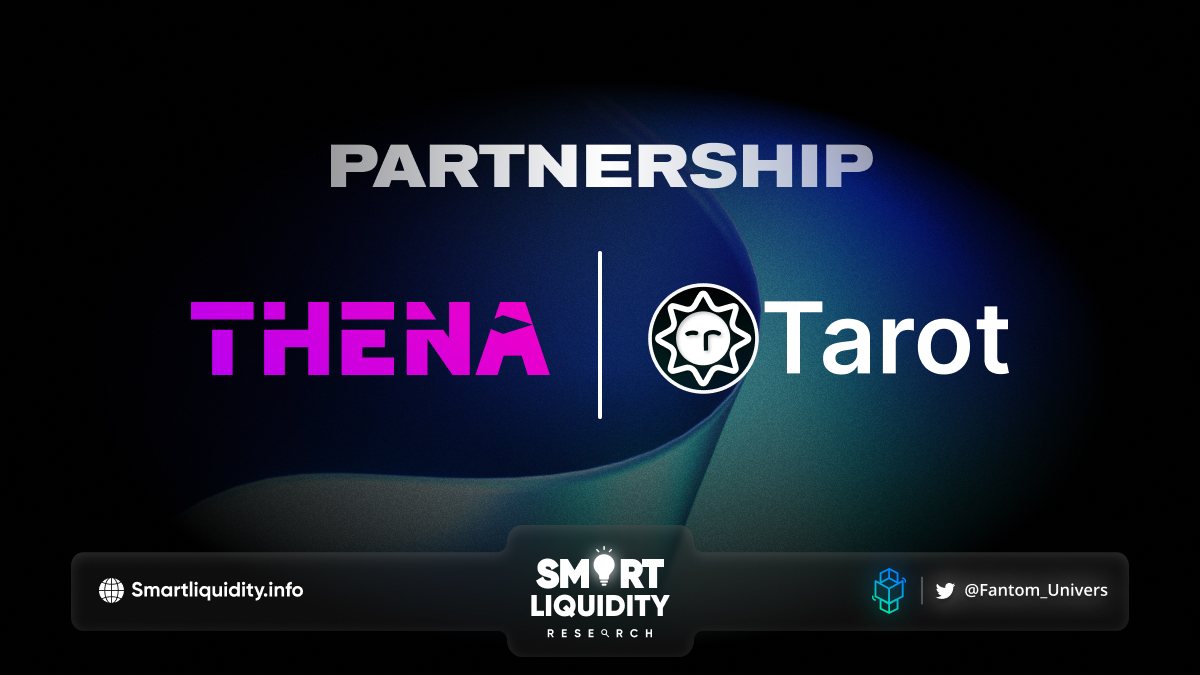 Thena Collaboration with Tarot Finance, a decentralized lending protocol on

Fantom

and

Optimism

where users can participate as lenders or borrowers in isolated lending pools.
What is Tarot Finance?
Lenders can supply tokens to any lending pool in the Tarot Protocol to earn passive yield without impermanent loss. Borrowers can deposit LP tokens in a lending pool to borrow additional tokens in the token pair. This enables borrowers to leverage their LP tokens for even more LP tokens, allowing for leveraged yield farming and enhanced LP rewards. As Thena Collaboration with Tarot Finance.
How to deposit LP tokens on Tarot Finance?
Choose the lending pool that corresponds to the LP tokens you want to deposit. You'll need to make sure you have LP tokens in your wallet for the lending pool. (If not, you can navigate to the corresponding DEX and follow their instructions to add liquidity for the token pair.)

For the lending pool, you'll see an overview of the information for each borrowable token in the lending pool, including the Total Supply, Total Borrowed, Utilization, Supply APR, and Borrow APR.

Click

Deposit

to open the Deposit dialog for LP tokens.

In the Deposit dialog, use the slider or enter the amount of LP tokens you wish to deposit. You can also click

MAX

to enter the maximum amount available.

If this is your first deposit of LP tokens for this lending pool, click

Approve

to approve the deposited amount and

Confirm

the transaction in your wallet. This may take a few seconds to update. If the button doesn't update after a few seconds, try refreshing the page.

Finally, click

Deposit

in the dialog to deposit your LP tokens and

Confirm

the transaction in your wallet.
­
About Thena Finance
Thena was designed to onboard the next generation of protocols to the BNB chain by opening up a free market for THE emissions. Protocols can bribe veTHE holders or acquire veTHE to redirect emissions to their pools, offering a flexible and capital efficient solution to bootstrap and scale liquidity.
No VCs, no seed round. THENA had a decentralized distribution that targeted regular users of core protocols on the BNB chain. And supported protocols that intend to leverage THENA to build their liquidity. The novel NFT fundraising mechanism allows us to incentivize best practices from stakeholders and bootstrap an amazing community of Thenians without the need to sell tokens at discounts.
­