DeltaPrime Partners With Trader Joe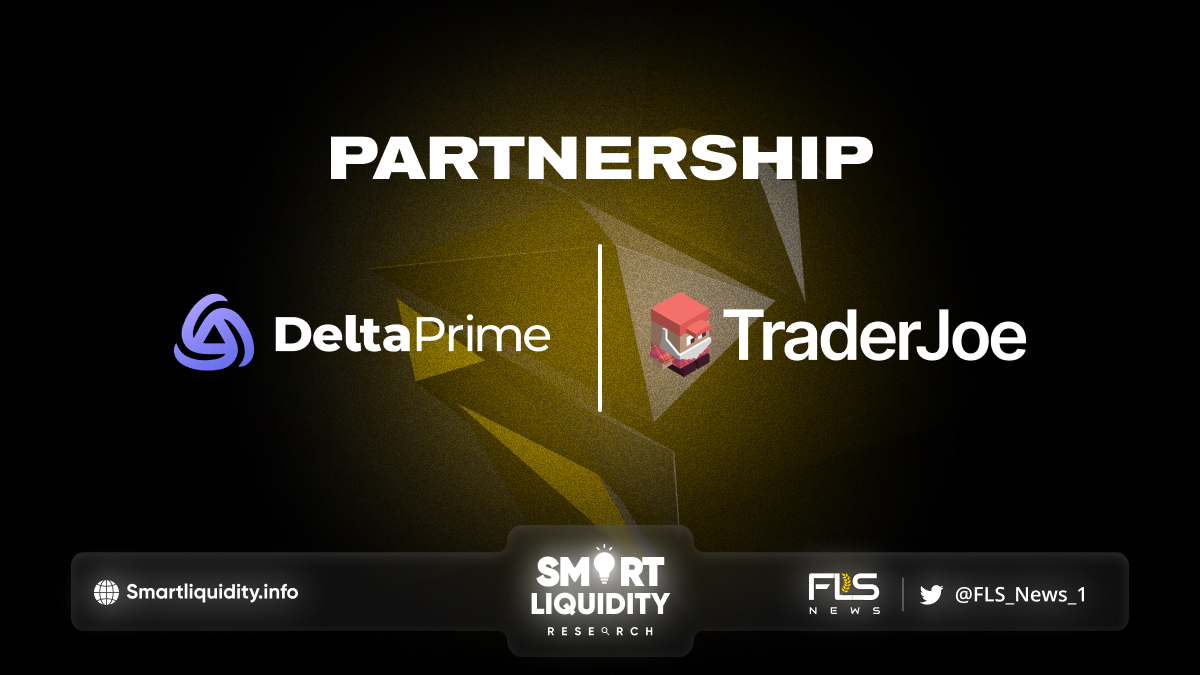 DeltaPrime Partners with Trader Joe
DeltaPrime partners with Trader Joe, To unlock deep capital efficiency for the Avalanche ecosystem, by empowering the active liquidity provisioning capabilities of the Liquidity Book AMM.
Liquidity is More Efficient, Flexible, and Composable with Liquidity Book
Trader Joe's new AMM is called Liquidity Book. This protocol takes a new approach to existing designs by combining discretized bins to form Liquidity Pools. Each bin has its own liquidity reserves and uses a constant sum formula to dictate the price of assets within the bin. This architecture allows for a number of groundbreaking innovations and vastly improves capital efficiency for liquidity providers over traditional designs such as the x*y=k AMM.
Synergistic Protocols
The introduction of active Liquidity provisioning on Avalanche by Trader Joe, puts full focus on a more capital-efficient ecosystem. This makes for the perfect DeltaPrime partner, as the DeltaPrime protocol is the first trustless, undercollateralized borrowing platform on Avalanche.
With both protocols innovating on capital efficiency optimizations, this partnership sets up the perfect synergy. Through DeltaPrime, investors can allocate their own capital, as well as capital borrowed from other investors, to the most efficient Liquidity book LP-buckets. In doing so they provide more value to the avalanche ecosystem, which benefits traders, liquidity providers and builders alike.
At DeltaPrime's launch, it will have Trader Joe V1 integrated. This integration includes swaps, and LP positions on Trader Joe. Shortly thereafter, Trader Joe V2, liquidity book, wil be integrated.
On DeltaPrime, Trader Joe users can expect:
Swapping + LPing with extra liquidity
Multiplied APY on (LB) LP positions
Borrow against Trader Joe LP tokens
Trader Joe makes DeFi easy and efficient
Trader Joe launched in July 2021 and offers users a complete one-stop-shop DeFi experience, Trading and Yield Farming, Banker Joe Lending Protocol, Rocket Joe Launch Protocol and Joepegs an NFT marketplace. This complete DeFi package has propelled the dapp to be the most used platform on Avalanche as well as one of the top dapps across all blockchains. This partnership will open up DeltaPrime to a huge user base and in doing so, will help to unlock more liquidity for the Avalanche ecosystem.
Month of the Partnership
If there is one protocol who knows how to engage the community, both inside and outside Avalanche, it is Trader Joe. Having them in our corner is amazing, and we are extremely excited to work together on bringing the most value to Avalanche and DeFi as a whole. Trader Joe is DeltaPrime's 7th partner in it's Month of the Partnership.
DeltaPrime started its Month of the Partnership on October 24th 2022. Now, every few days we will announce a new partnership. With every partner they do comarketing, they integrate into DeltaPrime, some provide liquidity to DeltaPrime & few provide protocol security. The partners will be announce in order of their DefiLlama TVL rating.
With all partners they have continuous discussions on how to achieve that one common goal: seeing this space grow & improve further than ever imagined.
About Trader Joe
Trader Joe a one-stop-shop decentralized trading platform native to the Avalanche blockchain. Trader Joe offers a comprehensive DeFi platform, Trade, Lend & Leverage, participate in a Launchpad & shop for NFTs. Visit Trader Joe & discover what DeFi can really offer.
About DeltaPrime
DeltaPrime your prime broker on a mission to unlock the full potential of DeFi. They accomplish this by providing secure undercollateralized loans, redistributing assets with a focus on maximum capital efficiency. Being built on strong foundation of Avalanche network, Prime users are ensured of fast & reliable transactions for their most important investments.