WooFi Competition for BAB Holders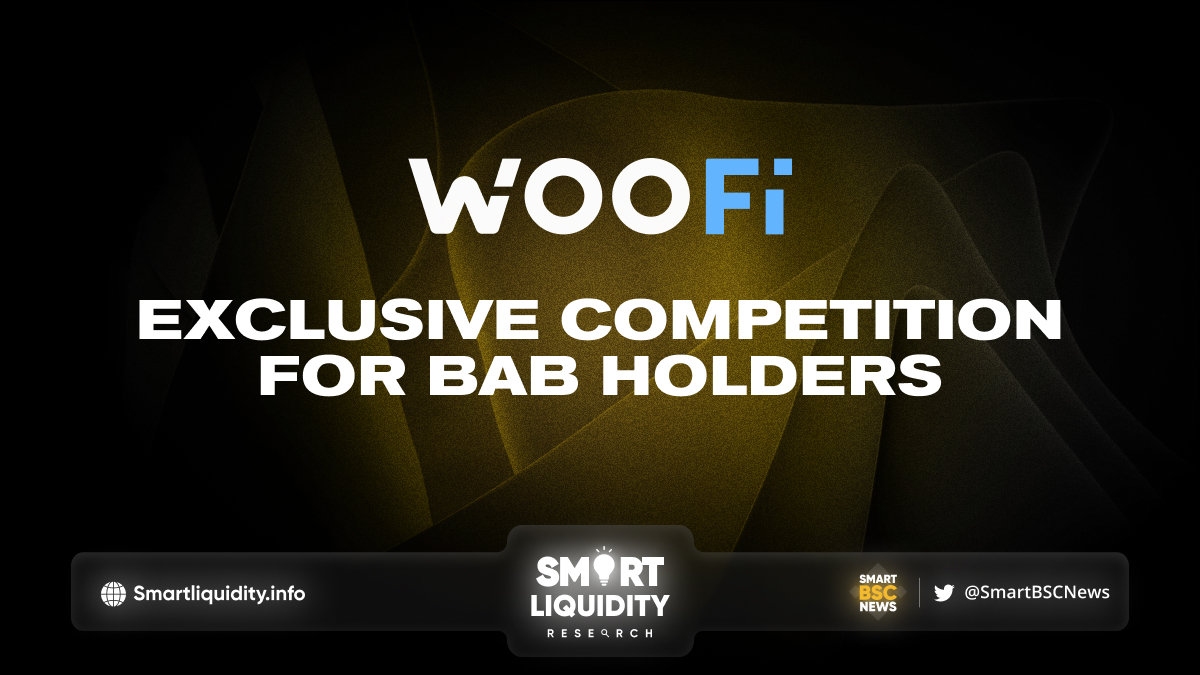 WooFi Competition for BAB Holders, Mint BAB token and try WOOFi to be entered into a lottery of 5,000 xWOO!
WOOFi is excited to partner with Binance to add further utility to the BAB token with a fun lottery-style contest! Over the next 2 weeks, BAB token holders are encouraged to try WOOFi's swap, stake, and earn products to share in 5,000 xWOO rewards. The more features you try, the higher your chances of winning — simple. WooFi launched Competition for BAB Holders.
How to win the WOOFi lottery
You have just 2 weeks to try our all-in-one dApp WOOFi. The more features of WOOFi you try, the more lottery tickets you can claim in our Galxe campaign, and the higher your chance of being 1 of 10 lucky people each taking home 500 xWOO! You can claim up to a maximum of 5 tickets, and here's how to get them:
Ticket 1 — Make a swap on BNB Chain with WOOFi ($5 or more volume)
Ticket 2 — Make a cross-chain swap to or from BNB Chain with WOOFi ($5 or more volume)
Ticket 3 — Stake 20 or more WOO on BNB Chain with WOOFi
Ticket 4 — Deposit at least 5 USDT or 0.02 BNB into one of the WOOFi Supercharger vaults
Ticket 5 — Hold the Galxe Passport
Double your rewards
Double your potential winnings from 500 xWOO to 1,000 xWOO by minting your very own WOOFi Wizard NFT and using the same wallet to obtain your lottery tickets! Other perks of owning this magical masterpiece include:
Access to the WOOFi Wizard role and channel in the WOO Network Discord
Bonus rewards in future WOOFi competitions
Alpha from the WOOFi team
­
About BAB token
Binance Account Bound (BAB) tokens are non-transferable tokens built on BNB Chain and available to any Binance user who verifies their identity.
­
About WooFi
WOOFi is a decentralized exchange featuring CeFi level price execution, lowest swap fee, one-click cross-chain swaps and liquidity provision with single-sided staking. It consists of three key modules: Swap, Earn and Stake.
­