Magic Eden multi-chain vision with Polygon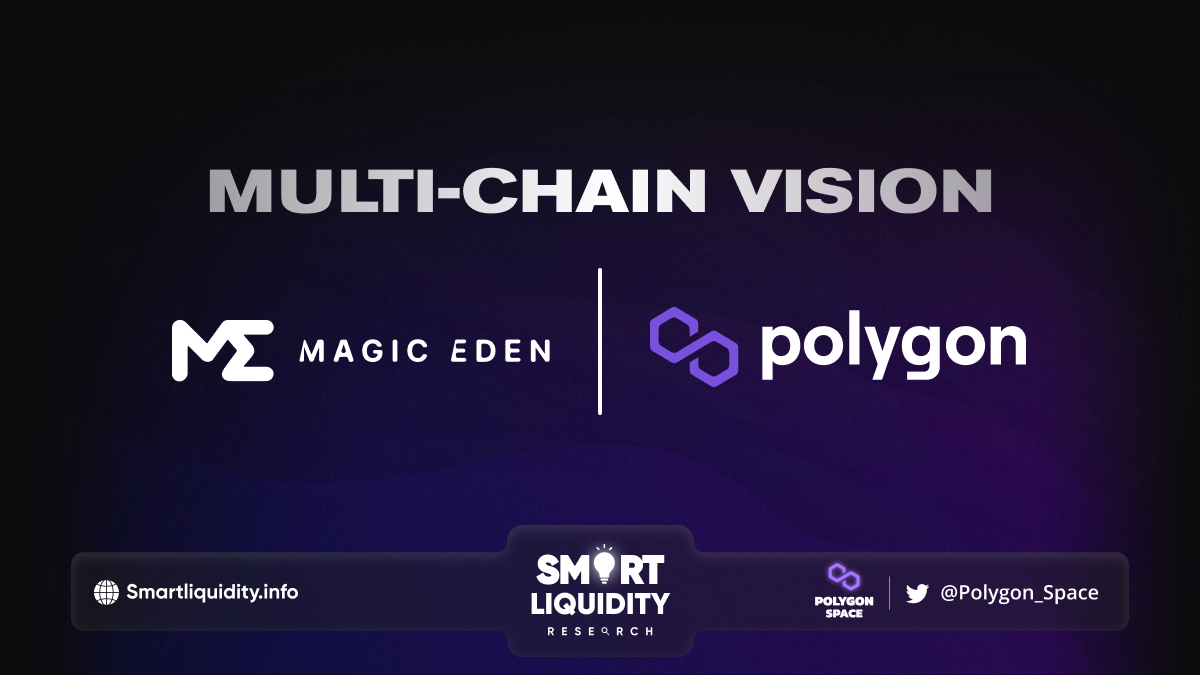 Magic Eden is adding Polygon as their third supported chain on its platform. 
This week, Magic Eden is excited to announce the launch of Polygon on Magic Eden. And continue its pursuit of a multi-chain future. Fourteen months ago, they started Magic Eden with the dream of building an NFT platform that won the hearts and minds of collectors and creators on Solana. They had a crazy year and remain proud of their ability to ship fast, adapt to ever-changing market conditions, and partner closely with creators through thick and thin.
Magic Eden dares to experiment and make moves others don't. This hunger led them to go cross-chain first with Ethereum in August with a Launchpad and aggregator. Where they've launched over 20 projects and raised 5,000+ ETH for creators. Today, they're adding its third chain. Their entry into Polygon will include a Launchpad and marketplace, both of which will go live next month.
Magic Eden will partner with Polygon to onboard more global brands and new users onto NFTs 
Polygon has brought Web2 consumer IP's into the world of NFTs.  These partnerships are key to bringing Web3 to the masses, which aligns with its broader mission to spread the magic of NFTs.
They will continue bring web3 games to the masses with Polygon
Polygon is already home to some of the biggest Web3 gaming projects, including Sandbox, Atari, Skyweaver, Midnight Society, Metalcore, Wildcard, and Zed Run. They expect many high quality Polygon games to come online in the next year and are excited to work with Polygon to bring those to market in a way that no marketplace has before. They're still in the beginning stages of mass adoption for blockchain games with Magic Eden Games and we're excited to partner with Polygon to bring an exciting new wave of web3 games to market.
Magic Eden supports game developers via the following ways:
Reach: We help games reach high value audiences (4M users on Magic Eden last month)
Go-to-Market: We've launched 100+ gaming / metaverse projects through our Launchpad and marketplace, and offer game devs a strong GTM playbook
Funding: We invest in early stage games via Magic Eden Ventures
Monetization: Magic Eden offers games the most active and liquid marketplace dedicated to games
Infrastructure: We provide games core marketplace infrastructure so they can focus on what they do best–building amazing games. We are provide in-game marketplaces connected to Magic Eden liquidity for our gaming partners
About Magic Eden
Magic Eden is your destination for discovery, expression, and ownership across digital cultures. Discover the best and latest NFT collections!
SOURCE:
Magic Eden