Ready Player DAO and Tower Conquest Strategic Partnership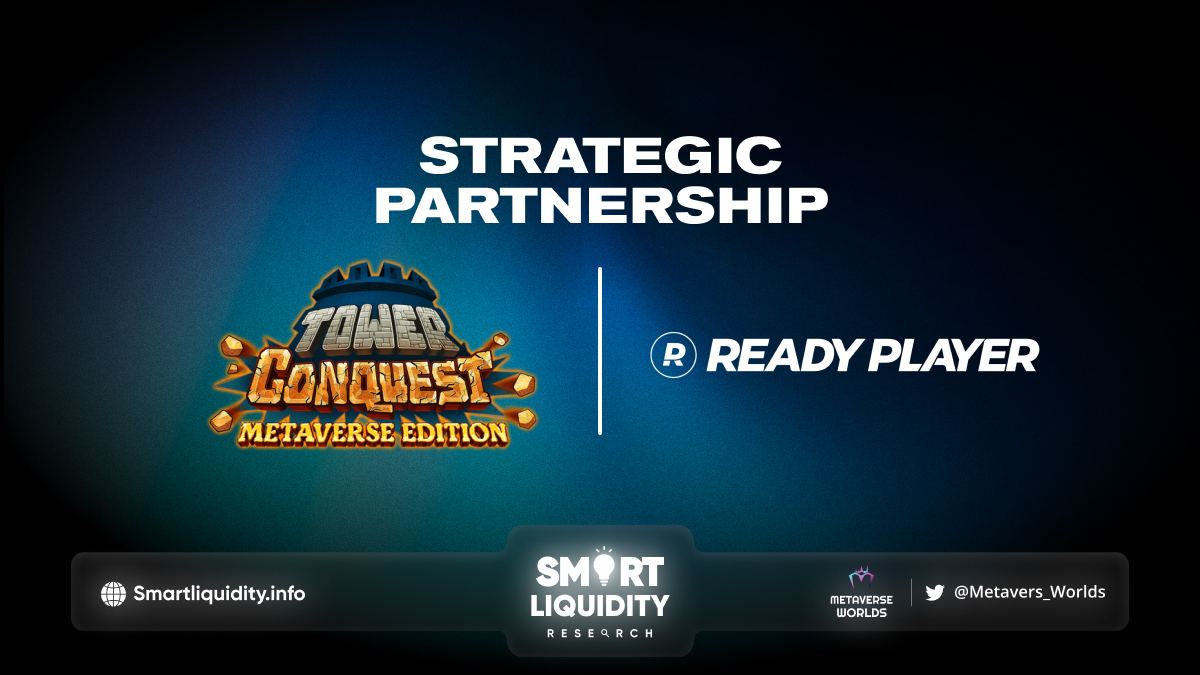 Tower Conquest: Metaverse Edition (TC:ME) is proud to announce a strategic partnership with Ready Player DAO, A DAO for The Players.
The partnership will bring TC:ME to all the players in Ready Player DAO enabling a seamless player-game synergy between RPD and TC:ME.
Formed by a bunch of gaming nerds and metaverse explorers, Ready Player DAO is a decentralized autonomous organization committed to harnessing the collective power of play to create equity for all. Ready Player DAO will be fully immersed in the Tower Conquest Metaverse. A spinning up a team of scholars to take on Epic Battles, make new frens and earn rewards as well. TC:ME and Ready Player DAO will work together to create an exclusive experience for all the scholars from RPD with unique rewards, exciting tournaments and much more.
Working with Ready Player DAO allows us to present TC:ME to thousands of scholars within RPD. The whole team at RPD and TC:ME will work together to enable an exclusive experience for players in RPD. We are eagerly waiting for players in RPD to come and experience the thrilling gameplay that TC:ME offers. Even more exciting are other community events on offer for all the players.

— Dr Venkat Chandar, VP Product @ Supergaming

We are bringing in another very exciting exclusive game to all of our scholars at RPD via TC:ME. TC:ME joins RPDs already existing roster of games that we have brought in for the players. We are excited for all of our scholars to come and experience the wonderful world of Tower Conquest with its thrilling PvP multiplayer gameplay, solid game economics and much more! The real-time multiplayer gameplay in the PvP mode is something that we think our players will thoroughly enjoy! The partnership runs deeper with more exciting events planned in the future.

— Rich Cabrera, Co-Founder, RPD
Conclusion
Building games that players around the world enjoy and play for years and years is one of our goals at SuperGaming. The collaboration with RPD is one piece of that puzzle making TC:ME accessible to a large player base worldwide. We are SUPER excited about things to come!
About TC:ME
Tower Conquest: Metaverse Edition (TC:ME) is a free-to-earn, real-time PvP tower defense game that pits you against other players in a battle for glory! Get it for free on Web, mobile or PC and earn tokens by simply playing. With robust economics that are build to last, TC:ME is accessible to players, traders and investors alike.
SOURCE:
https://medium.com/tcme/tower-conquest-metaverse-edition-announces-strategic-partnership-with-ready-player-dao-dc21b0627b4c