Double Protocol and Nova Miningverse Partnership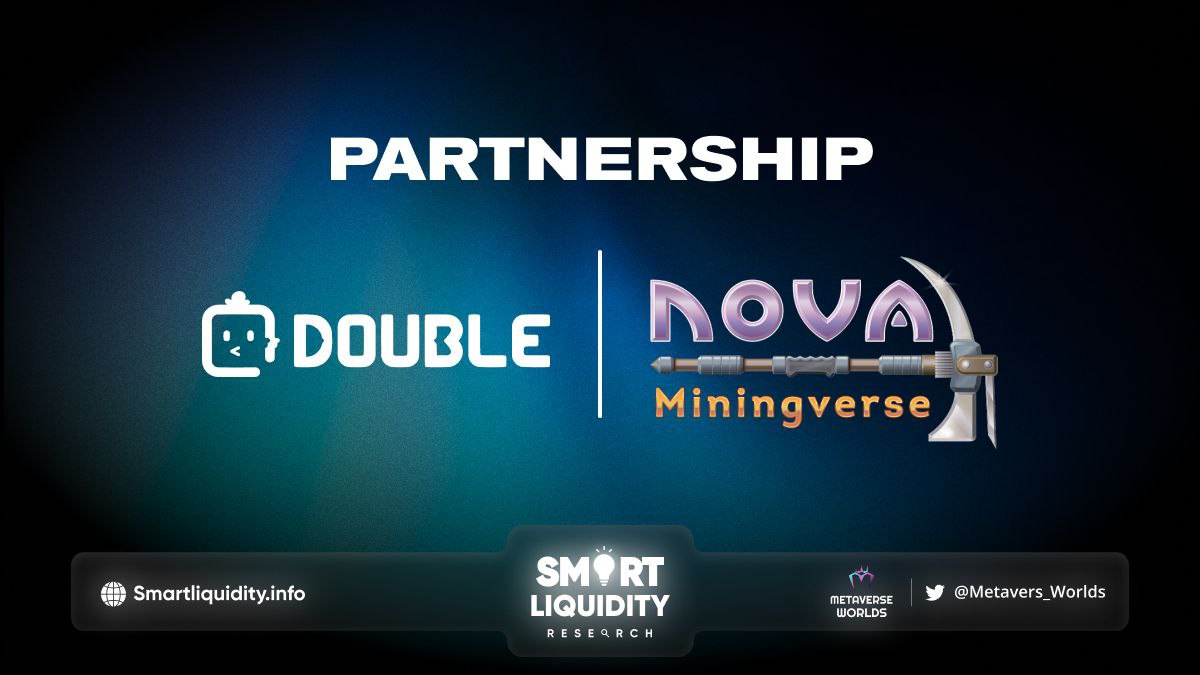 Double Protocol has partnered with Nova Miningverse, the world's first PLAY-TO-MINE Metaverse of Games. 
Double Protocol and Nova Miningverse will collaborate to deploy and integrate NFT rental infrastructure for the Nova Miningverse NFTs and in-game items.
Through this integration, Nova Miningverse NFTs will be rentable on the Double Protocol NFT rental marketplace. This will enable the community to rent, lend and sublease NFTs necessary to engage in the Play-to-Mine metaverse games.
Double Protocol will supercharge the PLAY-TO-MINE Metaverse Games by lowering the barrier to entry. And enabling a large pool of gamers and miners to be able to access the game. Unlock exclusive perks, mine resources and earn amazing rewards.
The current partnership with Nova Miningverse adds to the fast-growing list of Double Protocol's ecosystem of gaming partners who are putting in a great collaborative effort to turbo-charge the NFT gaming landscape, unlock deep NFT liquidity, and lower the entry barrier.
About Double Protocol
Double Protocol is an NFT rental platform developed by the same team behind ERC-4907. Double Protocol enables the lending and renting of in-game and in-metaverse NFTs. The protocol is on a mission to deliver a revolutionary NFT rental platform that seamlessly connects NFT owners to prospective NFT renters who wish to leverage these assets for a limited time.
About Nova Miningverse
Nova Minigverse is the world's first PLAY-TO-MINE Metaverse of Games. It is the world's first gaming company that's backed by Bitcoin production from mining farms. All of the games are arrange on Nova Miningverse's high-end servers, and they have a proprietary gaming engine that guarantees a minimum payout to players.
The Nova Miningverse allows players to obtain and exchange powerful weapons with other players through the Marketplace. Almost all weapons, armor, items, and other objects in-game are NFTs and can be trade with other players in the Miningverse. Players will also be able to upgrade these weapons using various materials dropped from bosses and powerful monsters.
The Nova team consists of game developers, marketers, and blockchain experts who have been in the game industry for more than a decade. Nova Miningverse is on a mission to produce the most enjoyable games that everyone will want to play.
SOURCE:
https://blog.double.one/double-protocol-partners-with-nova-miningverse-d1bddd0cd3b4