DVerse Collaboration with Chainlink Labs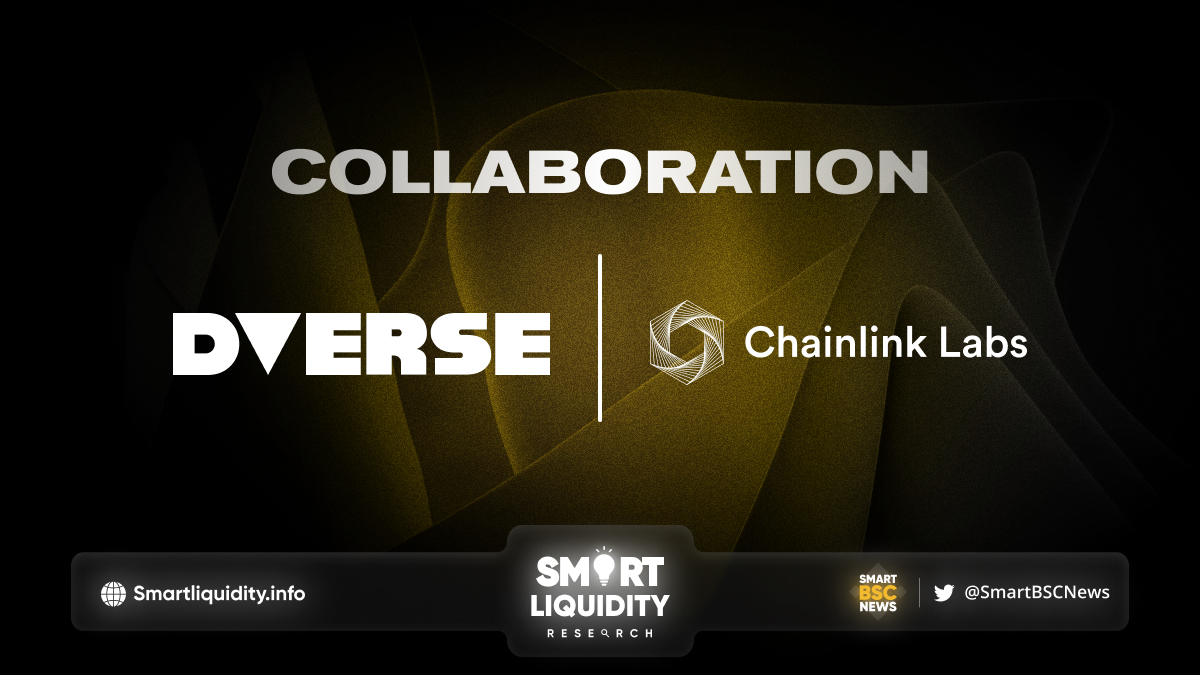 DVerse Collaboration with Chainlink Labs, to empower clients to build with Chainlink's world-class oracle services, helping them create a standout dApp onboarding experience.
For example, DigitBrands, a Web3 project in their ecosystem, recently announced that it had integrated Chainlink Price Feeds and VRF to help denominate NFT prices in USD and power provably fair raffles, respectively.  As DVerse announced its Collaboration with Chainlink Labs.
DVerse Consultancy, Strategy, PR, and Marketing Services
DVerse is a trusted group of advisors, consultants, and marketers helping many of the best businesses and institutions within and beyond the Web3 world to succeed in the emerging Web3 industry.
‍Services they provide include:
Advisory and Strategy: Craft bespoke, innovative strategies designed to craft solutions and foster confidence in achieving successful outcomes.
PR and Marketing: Create relevant content that is then promoted on earned and owned media channels and publications within our ecosystem.
Strategic Fundraising: Find the right strategic investors for your business and maximize the value you get from your investors.
Social Media: Building a sustainable social media strategy from launch that maximizes engagement and exposure while remaining cost-effective.
KOL Relations: Leverage network of 1,000+ influencers to create long-term partnerships with channels that help reach your core audience.
Chainlink's Industry-Leading Oracle Services
Chainlink is the industry-standard Web3 services platform that has enabled trillions of dollars in transaction volume across DeFi, insurance, gaming, NFTs, and other major industries. As the leading decentralized oracle network, Chainlink enables developers to build feature-rich Web3 applications with seamless access to real-world data and off-chain computation across any blockchain and provides global enterprises with a universal gateway to all blockchains.
Adopted by leading DeFi, NFT, and gaming protocols across the Web3 ecosystem, Chainlink serves as the infrastructural backbone for a wide range of dApps, unlocking novel use cases through secure, reliable, and trust-minimized oracle services.
­
About DVerse
DVerse is a consultancy, strategy and communications firm ready to lead and accelerate businesses, institutions, or governments into Web3. Aim is to foster exponential growth through a multitude of services. Including but not limited to raising brand awareness, exclusive partnerships, strategic fundraising, social media, community growth and more.
­
About Chainlink Labs
Chainlink Labs is the leading provider of secure and reliable open-source blockchain oracle solutions. Enhancing smart contracts by connecting them to a wide range of off-chain data sources and computations. Such as asset prices, web APIs, IoT devices, payment systems, and more. They are dedicated to the development and integration of Chainlink as the standard decentralized oracle framework. Used by smart contracts across any blockchain.
­