ThunderCore Partnership with Multichain and Huobi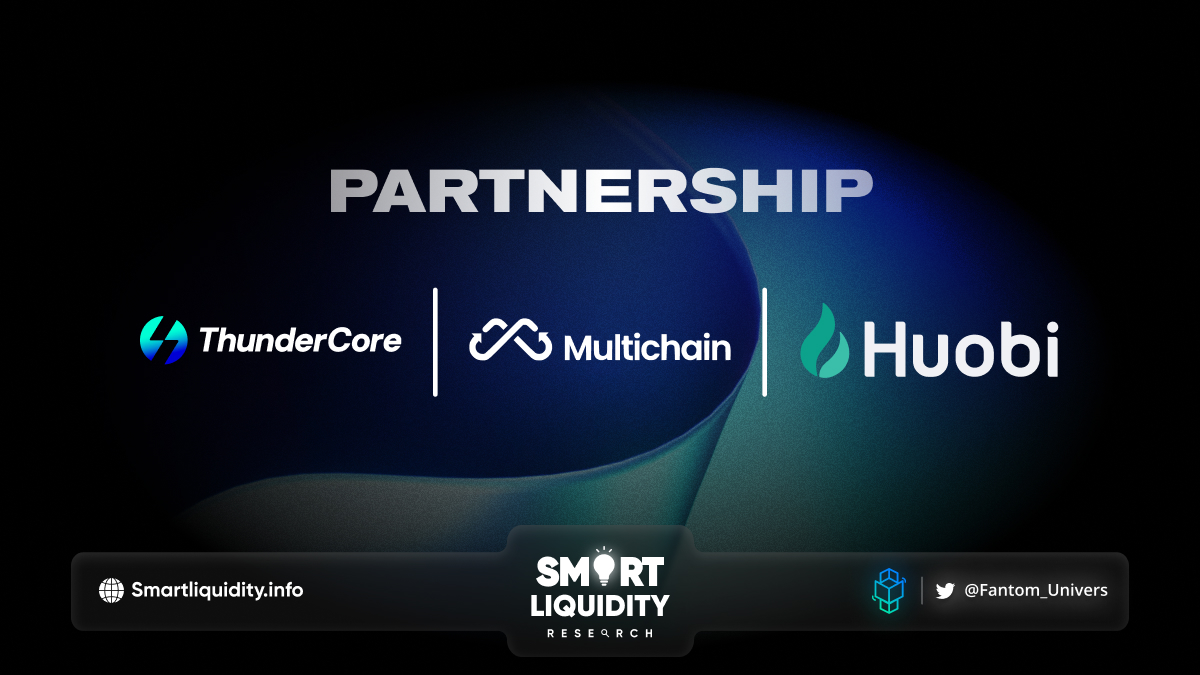 ThunderCore Partnership with Multichain and Huobi to bring the Huobi ECO chain (HECO) and the HT token into the ThunderCore ecosystem.
Thundercore's native token TT is available on HECO, and they are happy to repay the favor by welcoming HT to their chain. Using Multichain's Co-Mint bridge, they will co-mint Huobi's token HT on ThunderCore. As ThunderCore announced its Partnership with Multichain
What is Multichain's Co-Mint?
Co-Mint is a product created by Multichain in partnership with the Conflux network. Its mission is to bring together blockchain bridges in order to streamline liquidity and improve efficiency.
Co-Mint allows multiple bridges to mint the same asset, which significantly enhances cross-chain compatibility. Moreover, the ownership of assets can be easily transferred to any bridge contract.
Although there are more and more bridges popping up all the time, their incompatibility can cause frustrating problems such as liquidity fragmentation. Co-Mint steps in as a mediator to help create solutions.
Safety
Creating a bridge that allows for multiple chains to mint tokens is a big boost for security. The token creator gets to choose a cap for the amount any given bridge can mint.
Liquidity streamlining
Under a typical bridging situation, interoperability is a huge problem. This is why there are so many confusing wrapped tokens with frontloaded lowercase initials, such as ceUSDC or madUSDC. Co-Mint improves this situation by allowing for the same exact asset to be minted across different chains.
Competition
Co-Mint makes it simpler than ever for users to choose the correct bridge for them. This facilitates healthy competition and decentralization in the crypto-bridging sector.
­
About ThunderCore
ThunderCore is a powerful and ultra-fast Web3 ecosystem and layer-1 chain that delivers elite performance and cost-effective scalability for thousands of crypto projects. Its proof-of-stake (PoS) architecture and strong developer support provide a battle-tested home for the next generation of crypto builders to create in Web3, DeFi, NFTs, GameFi, and the metaverse with limitless scope.
­
About Multichain
On July 20th, 2020, Multichain was born as Anyswap to address the clear need for distinct and diverse blockchains to communicate with one another. Multichain promotes interoperability across different networks and actualizes smooth asset and value transfers as a cross-chain architecture. Multichain is now the leader in the cross-chain sector, with a constantly growing family of non-EVM and EVM chains (currently 70).
­