Double Protocol Integrates Deviants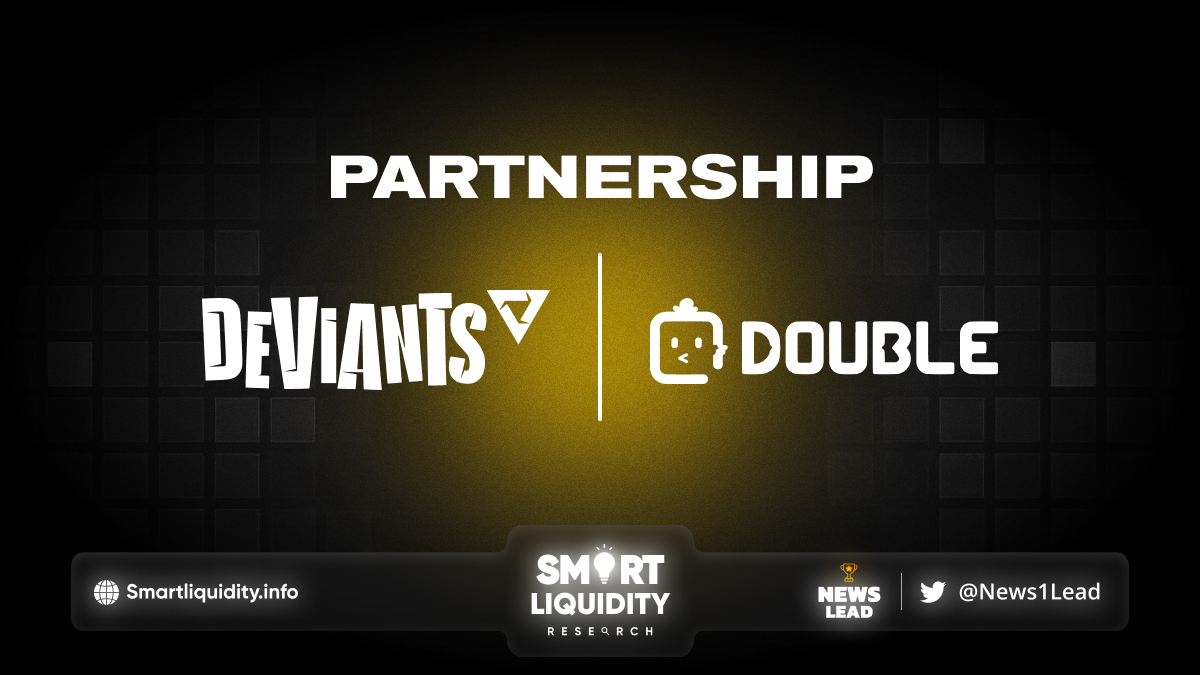 Double Protocol Integrates Deviants, a collection of 10K NFTs built on Ethereum and Hedera and powered by Astra Nova.

This partnership will see to the integration of an NFT rental solution for the 10k collection of Deviants NFTs.
Through this integration, the Deviants NFT holders will be able to list their NFTs for renting on the Double Protocol NFT rental marketplace and non-NFT holders will be able to rent and sublet these NFTs on Double Protocol.
Double Protocol and Deviants will work closely to lower the barrier to entry in the Astra Nova ecosystem by making it easier for users who otherwise might not have been able to gain access to Deviants to be able to do so through the NFT rental services powered by Double Protocol.
The key to making Web3 and GameFi mainstream-friendly is lowering the entry barrier for all users across the board. Virtual assets renting has the potential to do just that and this partnership is strategically focused on achieving these goals.
About Double Protocol
Double Protocol is an NFT rental platform developed by the same team behind ERC-4907. Double Protocol enables the lending and renting of in-game and in-metaverse NFTs. The protocol is on a mission to deliver a revolutionary NFT rental platform that seamlessly connects NFT owners to prospective NFT renters who wish to leverage these assets for a limited time.
By deploying ERC-4907, Double Protocol is unique in its rental approach by ensuring that NFT ownership rights are separating from usage rights. This concept addresses the challenges associated with some rental services and distinguishes Double Protocol from other rental protocols.
In addition to the existing core products, Double Protocol also offers Web3 Domain Subscription. This service enables ENS domain holders to list and monetize their ENS names by letting other users subscribe to a subdomain name for an agreed fee for a specific period.
About Deviants
The Deviants are 10K NFTs on Ethereum and Hedera and by Astra Nova. Completely unique, they are the result of genetic reproduction and splicing of the 15 species of the Five Worlds, compacted into Chibi form. As well as biological lifeforms, some of the Deviants are more silicon than carbon. These advanced robotic life forms, 'Mag-Autons', are the pinnacle of engineering, and technological vespers of this expansive world.
Each Deviant will have its own story to tell. These stories will unfold through multi-channel lore that will grow and grow as Astra Nova does. As well as the in-game story that takes place, the lore will be available through Discord, Twitter, Medium, and more. As well as standard prose, ongoing webcomics and animation will chronicle the Age of the Deviants and their ill-fated burst into existence. Owning a Deviant will give players exclusive first access to these lore releases.
RESOURCES
https://blog.double.one/double-protocol-partners-with-deviants-f1bc2c9ecd5e