AstridDAO Stable AMM Launch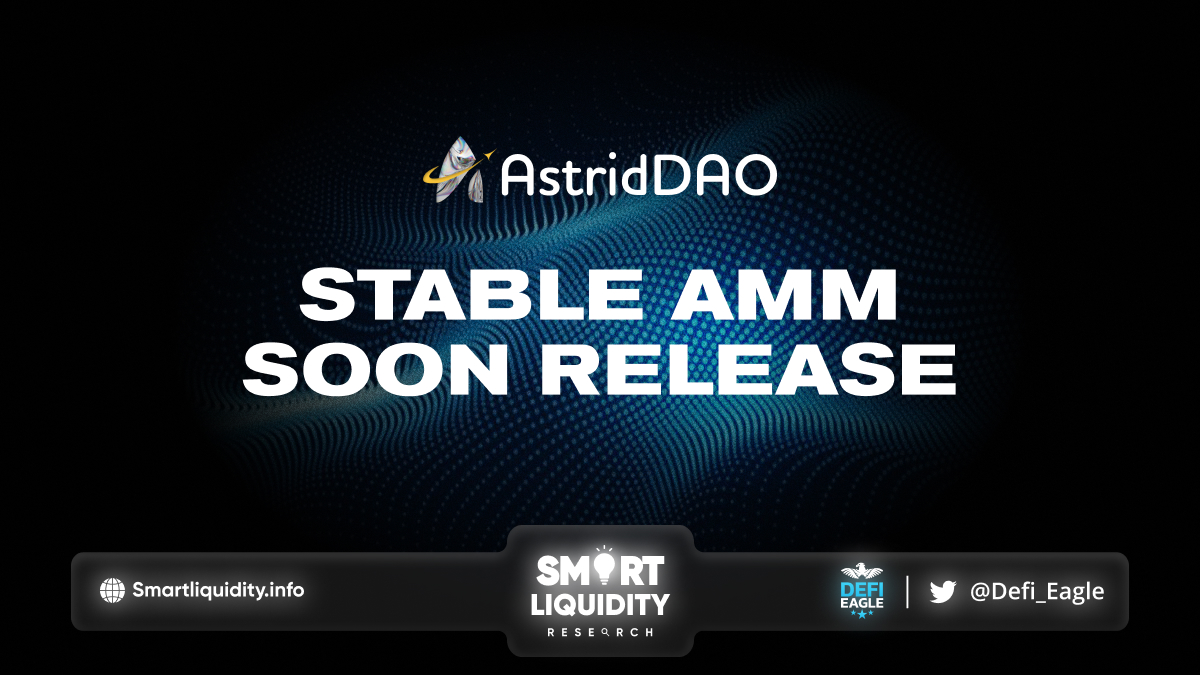 AstridDAO released the next version of the protocol with incorporated stable AMM, underlying protocol.
To put it simply, AMM is an underlying protocol that fuels decentralized exchanges by connecting users and crypto assets.
However, the standard AMM employed on many DEXs will cause high slippage on swaps, especially when we are exchanging the same-valued assets on DEXs, say stablecoins.
They should always expect a near 1:1 value of exchanged tokens. However, practically, the ratio is a bit higher due to the swapping fees.
Therefore, they are going to release the Stable AMM protocol to AstridDAO shortly to protect users' funds.
What are the benefits of Stable AMM?
With the stable AMM being equipped, their users do not have to worry about unnecessary trading losses when swapping various stablecoins within the Polkadot ecosystem.
Though we only accept BAI in the stability pool, they will upgrade and consider accepting other stablecoins, such as DAI, USDC, BUSD, etc.
Overall, there is no doubt that, no matter whether you are a trader or a liquidity provider, a stable AMM will help you find the most efficient capital deployment.
About AstridDAO
AstridDAO is a decentralized money market protocol and multi-collateral stablecoin built on Astar and the Polkadot ecosystem, allowing you to borrow $BAI, a stablecoin hard-pegged to USD against risk assets at 0% interest and minimum collateral ratio. This mechanism enables you to leverage the value in your risk assets, including $ASTR, $BTC, $ETH, and $DOT, without selling them.
RESOURCES
https://medium.com/@astrid_dao/what-you-can-expect-from-astriddaos-stable-amm-9b0c6a3c5537