Bitkeep Officially Connected to WalletConnect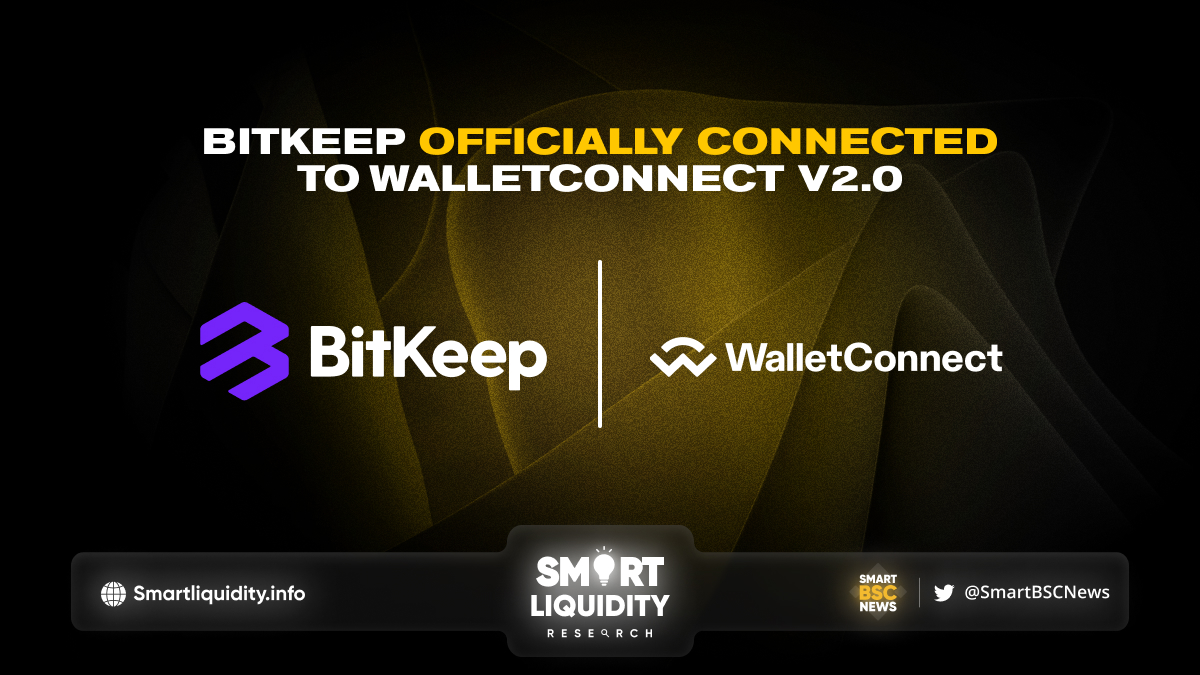 Bitkeep Officially Connected to WalletConnect, the BitKeep mobile terminal is now compatible with WalletConnect 1.0 and 2.0 versions
The Web 3.0 communication protocol WalletConnect has connected to the multi-chain wallet BitKeep, regarding BitKeep as a vital part of the "Wallet + DApp" ecosystem. Users can smoothly experience BitKeep wallet with WalletConnect by scanning the QR code on browsers or jumping to the APP through Deep Link to safely interact with all integrated DApps. As Bitkeep Officially Connected to WalletConnect.
The BitKeep mobile terminal is now compatible with WalletConnect 1.0 and 2.0 versions. The implemented functions include the following:
Available for multi-chains such as EVM and Solana
DApp can initiate multi-chain connection requests at the same time
Reconnect when disconnected
The product optimizations of WalletConnect 2.0 are compatible with BitKeep wallet:
Multi-chain Support –WalletConnect 2.0 adds availability for Cosmos, Polkadot, Solana, and Near; and DApps can request multi-chain connections. BitKeep has authorized connections for Ethereum, Polygon, and Solana; and Cosmos authorization will be functional in the next version.
Pairing & Session Separation – It can be shared between applications in the same browser through an iframe without repeated scan code pairing all over again. This optimization can also improve the wallet connection for GameFi when using the BitKeep APP.
Security Risks Shield – Similar to a sandbox environment, it keeps mnemonic and private keys in the mobile device without exposing them to DApps. The new version is achievable for the connection with DApps and transaction signature.
­
About BitKeep
BitKeep is the single largest Web3.0 multi-chain crypto wallet in Asia. Thanks to its safety, ease of use, and rich assets, it is a long-favored solution for more than 7 million global users in 168 countries. BitKeep has forged strategic partnerships with the world's top 30 mainnets such as Ethereum, Polygon, Solana, and BNB Chain, becoming their authorized wallet.
­
About WalletConnect
The communications protocol for web3, WalletConnect brings the ecosystem together by enabling wallets and apps to securely connect and interact.
­