DIA Partnership with WanLend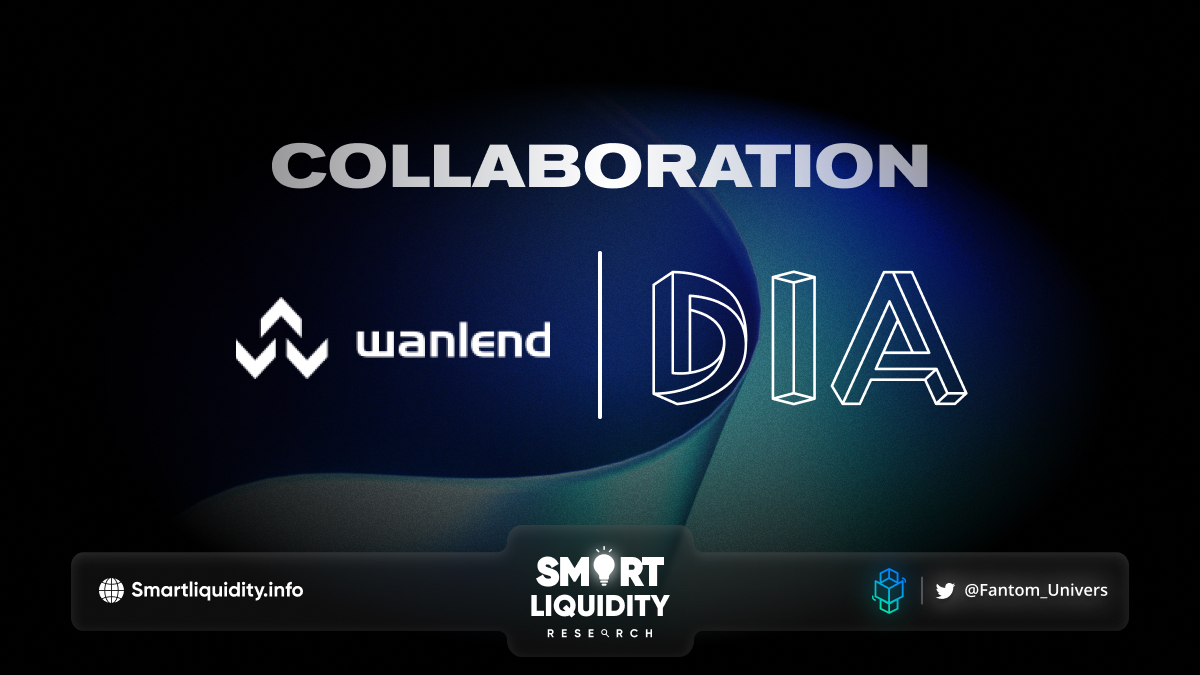 DIA Partnership with WanLend, WanLend has officially integrated DIA's transparent price oracle on Wanchain to support its decentralized lending and borrowing platform.
Price Oracles for Any Asset
The WanLend platform is in need of accurate and reliable price feeds to support a wide range of assets on its lending and borrowing platform. DIA is providing the price information on all asset pairs offered by WanLend, which includes USDT/USD, WAN/USD, DOT/USD, GLMR/USD, BNB/USD, AVAX/USD, MOVR/USD, XRP/USD, and many more. As DIA announced its Partnership with WanLend.
Most oracle providers depend on third-party centralised data providers to deploy price oracles. Not capable of providing price feed oracles for long-tail assets. In contrast, DIA employs a unique, end-to-end approach to building price oracles. Capable of delivering price references for any digital asset, regardless of their listing conditions and volume.
How Does this Work?
From sourcing, processing and delivery, DIA covers the whole data value chain by simultaneously sourcing trade data directly from a broad array of centralized and decentralized exchanges.
The price feeds are pushed on-chain on the Wanchain network via oracle smart contract. Every 120 seconds, the oracle checks for a price change and if the deviation is above 0,5%, it triggers an update, supplying Wanlend with the latest price data.
The WanLend Team comments:
"We are very glad to cooperate with the DIA team, who have created an innovative decentralized oracle platform ideal for the Web3 era. As one of the major price feed oracles for Wanlend, DIA's protocol greatly strengthens the real-time prices of assets in Wanlend's price feed system, thus further expanding the cross-chain lending and borrowing business in the future."
­
About DIA
DIA is a multi-chain, end-to-end, open-source data and oracle platform for Web3. DIA's data is directly sourced from a broad array of on-chain and off-chain sources at individual trade-level.
­
About WanLend
WanLend is an autonomous, decentralized, cross-chain money protocol. That allows crypto-asset users to borrow and lend digital assets on the Wanchain blockchain.
­