LIFI Integration with Vovo Finance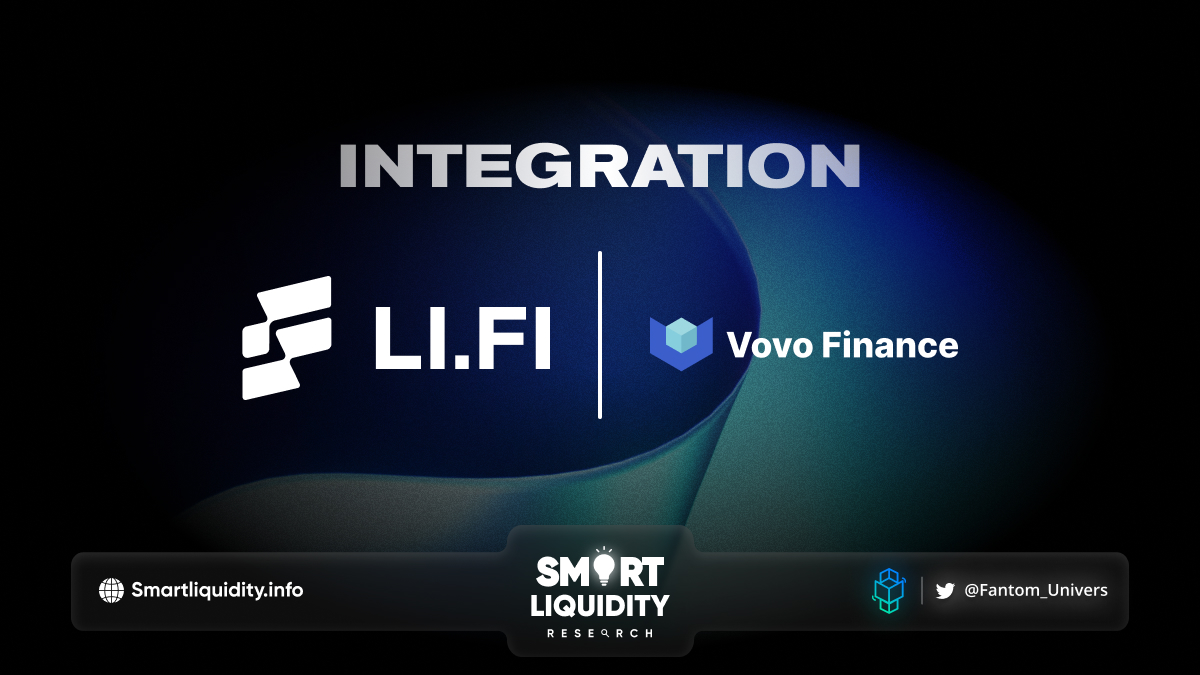 LIFI Integration with Vovo Finance, a structured products protocol, to power bridging and swapping directly in the dApp. 
With this integration, Vovo Finance users can bridge and swap any asset across the 15+ chains supported by LI.FI in a fast, secure, and efficient way. As LIFI announced its Integration with Vovo Finance.
The Integration 
Users can now bridge and swap assets across 15+ chains and Layer-2s like, Arbitrum and Optimism. Additionally we have added support for 10+ bridges, and 24 DEXs supported by LI.FI.
Vovo Finance Products
Principal Protected Products (PPPs) — Users have the chance to earn profits without the risk of losing funds, as only the farming yield is used to open trades. PPPs work in the following way:

A User deposits funds into the PPP vault.
Funds are then deposited into protocols that offer high-yield farming rewards like Curve Finance.
The farming rewards are collected and used to open leveraged long/short positions on GMX.
The vault periodically closes leveraged positions and collects profit if any.

GLP Vault Products — Allow users to earn the highest yields possible by using GLP.
GLP is GMXs LP token, which earns 15–30% APY, and esGMX tokens which can be staked to earn more trading fee yield. Let's dive into how the product works:

GLP is deposited into the vault.
Every week the vault collects yield from staked GLP tokens and then uses the yield to open high-leverage positions on GMX.
After one week the vault automatically closes the leveraged position and reinvests profits to buy and stake more GLP, if the leveraged position is liquidated there is no profit, but your staked GLP remains untouched.
Since the GLP token also receives esGMX token rewards, the vault automatically stakes it to earn more yield. As time goes on the vault accumulates more esGMX, boosting yield even higher.
­
About Vovo Finance
Vovo is a stack of decentralized products built on top of Arbitrum, the leading Layer-2 scaling solution by TVL. The platform allows users to generate yield by combining farming rewards with leveraged products like GMX, a perpetual swap exchange on Arbitrum. Users can deposit assets that correspond with their risk levels and market views.
­
About LI.FI
LI.FI is the most advanced bridge aggregation protocol on the market. We support any-2-any swaps by aggregating bridges and connecting them to DEXes and DEX aggregators. LI.FI has added support for 10+ bridges across 15+ EVM-compatible chains, it is available as an SDK, widget, or API.
­