Rubic Partnership with Dione Protocol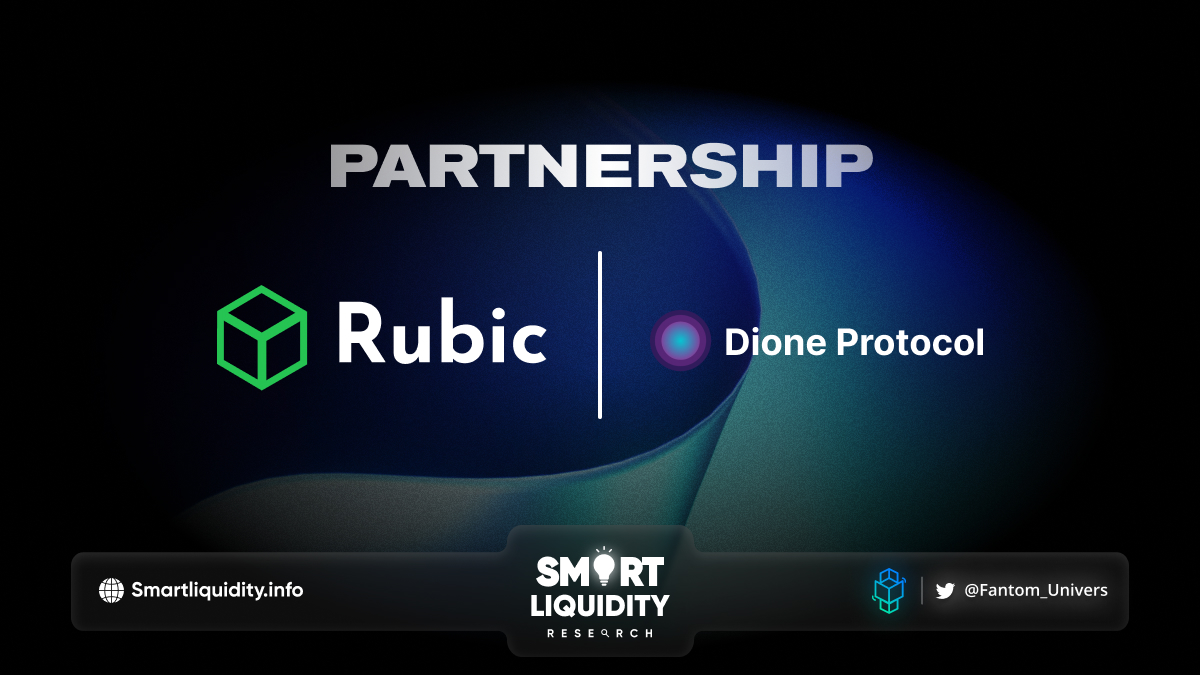 Rubic Partnership with Dione Protocol, Dione has integrated the Rubic SDK on their very own Bridge, and Rubic will play a big part in their complete migration to their very own chain in late 2023!
Nebra: Powered by Dione
The Nebra Sky is a small bronze disc headlining a primeval representation of astronomical wonder. The gold symbols are interpreted as the Sun or a Full Moon, a Lunar Crescent, and Stars: Electricity. The beauty of the blue-green patina itself is unmatchable: Renewable sources powering the electricity. Two golden arcs along the sides mark the Horizon Bands. Another arc at the bottom with internal parallel lines is understood as a Solar Boat with various blades. As Rubic announced its Partnership with Dione Protocol.
Using the Blockchain Technology to Democratize Green Energy
Overview – Despite decades of debates and plans to reduce and nullify carbon footprint, the energy sector is still responsible for nearly 87% of global greenhouse emissions. To curb and eventually eliminate carbon emissions, there is a dire need to comply with the IEA's Net Zero by 2050 Scenario.

Current Market Landscape – There are 55 aspects that must be addressed by the energy sector (globally) to eliminate the net effect of CO2, and none of them are fully achievable without the use of robust technology. However, as per the recent reports, only 2 of these 55 aspects are on track; namely EVs and lighting. T

Idea and Vision to Solve the Problem

Promote the usage of renewable resources for power generation with an incentivized trading and monitoring economy;
Reduce the barriers to entry for SMEs and retail users;
Offer the feasibility of having complete visibility over the system's performance, the players involved, and the source(s) of power generation;
­
About Dione Protocol
Dione Protocol is an Energy Sector token that strives to Power the Crypto Revolution with Renewable Energy. They are a future L1 Chain democratizing green energy!
­
About Rubic
Rubic takes the best of crypto and aggregates 70+ DEXs and bridges, providing the best rates, timing, and security – all for you.
­