Gelato to Support Multichain Payouts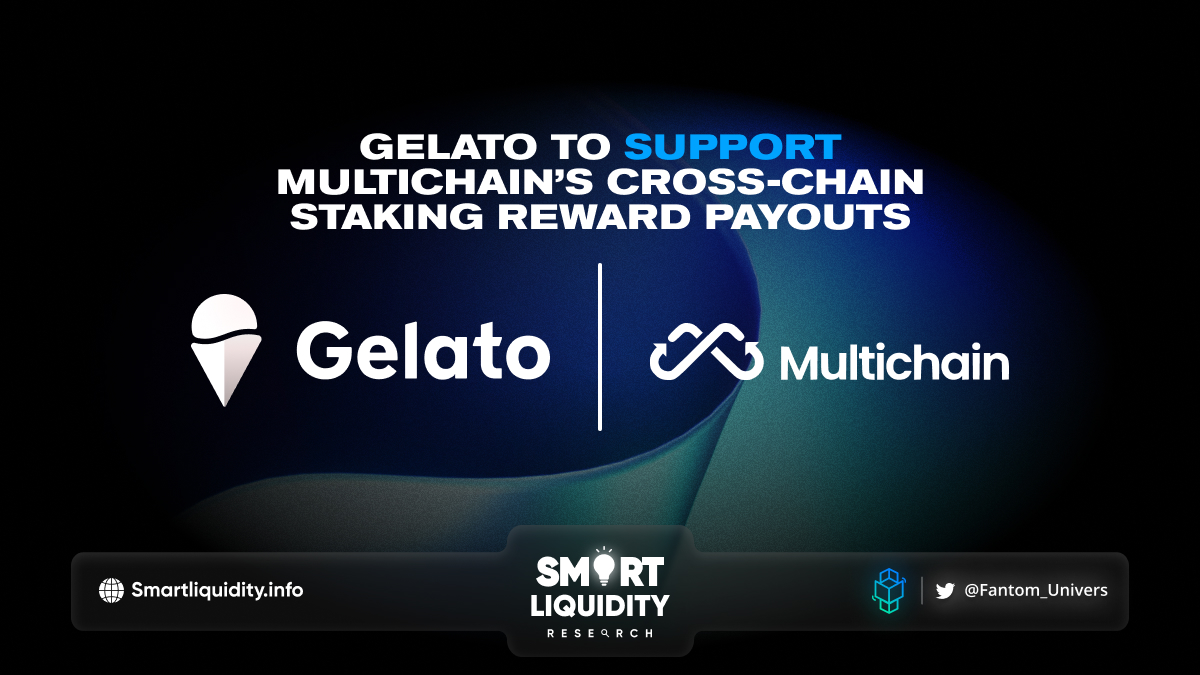 Gelato to Support Multichain Payouts, Gelato Web3's decentralized backend; empowering builders to create automated, gasless & off-chain aware applications.
Multichain uses a Curve-inspired vote escrowed (VE) token model which incentivizes users to lock up Multichain's governance token MULTI and mint vote escrowed token (veMULTI) and receive rewards from the system. The concept of vote escrowed tokens grew in popularity during the Defi summer as it incentivized locking up tokens for an extended time (sometimes even years), thereby ensuring the holder's vested interest in developing the protocol. As Gelato to Support Multichain's Cross-chain Staking Reward Payouts.
veMULTI
veMULTI has an implemented checkpoint function, enabling it to do the necessary accounting and keep track of veMULTI holders eligible for weekly rewards. veMULTI must execute this checkpoint function every three days on all networks supporting Multichain's veMULTI token so token holders can claim their rewards.
Multichain leverages Gelato to automate the execution of the checkpoint function so that their veMULTI holders can always claim their rewards on time!
Find the task in Gelato at:  https://app.gelato.network/task/0xc0f54450266a92aff03557ee52b6fdb6f65d66767394df39f6383fcd056d06b0?chainId=1
­
About Multichain
Multichain was born as Anyswap on the 20th July 2020 to service the clear needs of different and diverse blockchains to communicate with each other. Each blockchain has its own unique services that it provides, its own community and its own development ecosystem. For the industry to reach the next level for consumers. They need a fast, secure, inexpensive and reliable way to exchange value, data and exercise control between the chains.
­
About Gelato Network
Gelato is web3's decentralized backend empowering builders to create augmented smart contracts that are automated, gasless & off-chain aware on all major EVM-compatible blockchains including Ethereum, Polygon, Fantom, Arbitrum, BNB Chain, Optimism and many more.
Gelato offers 2 main services:
Automate

: Automate your smart contract executions in a reliable, developer-friendly & decentralized manner while leveraging off-chain data.

Relay

: Give your users access to reliable, robust and fast gasless transactions.
­