Celer Network Integration with Circle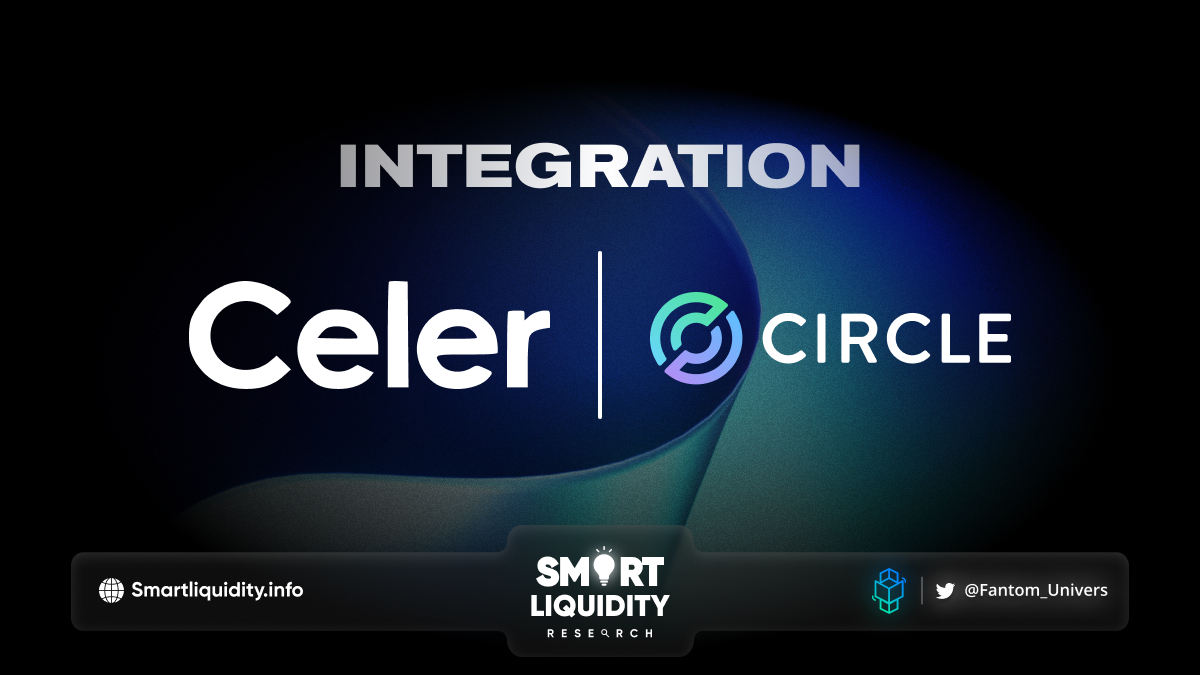 Celer Network Integration with Circle, Circle helps businesses and developers harness the power of stablecoins for payments and internet commerce worldwide.
Celer cBridge has already taken the first steps by integrating with this new protocol and is supporting USDC transfers across the Goerli testnet and Avalanche testnet! This is incredibly exciting for the interoperability space. As it allows users and developers to send and transact in USDC natively across different blockchains. Effectively teleporting USDC from one ecosystem to another enables the maximizing of capital efficiency and the streamlining of the user experience overall. As Celer Network announced its Integration with Circle.
The Integration
Users today have limitations when transferring USDC across blockchain ecosystems. Existing solutions typically require locking up USDC on one chain and creating a synthetic "bridged" version of USDC on another, a lock-and-mint system. This creates fragmented liquidity and a complicated user experience.
Once this feature is live on mainnet for cBridge, you will be able to transfer USDC natively between Ethereum and Avalanche. When you initiate a transfer from Ethereum. You will have an option to select which type of USDC you would like to receive on Avalanche: the old "synthetic bridged" USDC.e (Ethereum-bridged USDC) or USDC (native to Avalanche). If you select USDC, your USDC will be transferred via Cross-Chain Transfer Protocol and arrive natively at its destination.
­
About Circle
Circle is a global financial technology firm that enables businesses of all sizes to harness the power of digital currencies and public blockchains for payments, commerce and financial applications worldwide. Circle is powering always-on internet-native commerce and payments and is the issuer of USD Coin (USDC) and Euro Coin (EUROC). Today, Circle's transactional services, business accounts, and platform APIs. Giving rise to a new generation of financial services and commerce applications. That hold the promise of raising global economic prosperity for all through the frictionless exchange of value.
­
About Celer Network
Celer is a blockchain interoperability protocol enabling a one-click user experience accessing tokens, DeFi, GameFi, NFTs, governance, privacy solutions and more across multiple chains. Developers can build inter-chain-native dApps using the Celer Inter-chain Message SDK. To gain access to efficient liquidity utilization, coherent application logic, and shared states. Users of Celer-enabled dApps will enjoy the benefits of a diverse multi-blockchain ecosystem. With the simplicity of a single-transaction UX, all from a single chain.
­