Rubic Partnership with OpenOcean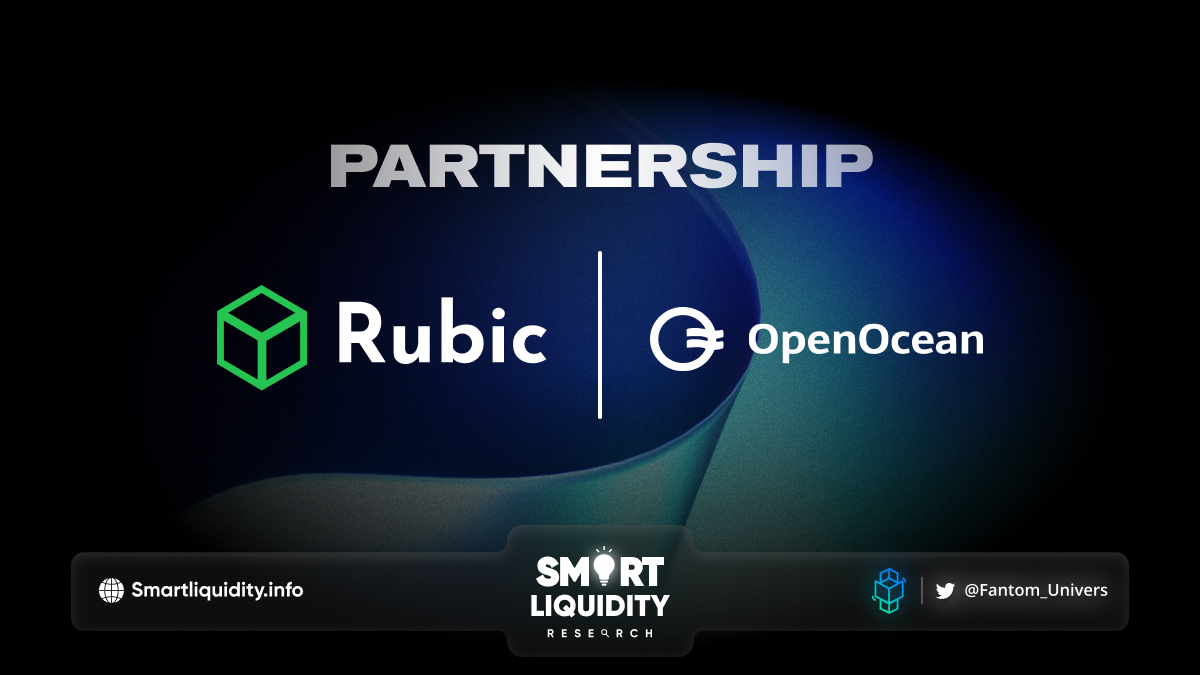 Rubic Partnership with OpenOcean, OpenOcean is one of the most efficient DEX aggregators, supporting 200+ DEXs on 18 chains.
What is OpenOcean?
OpenOcean is a powerful DEX aggregator for decentralized crypto trading that sources deep liquidity from DeFi markets and enables cross-chain swaps. As Rubic announced its Partnership with OpenOcean.
Their intelligent routing algorithm finds the best prices from DEXs and splits the routes to offer traders the most cost-efficient prices possible, with low slippage and fast settlements.
OpenOcean has integrated 18+ blockchains and over 200+ DEXs to provide flexible, secure, and efficient swaps.
Let's explore the networks supported by OpenOcean:
EVM chains include Layer 1: Ethereum, BNB Chain, Polygon, Avalanche, Fantom, Aurora, Gnosis (formerly xDai), Cronos, Mooriver, Harmony, Heco, and OKC.
Layer 2: Arbitrum, Optimism, and Boba.
Rubic x Open Ocean
Open Ocean operates as a provider among 13 blockchains on Rubic Exchange:
Ethereum, BNB Chain, Polygon, Avalanche, Fantom, Arbitrum, Optimism, Aurora, Gnosis, Boba, Tron, OKC, and Moonriver.
With the OpenOcean Integration into the Rubic Platform, users will get:
The Best Rates Across Numerous DEXs –OpenOcean helps users find the best rates for their cross-chain trades across 200+ DEXs and 13 blockchains, supported by Rubic.
High Trading Efficiency – OpenOcean offers high trading efficiency to users through its improved algorithm, resulting in less slippage, better rates, faster response times, and optimized routes with lower gas fee costs.
Enhanced Security – To safeguard users from security vulnerabilities and similar occurrences, OpenOcean takes a security-first approach. They routinely collaborate with external partners to pass the most up-to-date and leading industry standards, in addition to their internal security auditing. OpenOcean has been audited by CertiK and SlowMist Technology.
­
About Rubic
Rubic is a One-Click Cross-Chain Aggregator which allows users to swap any of 15,500+ tokens. Across 26 blockchains and receive the best rates from all leading trading providers. Rubic includes On-Chain & Cross-Chain swaps for Ethereum, BNB Chain, Polygon, Avalanche, Fantom, Arbitrum, Gnosis, Fuse, Celo, Optimism, Moonbeam, OKC, Boba, Tron, Moonriver, Cronos, and Bitcoin; with seamless fiat on-ramps and more!
­