LasMeta and Menzy Strategic Partnership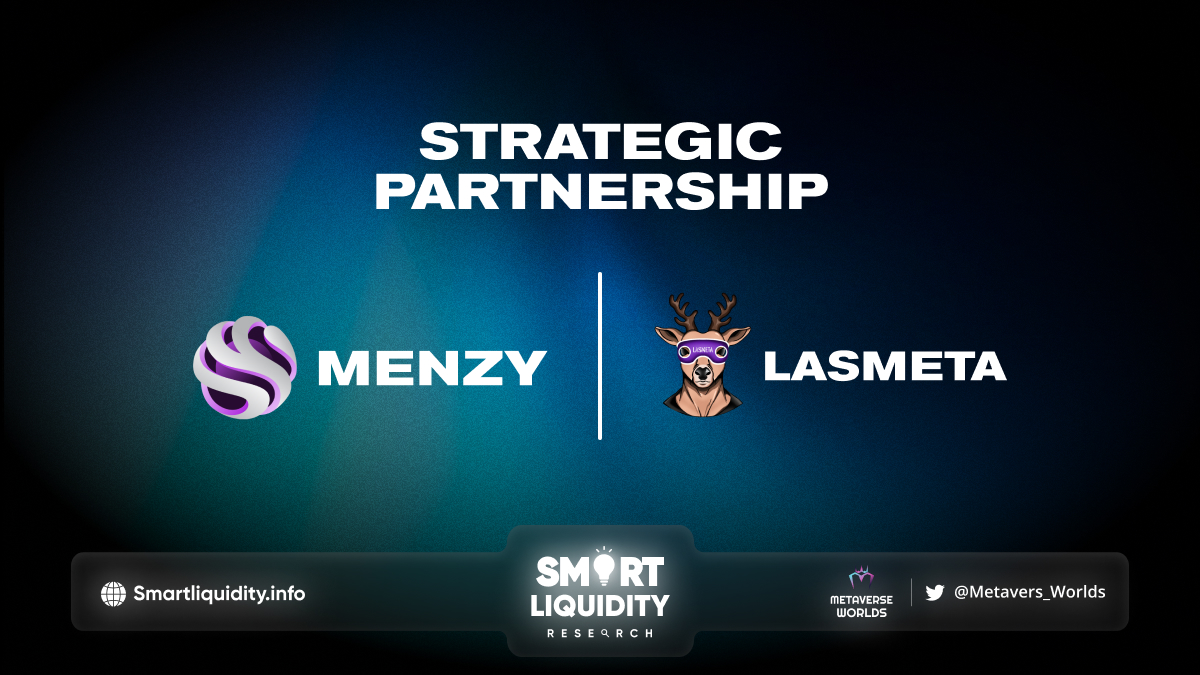 LasMeta is pleased to announce its new partnership with Menzy, a move-to-earn platform where users can generate income with being healthy and fit.
LasMeta and Menzy COOPERATION ACTIVITIES:
Metaverse Hub
Exclusive Giveaways
Cross-Community AMAs
In-game special events and rewards
About Menzy
Menzy is a move-to-earn platform where users can generate income with being healthy and fit thanks to the AI technology developed by Menzy. The Menzy platform differs from its kinds in a way that they do not only count the steps, but their unique AI algorithm also detects any sort of sport activity that boosts your healthy life.
Menzy offers everyone a great "excuse" to stay motivated in pursue of healthy life and earn rewards with $MNZ tokens and real life rewards! You can earn with any exercise, and it also has a reward system that provides users to earn more with some specific activities!
Check out MNZ Token at CMC;
https://coinmarketcap.com/currencies/menzy/
• Undertake various activities and gain rewards for your physical body movements.
• Earn passive income. Count steps while walking or running and get rewarded in $MNZ token.
• AI based pose estimation of Menzy accurately identifies the given joints of an individual user. Based on that Menzy has formulated a unique reward structure.
• Menzy's activity classification enables an automated way for users to just turn camera on & start earning rewards.
• Become the best version of yourself with Menzy. Just a few steps away from body of your life.
As Menzy revolutionized the Move2Earn ecosystem with their unique AI algorithm, Menzy definitely deserves more attraction from everyone that tries to have a healthier lifestyle and those who want to be the best version of themselves!
About LasMeta
LasMeta is a play-to-earn VR poker gaming platform built on the Ethereum blockchain and powered by Unreal Engine 5. The games are free to participation. LasMeta has both an ERC-20 governance and utility token. There is also 7000 pieces of NFT collection named "Gambdeers Club" and a side product called "Deer Club Exclusive "DCE" PASS, which is limited to just 700 produced to add more value to the project and provide more benefits to users. LasMeta's primary target audience is for the GameFi, Metaverse, NFT and De-Fi verticals.
$LASM Simple Usage
LasMeta Token is a governance and utility token created for use in both exchanges and in-game trading. Its main uses include in-game trading, prize payouts, NFT mints, launchpad allocation rights, priority access to test games, priority VIP access to the full game platform, airdrops and the right to participate in special competitions.
SOURCE:
https://lasmetaio.medium.com/strategic-partnership-with-menzy-d5eba3be2257