1inch Major Upgrade – "Fusion"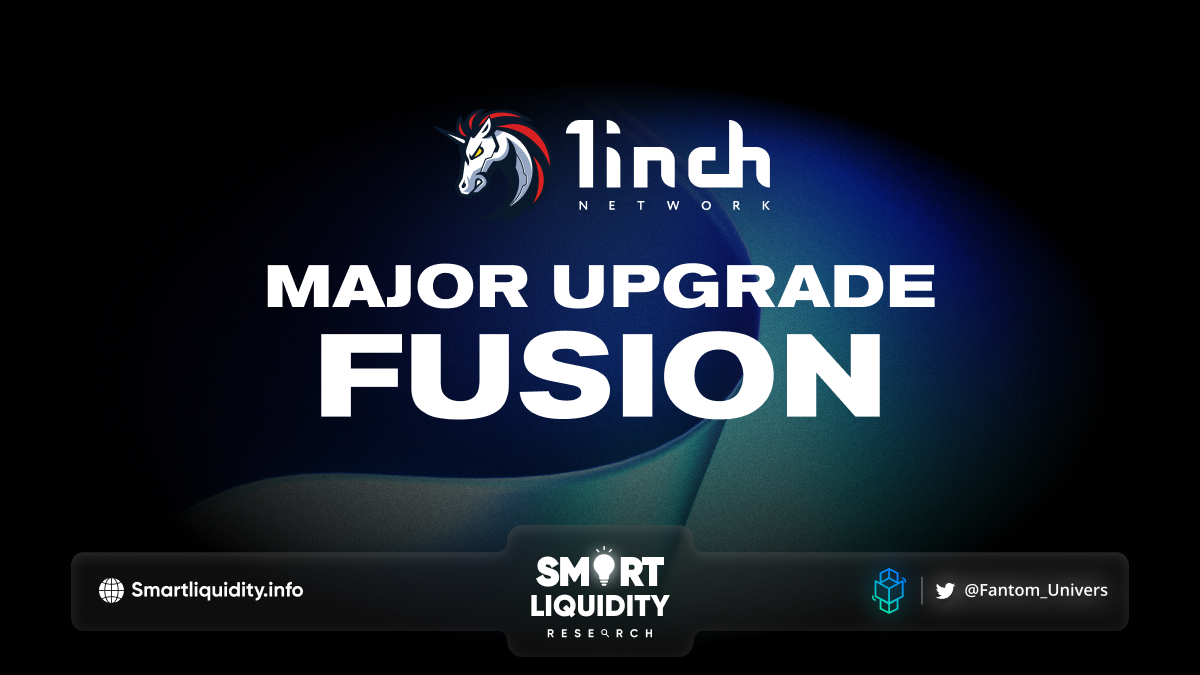 1inch Major Upgrade – "Fusion", The upgrade aims to make swaps on 1inch yet more profitable and secure, setting new standards for cost-efficiency, security and user experience in the DeFi space.
The 1inch Network is thrilled to announce the release of Fusion, a major upgrade centered around the 1inch Swap Engine — a unique combination of existing and new tech aiming to improve the profitability and security of swaps via 1inch. As 1inch 1inch Major Upgrade – "Fusion".
The 1inch Swap Engine facilitates Fusion mode, which empowers DeFi users to place orders with a specified price and time range, paying no network fees. Meanwhile, the upgrade also contains major improvements to security, as well as updated staking contracts and tokenomics.
1inch Swap Engine
Since the outset, the 1inch's goal has been to make DeFi a secure, user-friendly and profitable environment for everyone. Another achievement in that direction is the introduction of the 1inch Swap Engine.
Partially based on the existing tech, including the 1inch Limit Order Protocol and the 1inch Aggregation Protocol, the 1inch Swap Engine is a decentralized trading and matching system that connects DeFi users with practically limitless liquidity — both centralized and decentralized — through professional market makers. Basically, the 1inch Swap Engine offers users access to almost all available liquidity in the crypto market.
Fusion mode
The 1inch Swap Engine powers Fusion mode, which enables users to exchange tokens on various DEXes without paying any network fees, at the most favorable rates.
In Fusion mode, a user can choose between three options:
Fast — With this option, the user is willing to accept a slightly less desirable rate in order to have their swap executed within the first few blocks.
Fair — With the Fair option, the user agrees to a bit longer order execution time in exchange for a more desirable rate. The starting rate is slightly higher than the market price, and there is a chance that the rate might change during the transaction's execution to become more favorable for the user.
Auction — With the Auction option, the user agrees to wait for the maximum expiration time (10 min) in order to receive the most favorable rate for their trade. The starting rate is 1% better than the market, and this option is especially suitable for swapping large amounts of assets, taking advantage of arbitrage opportunities.
­
About 1inch Network
The 1inch Network unites decentralized protocols whose synergy enables the most lucrative, fastest and protected operations in the DeFi space.
­