SpiritSwap on Fantom's Gitcoin Grant Program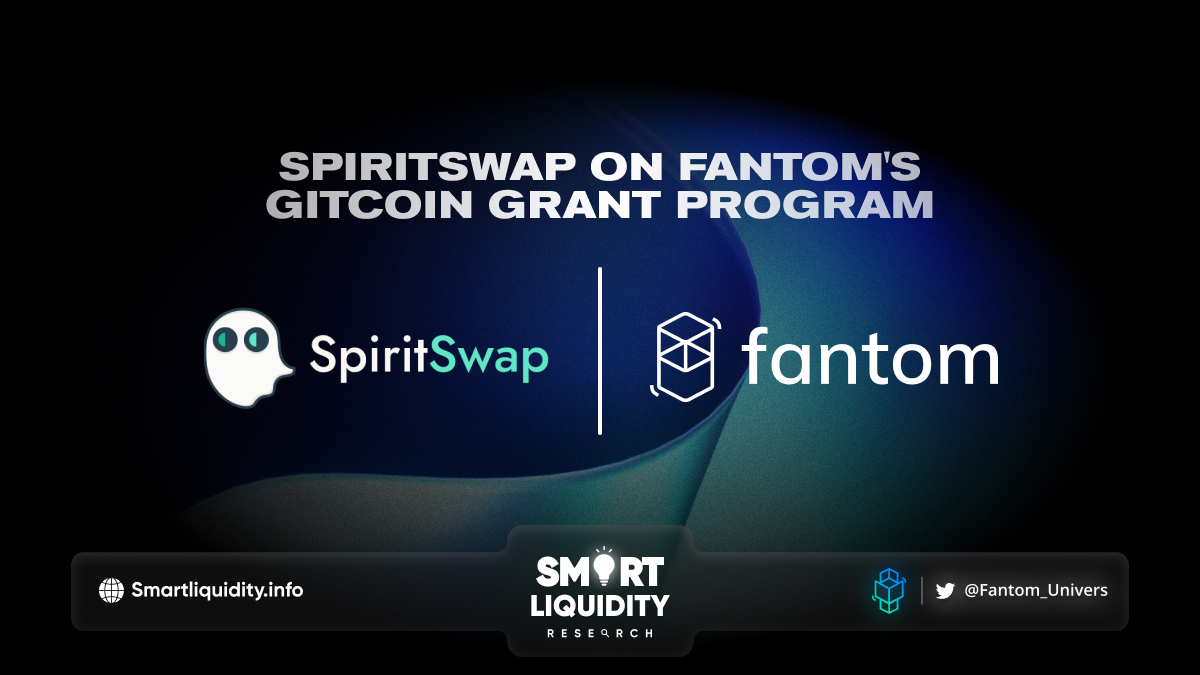 SpiritSwap on Fantom's Gitcoin Grant Program, SpiritSwap delivering a complete hub for trading, lending and borrowing, reward sharing, staking delegations, and farming.
What Are The Gitcoin Grants?
Gitcoin grants are the grants which allow various developers to get their fair share from the donations that the respective chain decides on giving out to. Quadratic funding is a crowd-funding campaign in which the contributions from the users are matched equally, and it amplifies the donations made by a large community over the contributions made by large donations from a small group. As SpiritSwap on Fantom's Gitcoin Grant Program.
How Will The Grants Be Used?
As you might know, SpiritSwap is expanding to the Canto chain to provide more revenue streams for the DAO. They believe that it is of great importance for the DAO to create more revenue streams so that it can continue to move forward, for any means necessary. Whether it would be for marketing & developing, expanding and growing or even keeping it in the treasury to be able to react to certain situations like they have been able to with the GoDaddy exploit.
­
About Fantom
Fantom (FTM) is a smart contract platform for digital assets and DApps designed to overcome the limitations of the previous-generation blockchain networks facing the blockchain "trilemma." The platform can execute multiple blocks simultaneously using its unique asynchronous byzantine fault tolerance consensus algorithm. FTM is the native utility PoS token of Fantom powering the ecosystem.
­
About SpiritSwap
SpiritSwap is a decentralized exchange (DEX) on the Fantom Opera Chain. SpiritSwap's design was originally based on the Uniswap constant-product automated market maker (AMM). With the launch of their V2 model, they have stepped away from the original Uniswap "look and feel" and redesigned the entire code base from scratch, a unique experience we decided to deliver to the Fantom community.
­
About Gitcoin
Gitcoin is the community of builders, creators, and protocols at the center of open web ecosystems
People come to Gitcoin to develop their future, and the future of the open internet.
­