Wombat Partners With Frax Finance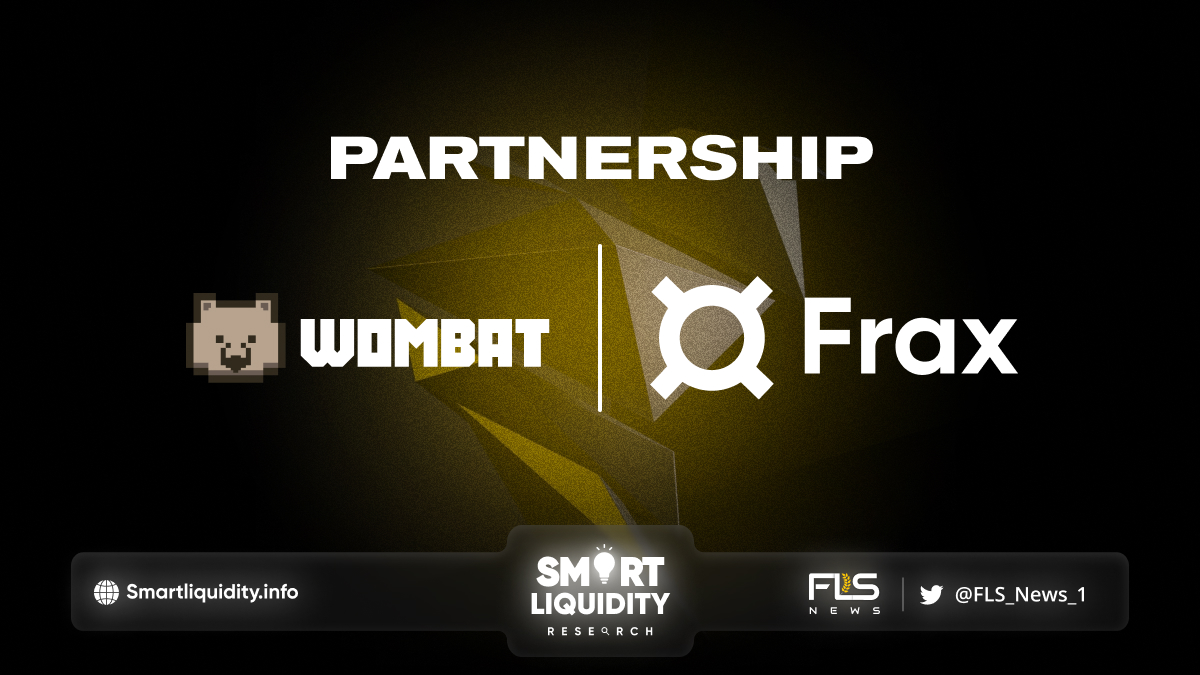 Partnership Forged: Wombat partners with FRAX
Wombat partners with Frax Finance to push FRAX adoption to the BNB Chain ecosystem!
With this new partnership, they're aiming to boost the adoption and liquidity of FRAX stablecoins on the BNB Chain and provide more yield opportunities and options to users of Wombat Exchange as well.
FRAX will be list under the Innovation Pool where WOM emissions will be provide to support liquidity. They're looking forward to seeing how FRAX will do in the Wombat ecosystem, especially when the bribery system is live!
Looking Forward
FRAX is now listed in our innovation pool, launched on the 22nd of December. Details for the pool's mechanism(depeg protection, fees, etc.) can be found in this article.
WOM emissions will be provided to support the pool as a liquidity incentive.
When the voting gauge is live, you can potentially earn bribes by voting for the FRAX gauge.
A lot more exciting updates are coming up, so take note of the dates and stay posted with us to avoid missing out!
About FRAX
FRAX an open-source, permissionless, and entirely on-chain protocol. They carry the vision of providing highly scalable, decentralized, algorithmic money in place of fixed-supply digital assets like BTC.
FRAX the first and only stablecoin partly backed by collateral & partly by algorithm. The stablecoin (FRAX) named after the "fractional-algorithmic" stability mechanism. The collateral to algorithm-backing ratio depends on the market's pricing of the FRAX stablecoin. If FRAX trades above $1, the protocol decreases the collateral ratio. On the other hand, If FRAX is trading under $1, the protocol increases the collateral ratio.
About Wombat Exchange
Wombat Exchange a multichain stableswap native on the BNB Chain, focused on re-engineering the stableswap experience with its innovative algorithm design as the next-generation stableswap 2.0.
Wombat's vision to fuel DeFi growth and push boundaries with greater capital efficiency, increased accessibility, and scalability, with the adoption in a multichain world. To learn more, visit wombat.exchange, or follow us on the social channels below: