Fuse Gold Integration with Chainlink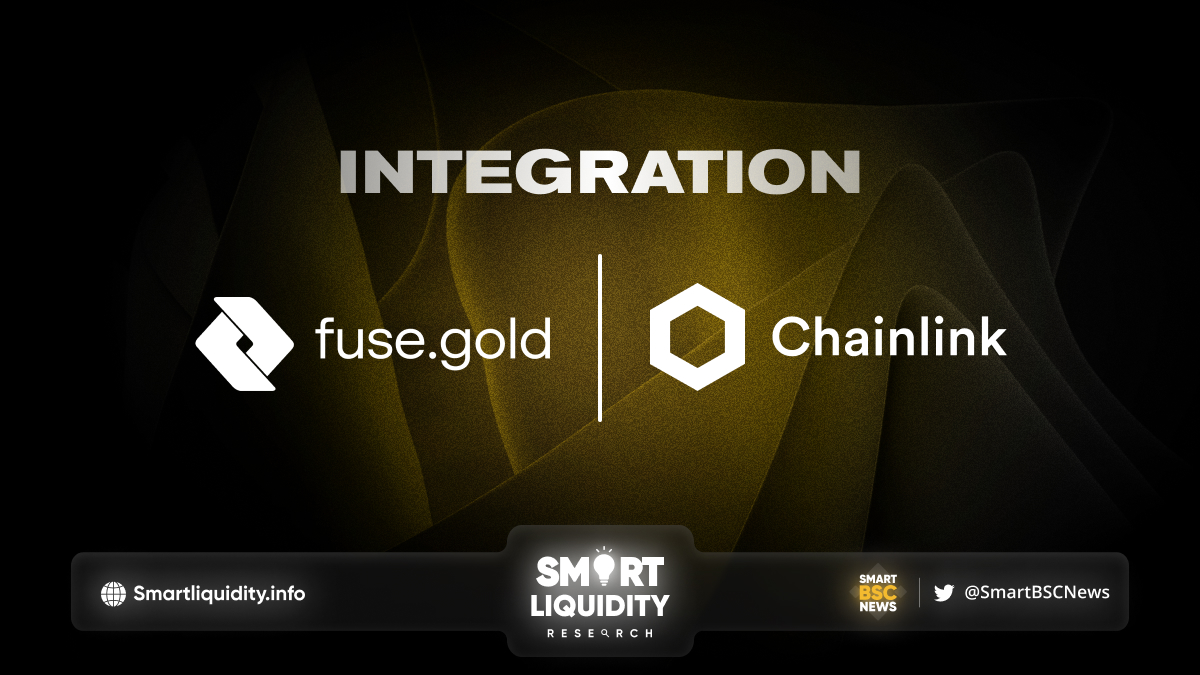 Fuse Gold Integration with Chainlink, Ultimately this will give users stronger assurances that FUSEG tokens remain fully backed 1:1.
By using Proof of Reserve to help verify that the value of gold reserves stored off-chain is equal to or greater than the value of FUSEG tokens on-chain, they will be able to better prevent infinite mint attacks that cause the value of tokens minted to exceed the value of the physical gold reserves. As Fuse Gold announced its Integration with Chainlink Proof of Reserve.
Chainlink Proof of Reserve 
Automated On-Chain Audits — By keeping an up-to-date reference contract, smart contracts can get automated, on-chain verification of an asset's collateralization, removing the need to conduct manual audits.
High-Quality Data — Through the use of customizable External Adapters, Chainlink can source data from premium data providers who are financially incentivized to provide highly accurate and available data.
Decentralized — Chainlink Proof of Reserve Feeds are decentralized at the data source and oracle node level, eliminating central points of failure in the sourcing and delivery of external data to fuse.gold.
Transparent — Chainlink Proof of Reserve Feeds can be monitored by anyone in real-time, allowing any user to independently verify asset collateralization.
"Chainlink Proof of Reserve is mission-critical for Web3 protocols bringing real-world assets on-chain. With PoR helping verify that the FUSEG token supply doesn't exceed off-chain gold reserves, we're able to help protect our platform from infinite mint attacks." — CEO of Fuse Gold.
­
About Fuse Gold
The fuse.gold smart contract produces a fully gold-backed token called FUSEG. Inclusive of a single layer referral system the one referral link interestingly doubles up for FUSEG and GOLDX rewards. The referral system, called the "VIP Royalty Rewards Program" allows users to earn a secondary token called GOLDX — GOLDX acts as a loyalty reward token for the customers of the platform, this enables users to benefit from transactional activity using FUSEG (exchanges and transactions). Additionally this also applies to DEX buys and sells of the FUSEG token. There are a total of five different transactions that mint GOLDX loyalty rewards. GOLDX will be redeemable via the fuse.gold platform for FUSEG.
­
About Chainlink
Chainlink is the industry-standard Web3 services platform. That has enabled trillions of dollars in transaction volume across DeFi, insurance, gaming, NFTs, and other major industries. As the leading decentralized oracle network. Chainlink enables developers to build feature-rich Web3 applications with seamless access to real-world data. And off-chain computation across any blockchain and provides global enterprises with a universal gateway to all blockchains.
­