Galileo Protocol Integrates Chainlink VRF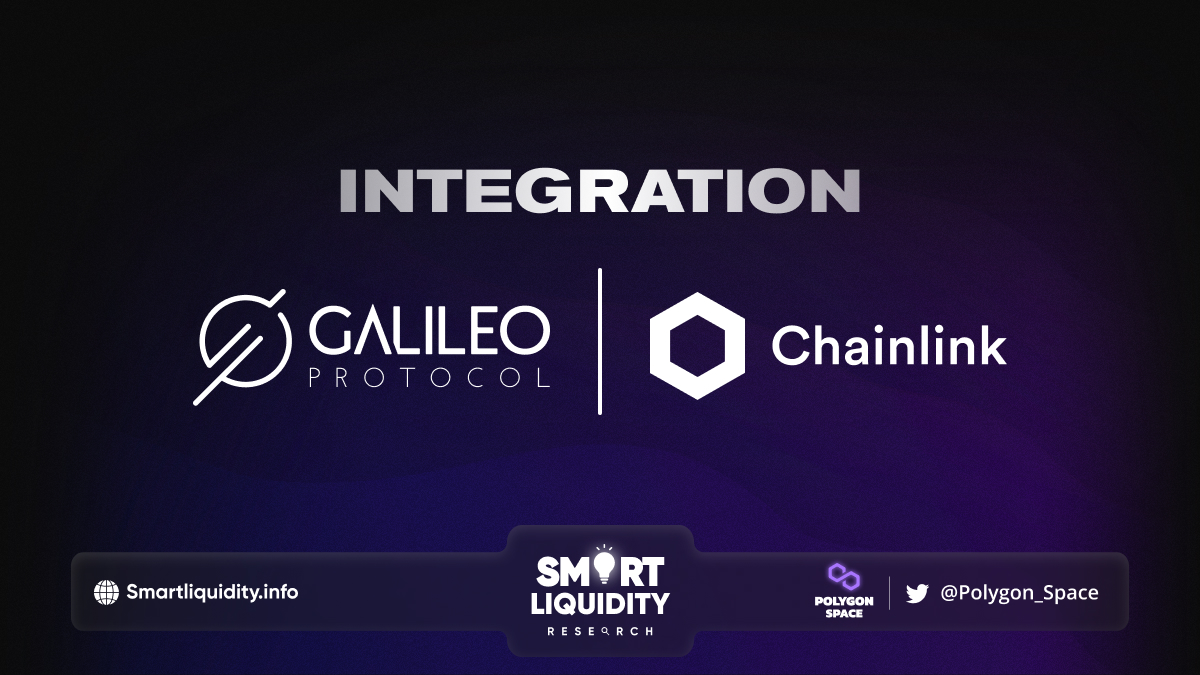 Galileo Protocol—a peer-to-peer community platform where buyers and sellers can discover, view, buy, and create indexed NFTs for physical goods—has integrated Chainlink Verifiable Random Function (VRF)  on Polygon mainnet.
By integrating Chainlink, Galileo Protocol now has access to a tamper-proof and auditable source of randomness. It needed to upload the Nebula physical asset-backed NFTs (pNFTs) in batches, specify the number of prize winners, and help launch the random draw process. Ultimately this creates a more exciting and transparent user experience. As users can be guaranties a fair, transparent, and completely random draw of Nebula pNFTs, supported by Chainlink VRF.
Nebula is the only genesis pNFT Galileo will ever mint. These 10,000 clouds of digital dust form the foundation of the Galileo ecosystem. Unlocking platform utility, unique access, and other upcoming functions. Additionally, each Nebula has the possibility to produce a pNFT from $35,000 worth of physical goods and digital assets.
In order to help ensure complete transparency, fairness, and randomness in the random draw of prize winners, we needed access to a secure random number generator (RNG) that any user could independently audit.
This provides its users with automated and verifiable assurances directly on-chain that the random selection of addresses holding one or more Nebula pNFTs is provably fair and was not tamper with by the oracle, outside entities, or the Galileo Protocol team.
"We chose to use Chainlink VRF because we believe it's an unmatched, uniquely Web3 RNG solution that helps ensure fair, honest, and transparent randomness. Galileo Protocol, its team, and its community all share these core values."—Pierre Beunardeau, Co-founder and CEO of Galileo Protocol.
About Chainlink
Chainlink is the industry-standard Web3 services platform that has enabled trillions of dollars in transaction volume. Chainlink enables developers to build feature-rich Web3 applications with seamless access to real-world data and off-chain computation across any blockchain. And provides global enterprises with a universal gateway to all blockchains.
About Galileo Protocol
Galileo Protocol is a peer-to-peer community platform where buyers and sellers can come together to discover, view, buy, and create indexed NFTs for physical goods.  It provides a multichain, physical asset tokenization service allowing physical assets to be migrating into the digital sphere. The utility token that powers the Galileo Protocol ecosystem is called LEOX. LEOX is a QRC-20 utility token issued on a multichain protocol (currently supporting Ethereum, Polygon, and XDC).
SOURCE:
https://www.galileoprotocol.io/blog-posts/galileo-protocol-integrates-chainlink-vrf-help-power-random-draw-process-nebula-pnft-ecosystem