MMYBlitz Trading Contest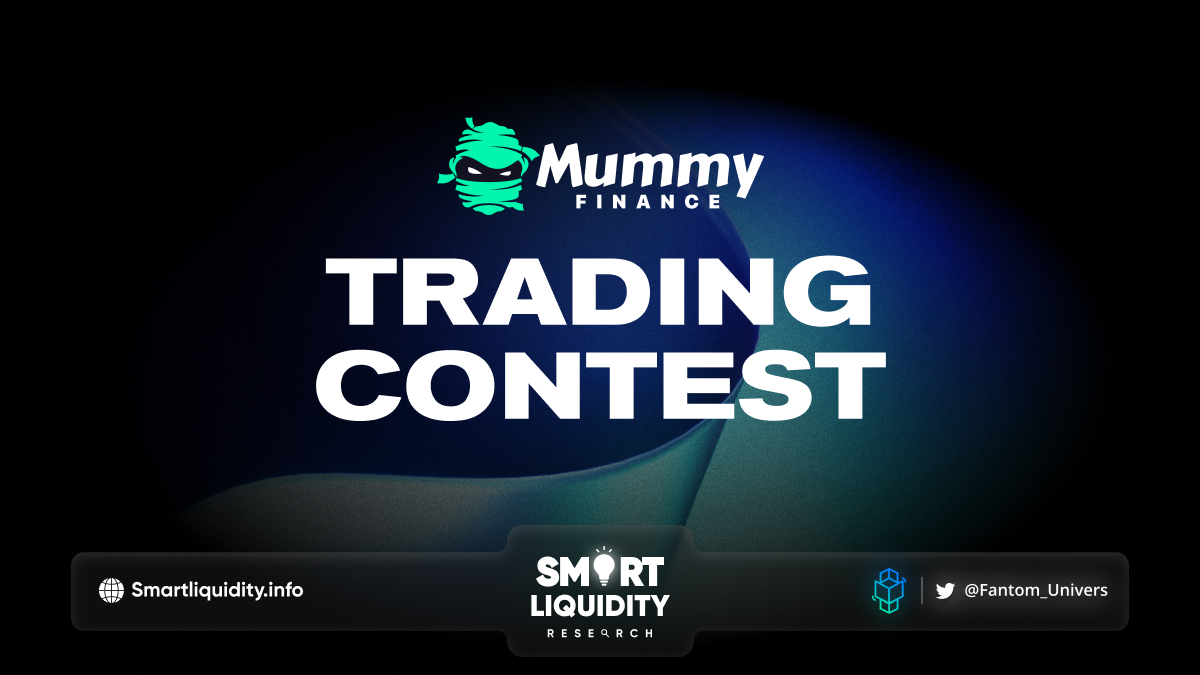 MMYBlitz Trading Contest. this will have two leaderboard categories. The aim is to give traders of all portfolio sizes a fair chance to win big. 
Highest ROI (%)
ROI (%) is defined as Profits / Max Collateral * 100 As Mummy Finance launches MMYBlitz Trading Contest.
Profits meaning: Sum of all realized and unrealized profits and losses, including open positions at the deadline
Max Collateral meaning: Total collateral used in positions at once, deducting any profits earned on it.
Highest Notional P&L
The highest Notional P&L is defined as Profits
Profits meaning: Sum of all realized and unrealized profits and losses, including open positions at the deadline.
How to win?
Trade eligible pairs during the contest period! The higher the ROI or Profits, the higher your rank!
Rules
#MMYBlitz trading contest starts on January 1, 00:00 UTC, and runs until January 10, 00:00 UTC, on Fantom Opera
Only trades opened and closed on Mummy within the competition date range will count toward the competition statistics
In order to qualify for any prizes, please claim your profile on the Mummy Leaderboard
Profits are counted on partially or fully closed positions, including the value of open positions at the contest deadline
Max Collateral is the total collateral used for all open positions at once. Profits earned, and reusing collateral from your prior trades during the competition to reinvest in opening new positions, will not increase your max collateral. The minimum Max Collateral used for calculations will be $500
Max Collateral, Profit, and Loss will be calculated in USD
A trader can collect prizes in both categories: P&L(%) and Notional P&L
If you are trading directly with the Mummy Contracts, trades should be possible based on the interface at app.mummy.finance
Funders of the competition reserve the right to disqualify any address at their sole discretion
To Claim your Profile
Click on the "…" icon at the top right of https://leaderboard.mummy.finance/fantom/leaderboard
Click on Connect Metamask or Wallet-Connect to connect your wallet"
Click on your account, then click "Claim account"
Key in your Twitter handle (or ENS), then click "Sign & Post" to confirm
­
About Mummy Finance
A SuperDEX that has implemented cutting-edge technology to provide traders with an unparalleled experience and reshape the concept of trading on Fantom Opera.
­