Solidly Partnership with Beefy Finance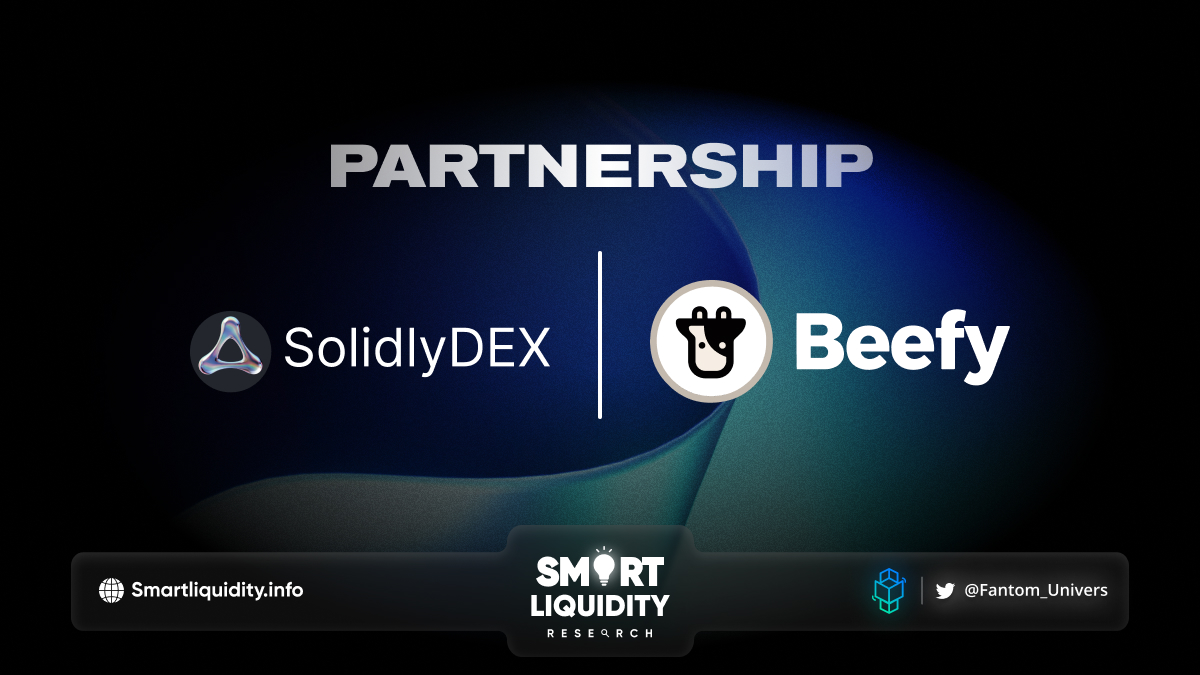 Solidly Partnership with Beefy Finance, Solidly allows low cost, near 0 slippage trades on uncorrelated or tightly correlated assets built on Ethereum.
Beefy automatically maximizes the user rewards from various liquidity pools (LPs),‌ ‌automated market making (AMM) projects,‌ ‌and‌ ‌other yield‌ farming ‌opportunities in the DeFi ecosystem. As Solidly annoumced its Partnership with Beefy Finance.
What does Beefy Finance offers?
Stake – Invest your token in a Beefy single asset Vault.

Earn – Beefy stakes the token on an external, interest-bearing platform.

Reinvest – Your interest is used to purchase more of the asset and reinvested.

Autocompound – Beefy regularly and automatically repeats the process, saving you time and fees.
BIFI Token
$BIFI is the native revenue-share & governance token for our protocol.
BIFI Maxi – Holders share in their revenue by staking their BIFI in Beefy Maxi vaults.

BIFI Earnings Pools – Staking BIFI in a BIFI Earnings Pool rewards you with native tokens with the platform's earnings.

Vote – Snapshot governance mechanism gives your BIFI voting power in Beefy's DAO.

Fixed-Supply – A fixed supply of 80,000 BIFI acts as a control against token inflation.
What makes Beefy unique?
Safety is Beefy's number one priority. Before a Vault is released, the code has to pass a stringent set of SAFU rules.

Beefy largely distributes platform revenue back to those who stake BIFI. With staked BIFI, you essentially hold a revenue share in Beefy.

Beefy has talented, industry-leading smart contract developers who carefully test and review the vaults, investment strategies, new platforms and smart contracts before releasing them to the public. 

Flexible and operates on various blockchains.

O

ffers unique strategies that other yield optimizers simply do not have. This includes Vaults that you can find only on the Beefy platform.

Beefy has many recognized partners. This provides the project with credibility and improves overall trust.
­­
About Beefy Finance
Beefy is a Decentralized, Multichain Yield Optimizer that allows its users to earn compound interest on their crypto holdings. Beefy earns you the highest APYs with safety and efficiency in mind.
­