Clearpool Introduces Clearpool Prime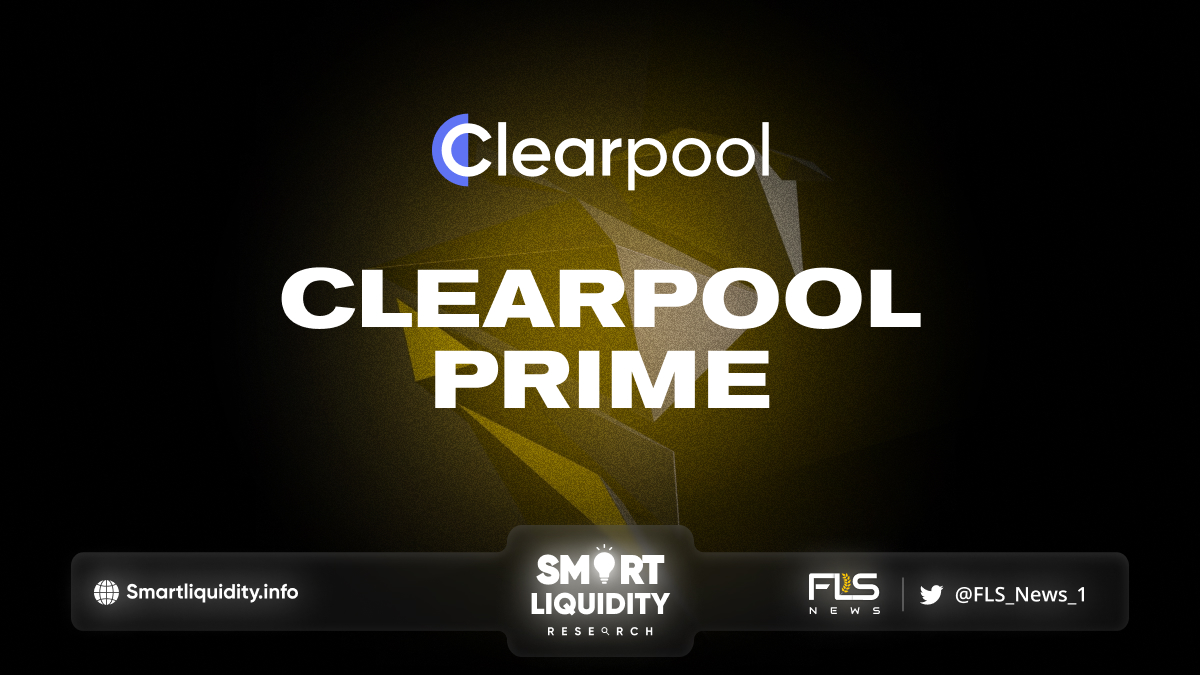 Introducing

Clearpool Prime
Clearpool Introduces Clearpool Prime. Clearpool pleased to announce the upcoming launch of its new institutional-grade marketplace — Clearpool Prime.
Set for launch in the first quarter, Clearpool Prime will enable the wholesale borrowing and lending of digital assets by institutions within a secure, compliant environment, delivering both liquidity and efficient pricing to market participants.
The Prime marketplace represents the next evolution of institutional pools following the launch of Clearpool's first permissioned pool in partnership with Jane Street and BlockTower last year.
Since then, the demand for compliant access to DeFi has grown. Built, tested and audited to meet institutional needs, Prime will help support and facilitate the growth in decentralized capital markets.
More information on Clearpool Prime will be announced soon. Institutions that require KYB-compliant access to wholesale lending and borrowing may contact Clearpool.
About Clearpool
Clearpool the first decentralized marketplace for unsecured digital asset liquidity. Where institutional borrowers can create single-borrower liquidity pools & compete for uncollateralized liquidity directly from a decentralized network of lenders. Liquidity providers on Clearpool earn attractive yields, with pool interest rates enhanced by additional rewards paid in CPOOL — the protocol's utility and governance token. The Clearpool LP tokens, called cpTokens, are the building blocks for a system of tokenized credit and on-chain risk management.