Mutual Investment: Autofarm And Gifto Strengthening Partnership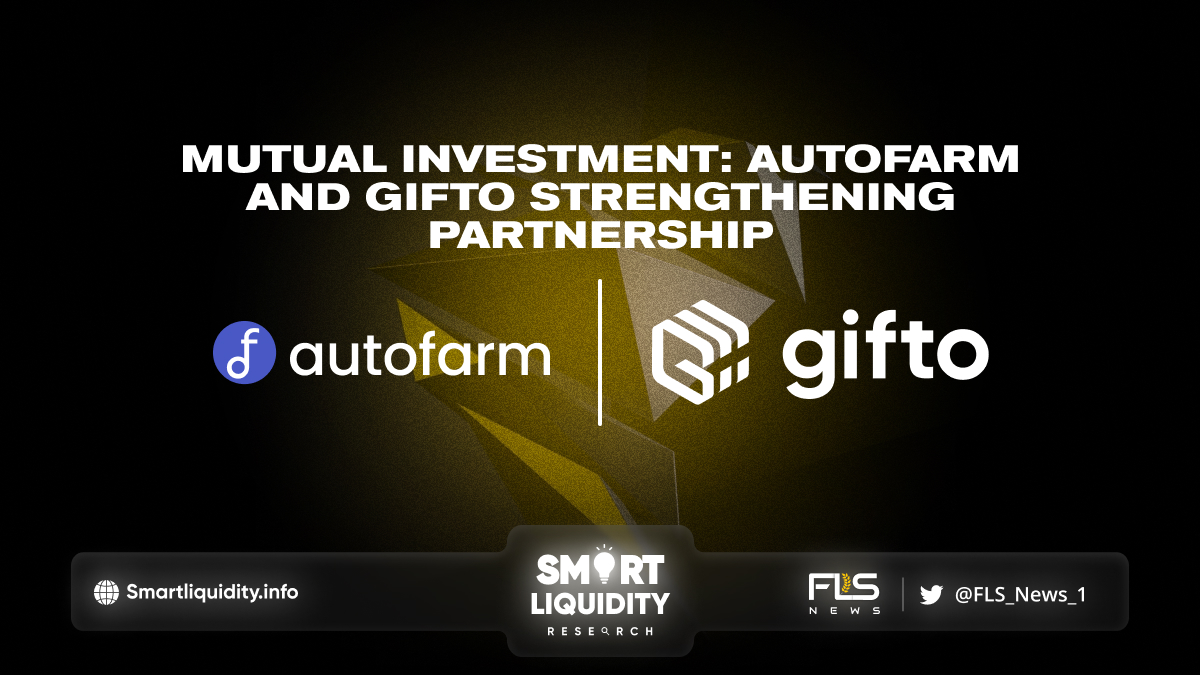 Mutual Investment:

Autofarm

and

Gifto

Strengthening Partnership
Autofarm is excited to announce that we have committed to a mutual investment in Gifto on January 3rd, 2022. Both projects have been partners since December 2022, and this mutual investment is a further show of support for each other's success. As a prominent player in the DeFi space, specifically as a hyper-optimised cross-chain DEX and yield aggregator, we are always seeking opportunities to collaborate with like-minded projects and drive growth for our own project.
This mutual fundraise breaks down as follows: Autofarm is investing 500k$ in $GTO tokens, while Gifto is investing 500k$ in $AUTO tokens. These investments have been mutually agreed upon and are currently being bought back from CEX markets to incentivize price support.
Both Autofarm and Gifto have a lot of exciting developments coming soon. Autofarm preparing to roll out its further optimised V3 vaults in the near future, and Gifto has a number of product line-up novelties planned for 2023 as the project undergoes a revamp. As part of this partnership, Gifto will also release a vault on Autofarm after staking is live this quarter, which will allow $GTO holders to earn rewards by staking their tokens in the Autofarm vault.
They believe that this mutual investment will be a great opportunity for both Autofarm and Gifto to strengthen the partnership and drive growth and success for our respective projects.
About AutoFarm
Autofarm a cross-chain yield aggregator, enable users to get optimal return from yieldfarming pools by staking in Autofarm vaults. A yield optimizer, DEX and farmfolio as part of their ecosystem. The DApp designed to optimize DeFi users' yields as they interact with other DApps in the DeFi space.