Playdex and TipTop Partnership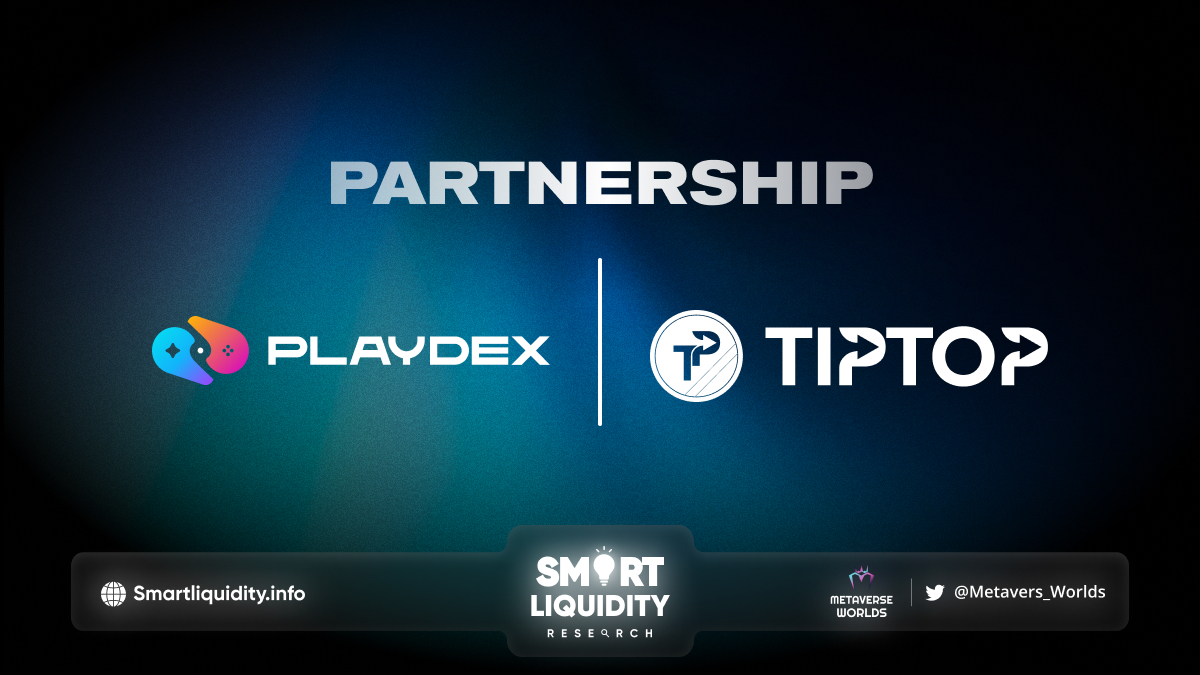 Playdex has announced its partnership with TipTop  a decentralized Move-to-Earn (M2E) FitnessFi lifestyle app that allows you to earn an income by being active.
Through this partnership, TipTop and Playdex aim to push forward a revolution of gamers' physical activity into a financially rewarding journey. On top of the Play-to-Earn movement, we experience on our computer and phone screens. Playdex gamers can now also improve their physical and mental health through the gamified Move-to-Earn adventures provided by TipTop.
About TipTop
TipTop is a decentralized Move-to-Earn (M2E) FitnessFi lifestyle app that allows you to earn an income by being active. To start using TipTop, all you have to do is download the app. And create an account, and put on your own virtual sneakers to start monetizing your physical activity. You get a free Premium shoe to start using TipTop and obtaining tangible rewards with zero upfront financial contribution!
TipTop is also a self-sustaining ecosystem that gamifies fitness so that you can explore the physical world in a new dynamic way. By rewarding movement, the app also encourages everyone to limit their carbon footprint and move towards carbon neutrality in web 3.0.
Built on the BNB blockchain, TipTop features a dual-token system to provide users with many features and benefits. The $TIP token is the primary utility token that you can earn as a reward for in-app movement or find in loot boxes. The other token is $TOP, the governance token that allows holders to participate in the app's decision-making process, creating a more involved community. This token can be obtained during token generation events, like IDO, private sale, or as rewards from loot boxes.
About Playdex
Playdex is a gaming NFT rental marketplace that allows gamers and guilds to rent gaming assets from NFT owners. On Playdex, metaverse gamers can play and earn immediately without buying expensive NFTs. Guilds can focus on training and scaling their communities, no longer burdened by the hefty financial costs of gaming assets. At the same time, NFT owners can earn from their assets passively.
Make an account on Playdex today to get access to 50+ games! To sign up, simply connect your crypto wallet to our platform.
SOURCE:
https://medium.com/playdex-io/playdex-is-partnering-with-tiptop-f9da0a0678ed