New Clearpool Oracle — Idle Finance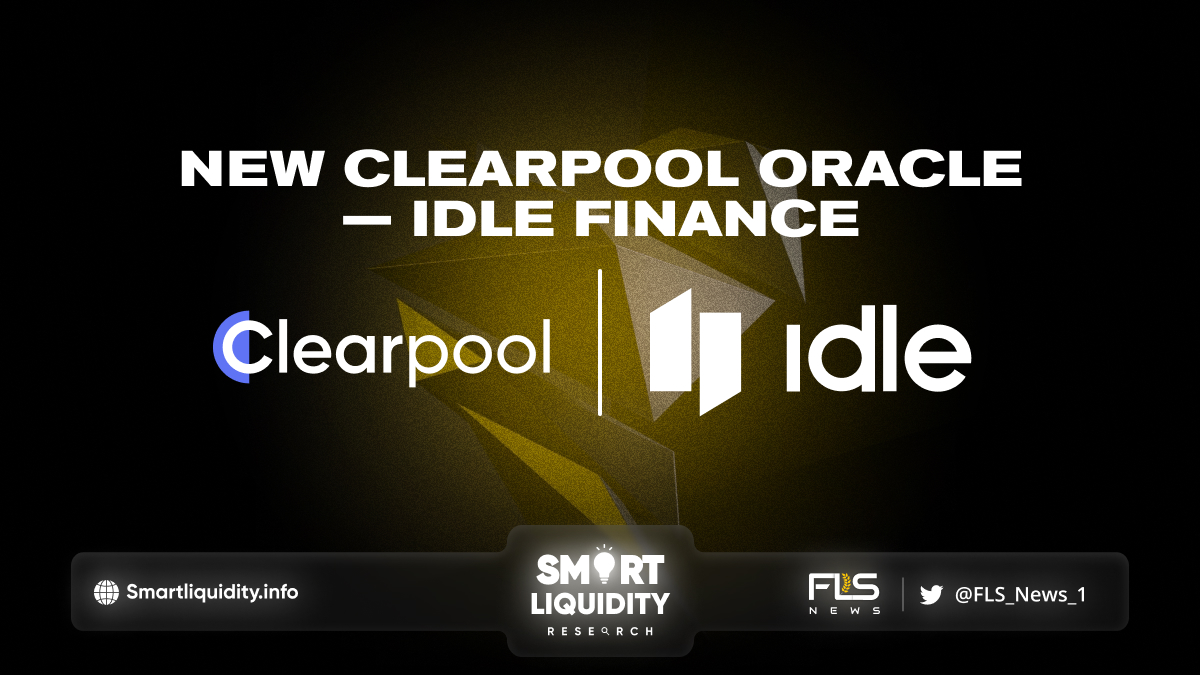 Announcing New

Clearpool

Oracle —

Idle Finance
New Clearpool Oracle — Idle Finance. Clearpool pleased to welcome Idle Finance as the latest institution to join the list of Clearpool Oracles. Idle Finance's Oracle Staking Pool is now live, and they are eligible to vote in the current epoch.
Oracles are established digital asset institutions with proven market expertise and/or experience using Clearpool, including borrowers, lenders and "neutral" market professionals. Click here to learn more about Clearpool Oracles and CPOOL staking.
About Clearpool
Clearpool the first decentralized marketplace for unsecured digital asset liquidity. Where institutional borrowers can create single-borrower liquidity pools & compete for uncollateralized liquidity directly from a decentralized network of lenders. Liquidity providers on Clearpool earn attractive yields, with pool interest rates enhanced by additional rewards paid in CPOOL — the protocol's utility and governance token. The Clearpool LP tokens, called cpTokens, are the building blocks for a system of tokenized credit and on-chain risk management.
About Idle Finance
Idle a decentralized protocol and set of products that aim to unlock the power of decentralized finance as a one-stop source of yield. It allows users to algorithmically optimize their digital asset allocation across leading DeFi protocols, whether they want to maximize it or keep tabs on their risk/return profile.