Entangle Partnership With SpookySwap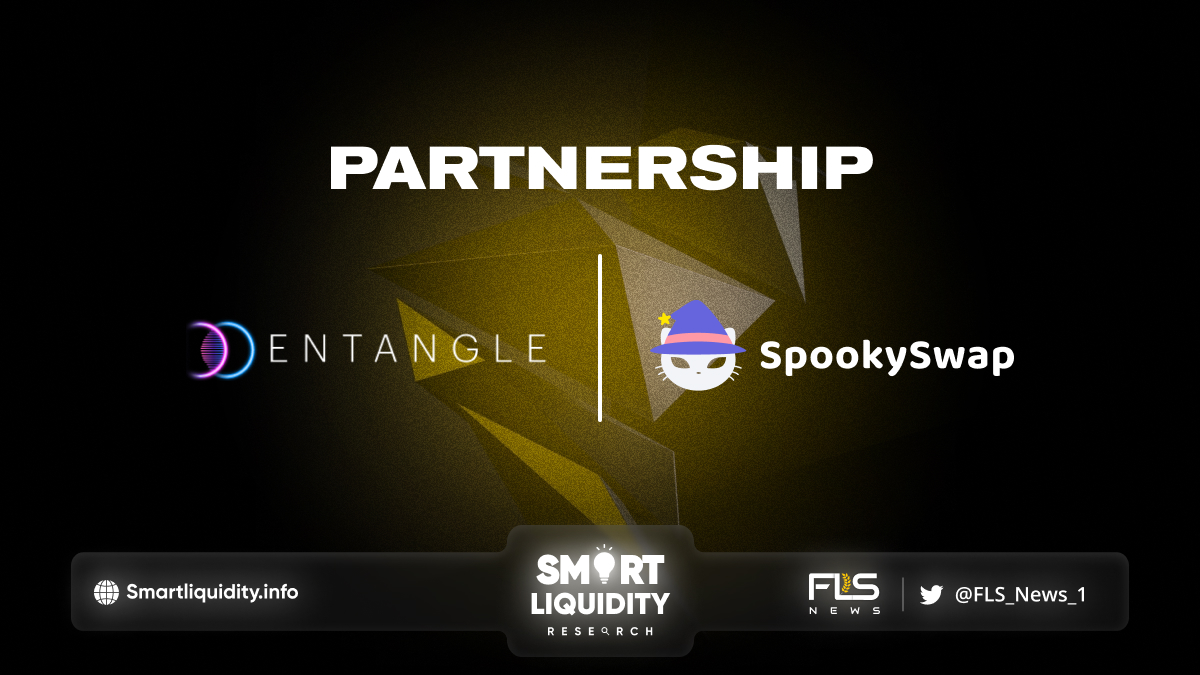 Entangle

 partnership with

SpookySwap

, the #1 DEX on

Fantom
The announcement of Entangle partnership with SpookySwap, the #1 DEX on Fantom, and feature them on the upcoming Entangle Incentivized Testnet! This partnership will be a win-win for the Spookyswap and Entangle communities.
SpookySwap will enjoy a boost to liquidity, as Entangle's Synth LPs will allow users to deposit LPs from any chain. While their rebalancing mechanism will ensure TVL matches demand.
SpookySwap LPs will be able to increase their capital efficiency by enabling collateralization of their Synth LPs to mint EnUSD, further stretching that valuable collateral.
Entangle will benefit by being connected to the leading Dex on Fantom, furthering the goal of connecting the omnichain future with the universal liquidity layer
They're glad to announce that users will be able to deposit Synth LPs into SpookySwap pools. They will be able to deposit through the Entangle Testnet, launching later this month.
About
Entangle
Entangle envision a future where every protocol on any chain can be interconnected & complexities of DeFI are a thing of the past, both from a user & developer side.
To usher in the new generation of DeFI dApps. Liquidity can interact with each other across chains & real world applications can be build in a cheap, scaleable & secure way, Entangle has build its infrastructure consisting of an oracle solution and blockchain, and two core dApps: Synthetic Vaults and Entangle Stablecoin(EnUSD).
Entangle seeks to solve the current problems of the DeFi industry
DeFi complexities blocking user adoption
Capital Inefficiency for Liquidity Providers
Siloed & Illiquid Capital
Expensive Oracle Solutions forcing most dApps to rely on centralized scripts
Entangle transforms liquidity provision & subsequent rewards into an efficient & pleasant experience that accessible to set the foundation for an influx of users and further adoption. Cross-chain functionality a core component of DeFi. The Entangle simplifies the process for these interactions so scaleable, trustless transactions can supplement interactivity.
About Spooky Swap
Spooky utilizes the Fantom network to deliver top speed, security, and scalable transactions. Your swap will cost a fraction of a penny! Diverse Farms.